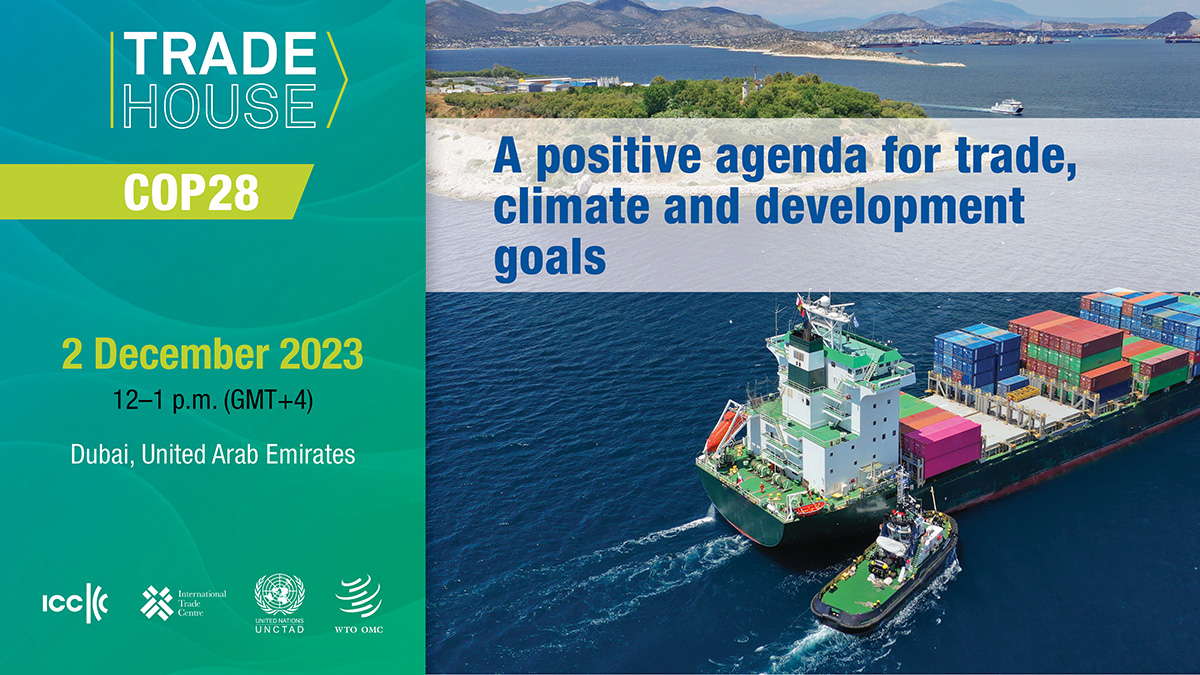 02 December 2023
12:00 - 13:00 hrs. Dubai Expo City, Trade House Pavilion [LIVE STREAM]
Dubai
, United Arab Emirates
A new and growing raft of trade initiatives signals increasing interest in integrating climate considerations into trade policy.
However, while this indicates heightened climate ambition, there is a risk that other long-standing challenges facing developing countries are deprioritized.
Without an approach that can also address development goals, climate and trade initiatives will remain at best superficial and at worst could enable a new climate protectionism and growing inequalities between developed and developing countries.
Instead, a successful approach will need to marry climate, development and trade goals, building trust and cooperation in the process.
What are the development considerations of nascent efforts on trade and climate?
What are the risks of ignoring development priorities in building cooperation around trade and climate?
What are the key principles for a more development-centred agenda?
This event will be live streamed
Join us for this event where we will explore the foundations of a pro-development agenda for trade and climate.
Programme
Moderator:
Richard Kozul-Wright, Director of the Division on Globalization and Development Strategies, UNCTAD
Speakers:
José Manuel Salazar-Xirinachs, Executive Secretary, Economic Commission for Latin America and the Caribbean (ECLAC)
Carolyn Deere Birkbeck, Founder and Executive Director, Forum on Trade, Environment and the SDGs (TESS Forum)
Dora Correia, Director, European Commission DG Trade
Carlos Lopes, Professor, Mandela School of Public Governance
There is some issue in accessing document path, Please contact to Site Admin
There is some issue in accessing document path, Please contact to Site Admin
Sponsor / funding:
Climate Emergency Collaboration Group (CECG)
---