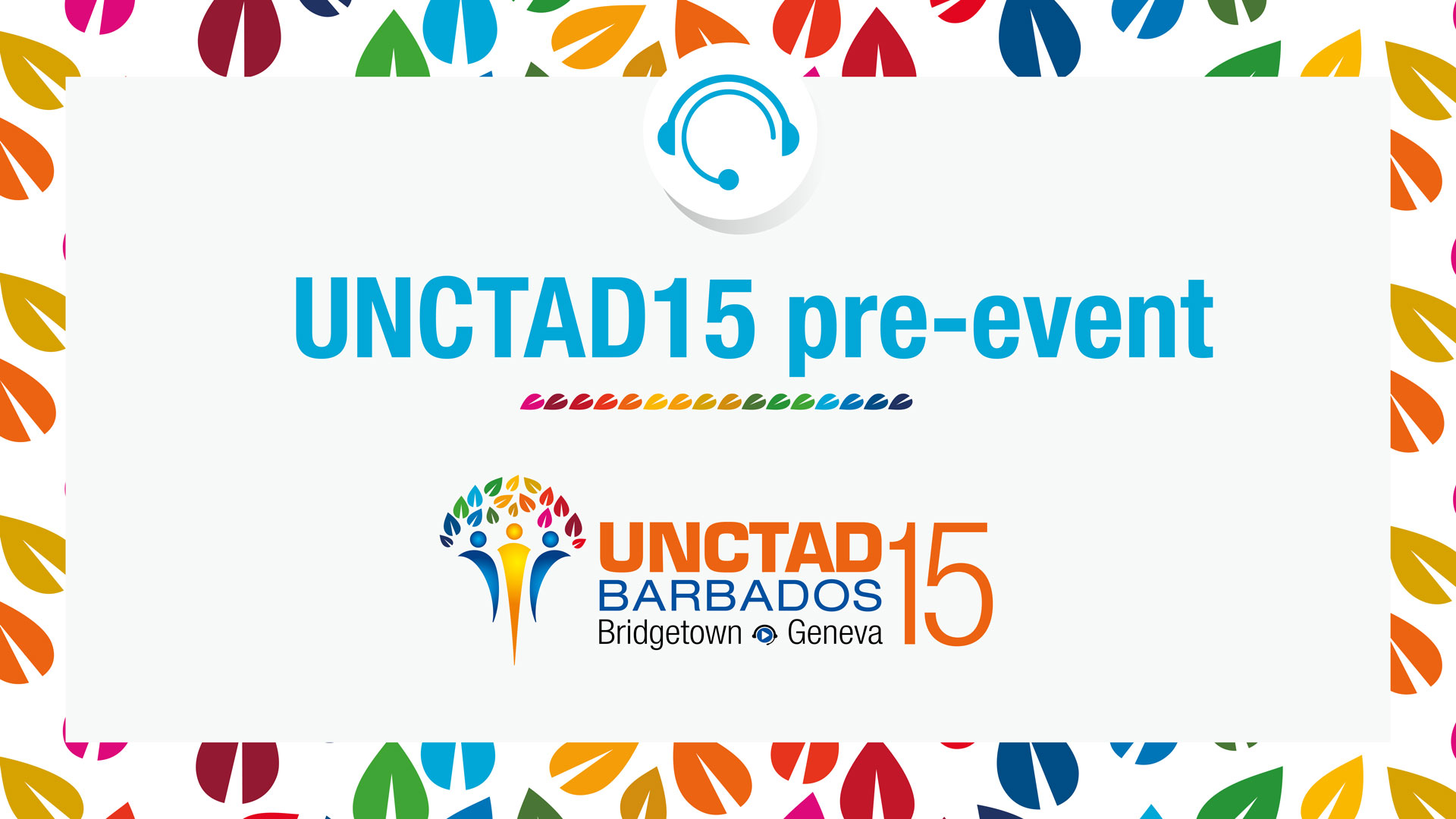 07 April 2021
14:00 - 16:15 hrs. CET
Online
UNCTAD15 Civil Society Discussion Series
This event is the first in a series of online discussions with civil society to be held in preparation for the UNCTAD15 ministerial conference that will take place in the week of 3 October 2021.
Senior officials from UNCTAD and the UNCTAD15 host country, Barbados, and civil society leaders will discuss key challenges in mobilizing financing for development, and how UNCTAD15 can support developing countries in meeting these challenges.
The key issues identified will be reported to member states as part of the intergovernmental preparatory process for UNCTAD15.
The event will be opened by Isabelle Durant, Acting Secretary-General of UNCTAD, and Colin Jordan, Minister of Labour and Social Partnership Relations of Barbados. The event is open to the public.
There is some issue in accessing document path, Please contact to Site Admin
---