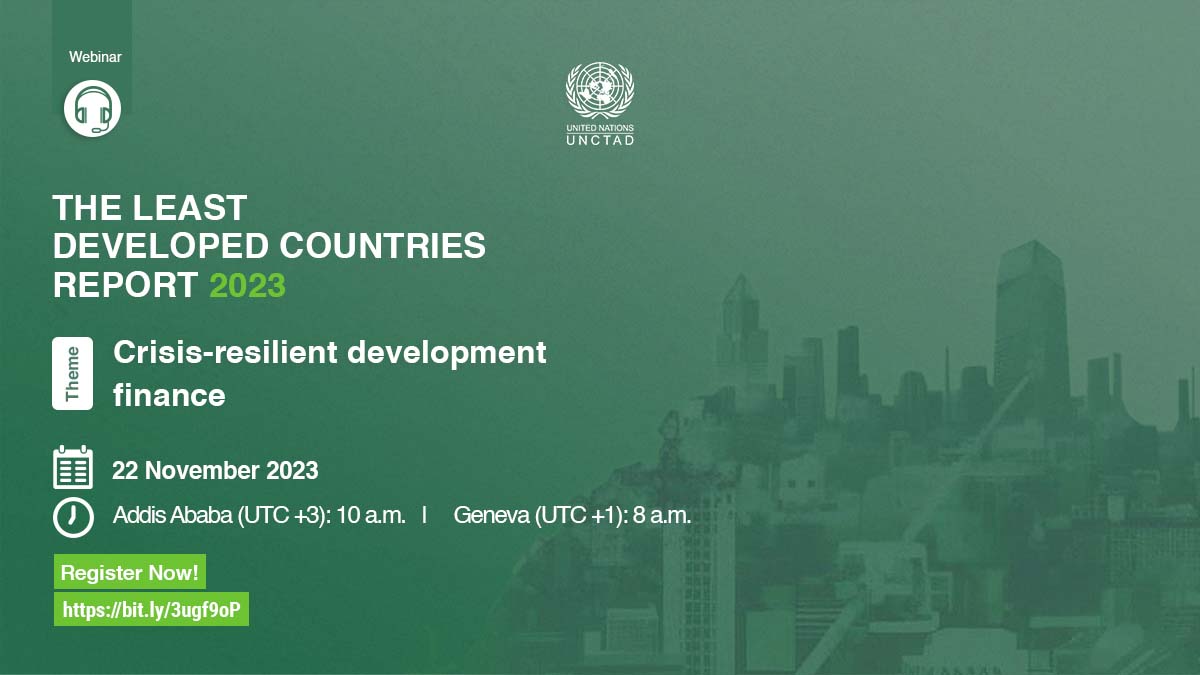 22 November 2023
10:00 - 11:30 hrs. Addis Ababa, UTC+3 / 08:00 - 09:30 hrs. Geneva, UTC+1
Online
This online event focused on the key messages and policy recommendations of The Least Developed Countries Report 2023. The report is an UNCTAD annual flagship publication with a focus on topical issues on economic development, structural transformation, and policymaking for the least developed countries (LDCs). The 2023 edition takes an incisive look at crisis-resilient development finance for LDCs. The dissemination event provided an opportunity for African policymakers, development partners, private sector, non-governmental organizations, as well as all other stakeholders to come together to share insights on the state of crisis-resilient development finance in Africa.
The least developed countries continue to face unique financial challenges that hinder their quest for sustainable development. Existing mechanisms and sources of finance are inadequate to meet the needs of LDCs for financing their sustainable development and helping build their resilience in the context of today's many global challenges. The LDC Report 2023 delves deep into the intricacies of these challenges, and, more importantly, sheds light on potential solutions. At its core, the report is a clarion call for inclusivity, urging for reforms in the international financial system that not only acknowledge the specific needs of LDCs, but also proactively respond to them.
The event was in the format of a panel discussion with experts from Africa sharing their experiences, as well as providing an opportunity for a debate on the way forward.
There is some issue in accessing document path, Please contact to Site Admin
Crisis-resilient development finance
(UNCTAD/LDC/2023)
-
07 Nov 2023
---


Recordings
of the meeting
Related
Topic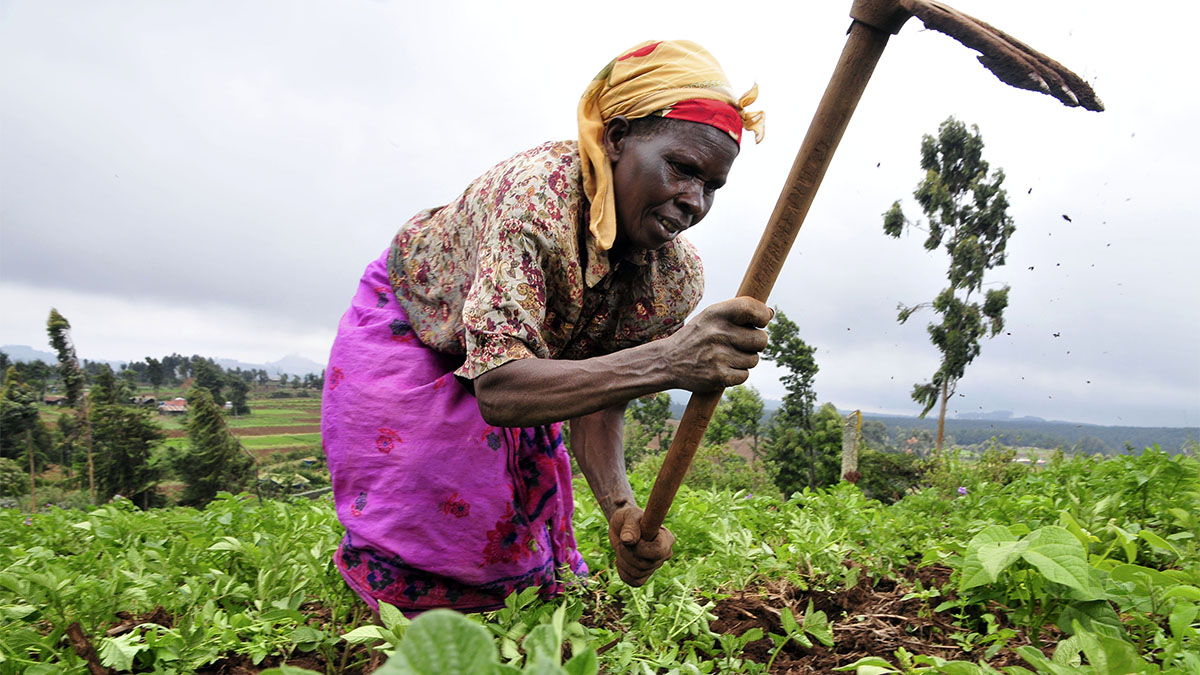 Least developed countries
Contact
Ms. Judith Ameso
Mr. Rolf Traeger