12 October 2016
The textbooks have it that markets produce the best results, but anti-competitive practices such as cartels and abuses of market power, as well as unscrupulous individuals, mean that governments have been regulating competition as far back as 2,000 years ago, when the Romans introduced a law - the Lex Julia de Annona - to ensure that corn sales were fair.
This month, some 70 years after the United Nations first discussed "restrictive business practices", international cooperation on competition issues will take another step forward when UNCTAD hosts the 15th session of the Intergovernmental Group of Experts (IGE) on Competition Law and Policy in Geneva from 19 to 21 October.
The meeting takes place at a time when the number of mergers and acquisitions mean some companies are controlling ever larger portions of their markets, making abuse of dominant market positions more likely. Some two-thirds of economic sectors were more concentrated in 2012 than in 1997, according to a recent article in The Economist.
"Now more than ever, competition matters for effective trade policy," UNCTAD Secretary-General Mukhisa Kituyi said.
"Healthy competition in both national and international markets ensures that the private sector makes better products at lower prices affordable to more people, and this will be important in achieving the SDGs," he said, referring to the Sustainable Development Goals.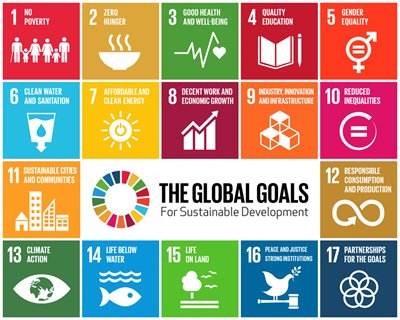 Functioning markets can help achieve the SDGs, for example, by facilitating access to food. Reducing the price of food staples by 10% could lift nearly half a million people out of poverty in Kenya, South Africa, and Zambia alone, saving consumers more than $700 million per year.
The IGE on competition law and policy will look at how the growing scale of global companies and disruptive models of trading provide both dangers and opportunities for the development aspirations of poor and middle-income countries.
Cartels decrease production by an average 15% and overcharge by 20%, according to a study by a member of UNCTAD's Research Partnership Platform. Such effects can seriously impede social and economic development.
Topics being discussed at the meeting include:
The interface between competition policy and intellectual property
Competition policy in the food retail sector
Legal certainty in the relationship between competition authorities and judiciaries
Private sector capacity to comply with competition law
With the fast-moving global marketplace providing new challenges for regulators in the developed and the developing world alike, United Nations member States have entrusted UNCTAD with building collective understanding on competition law and policy, and on the related matter of consumer protection.
Just before the three-day IGE meeting on competition law and policy, UNCTAD will also host the first ever Intergovernmental Group of Experts on Consumer Protection Law and Policy, on 17 to 18 October, also in Geneva.
The new expert group will look at how today's consumer can be confident in their purchases of goods and services, including in the digital era's "collaborative economy".
The meeting will address a range of current issues, including the dangers of counterfeit goods. As many as 30% of medicines sold in developing countries are counterfeit and an estimated 100,000 people in Africa die every year as a result.
"Counterfeit medicines are just one example of how we simply will not achieve the SDGs without looking after our consumers," Dr. Kituyi said.
UNCTAD helps governments to design laws and build institutions that protect citizens and to boost trade by building consensus among member States, including through updates to the UN Guidelines for Consumer Protection, recently revised in 2015.
UNCTAD's considerable experience in capacity building in both consumer protection and competition law and policy will also be reviewed at the meetings, illustrating successful stories and sharing best practices.
An exhibition describing milestones in the 70-year history of competition law and policy work at the UN will be held in the Palais des Nations, Geneva, where the UNCTAD meetings will take place.
In addition, the launch of a Manual on Consumer Protection, following the adoption of the revised UN Guidelines on Consumer Protection, will take place on 17 October, followed by the presentation of the COMPAL programme for Latin America, a capacity building and technical assistance programme developed by UNCTAD for a region which remains an important reference for competition regulation, on 18 October.
On 19 October, the 7th Meeting of the UNCTAD Research Partnership Platform - a forum for academics to share their research on competition and consumer policy - will also take place.