08 September 2021
The programme has assisted 126 countries and territories over the past 40 years to improve their import and export processes, and supported COVID-19 responses.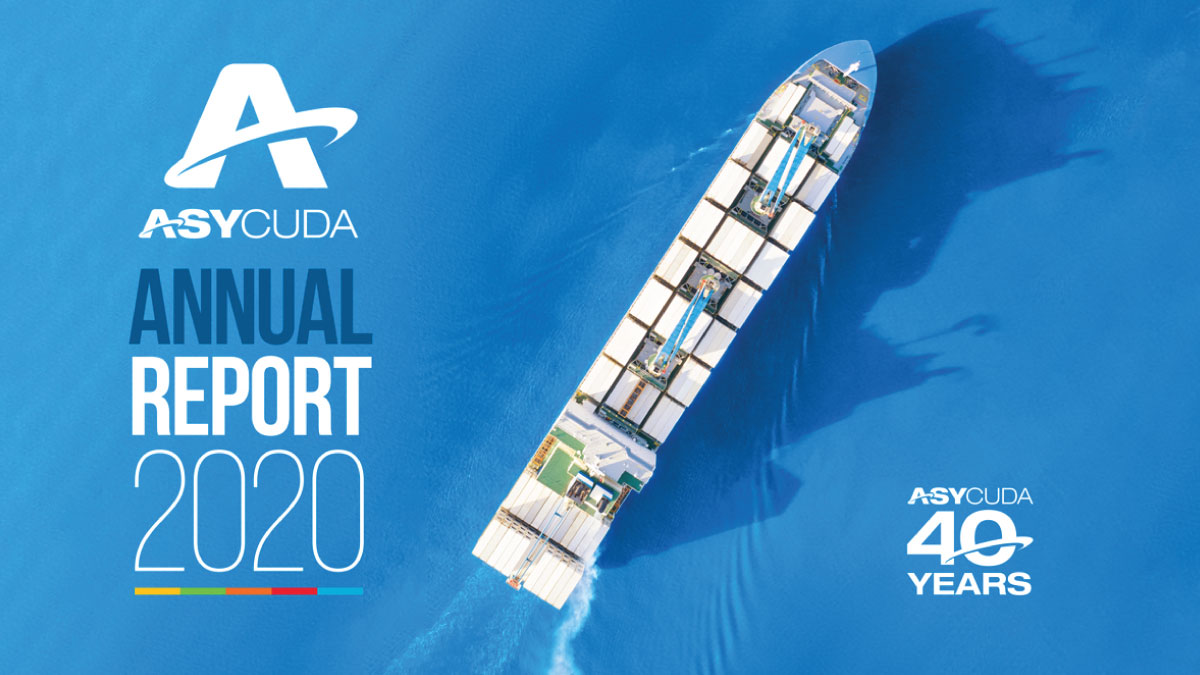 UNCTAD's largest technical assistance programme, ASYCUDA, is marking 40 years of helping customs offices around the world accelerate the clearance of goods and increase the pace of trade.
ASYCUDA's 2020 annual report released on 8 September outlines how the programme adapted its flagship software, ASYCUDAWorld, to help the countries using it hasten the import of essential medicines and goods as they tackle the COVID-19 pandemic.
UNCTAD's director of technology and logistics, Shamika N. Sirimanne, said: "Amid the pandemic, ASYCUDA has demonstrated flexibility and innovation, providing excellent value to user countries."
ASYCUDA has assisted 126 countries and territories over the past 40 years to improve their import and export processes. Its software is currently being used in 100 countries, including 39 least developed countries, 34 small island developing states and 21 landlocked developing countries.
Ms. Sirimanne said: "We're proud of the achievements of ASYCUDA and the role it plays in facilitating trade to enable less advanced countries to prosper, thrive and improve the livelihoods of their citizens – ultimately accelerating progress towards the UN Sustainable Development Goals."
Tailored solutions during pandemic
The annual report details how ASYCUDA has worked with countries to better understand and meet their needs. During the pandemic, it has enabled countries to reduce physical contact and found ways to support them remotely.
The results-driven programme has also trained customs and government agencies on maximizing the software's potential, enabling countries to generate the data needed for risk-based decision-making.
Despite the unforeseen impact of the pandemic, ASYCUDA succeeded in growing its capabilities as well as reacting to its user countries' rapidly evolving needs.
Despite multiple challenges, 2020 saw an increase in demand from UNCTAD's membership for ASYCUDA's assistance, further demonstrating the relevance of the programme and its mandate.
The programme rolled out the new ASYCUDA Sanitary and Phytosanitary module to help Vanuatu biosecurity authorities automate the process of applying, approving and paying for sanitary and phytosanitary certificates – speeding up customs clearance while protecting the country's food, animal and plant health.
Jointly with the Secretariat of the Convention on International Trade of Endangered Species of Wild Fauna and Flora (CITES), the programme piloted, in Sri Lanka, a cloud-based electronic permit system that automates permit application, processing, issuance and reporting for the international trade of endangered species. It issued 650 such permits in Sri Lanka in 2020.
The programme has also been working with the UN Office for the Coordination of Human Affairs (OCHA) on the Automated System for Relief Consignments module, designed to provide for coordinated, efficient and facilitated imports of humanitarian relief.
As countries prepare for UNCTAD's 15th quadrennial conference set to take place online from 3 to 7 October under the theme, "From inequality and vulnerability to prosperity for all", ASYCUDA remains more relevant than ever.
It continues to strengthen the support it delivers to countries, enabling them to grow their economies and better serve their populations.