03 September 2020
UNCTAD's automated customs management system is well equipped to boost relief operations as people in Beirut start to recover from a massive blast.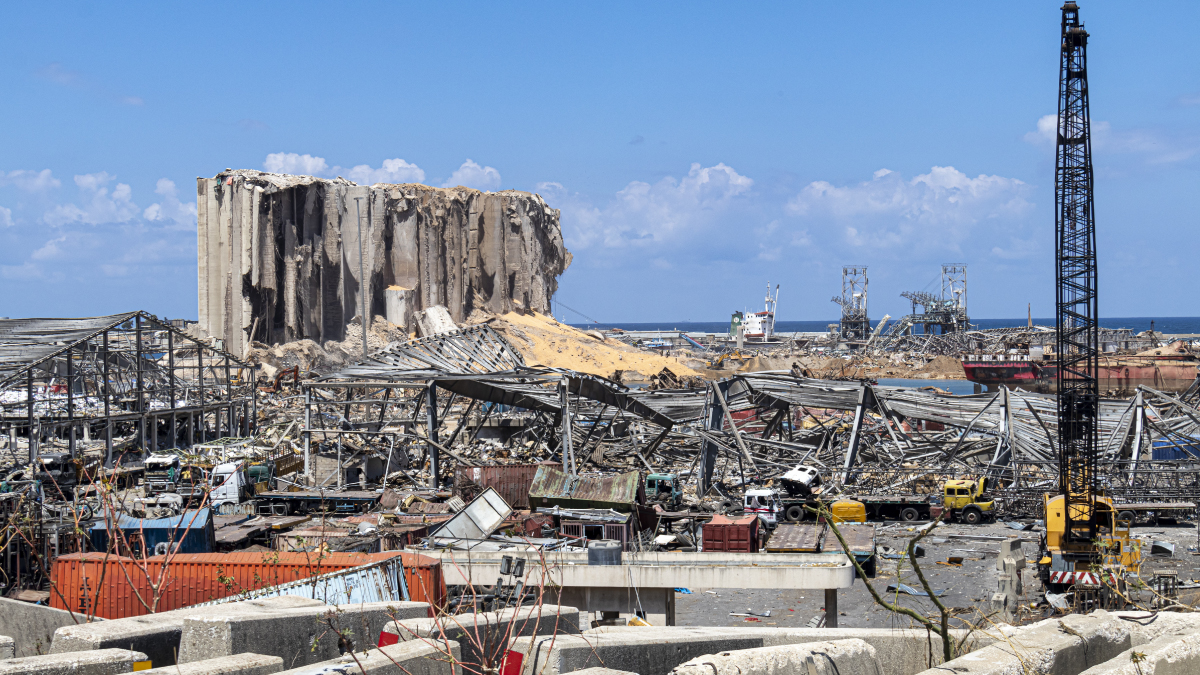 Beirut port after the explosion on 4 August 2020 / ©Ali
The UN is helping the people of Lebanon recover from the devastation caused by the catastrophic blast that hit the capital, Beirut, on 4 August.
UNCTAD's automated customs management system, ASYCUDA World, which has operated in Lebanon since 2008, is facilitating the delivery of assistance by speeding up customs clearance of relief and recovery supplies.
The day after the cataclysmic explosion, over 350 containers were processed through ASYCUDA World in the Beirut port, and the system continues to power customs operations.
"ASYCUDA system is providing timely and reliable support to ensure seamless humanitarian and recovery activities despite the difficult circumstances on the ground," said Shamika N. Sirimanne, UNCTAD's director of technology and logistics.
The system, which is used in more than 100 countries and is cloud-based in Lebanon, is expediting imports of humanitarian goods into the country and helping customs authorities better manage increased incoming relief consignments.
Storage of ASYCUDA World data in a private cloud ensures the system's resilience during disasters, even when ground infrastructure is damaged.
Following the blast, the Lebanese customs IT system continued to operate without any interruption or data loss.
The system offers a collaborative platform to authorities, humanitarian agencies and other actors helping Lebanon recover from the tragedy.
It presents an environment that brings together various actors interacting with customs during import and export procedures to make assistance more effective.
Further, it's easily adaptable to the ever-changing needs of customs officials and other stakeholders responding to the crisis.
Ready to scale up operations
"We stand ready to provide further support, as the system is well equipped to scale up operations to further shorten clearance times and lower the costs of providing support to the people in need," Ms. Sirimanne said.
On 21 August, the UN's humanitarian agency, OCHA, reported that more than 180,000 people are being reached with critical, life-saving humanitarian assistance, including through health, food assistance and protection projects.
It said the Beirut port is partially operational, with 21 freighters and six international ships having docked between 11 and 18 August.
Nearly 9,000 containers were unloaded and more than 1,000 tons of different goods, mostly iron and wheat, were imported through the port, according to OCHA.
The Beirut blast has worsened the multiple and interlocking crises facing Lebanon, according to a study released by the UN Economic and Social Commission for Western Asia (ESCWA) on 19 August.
The study notes that Lebanon is crippled by the impact of multiple shocks that have exhausted its economy and caused an unprecedented increase in its headcount poverty rate.
It estimates that more than 55% of the country's population is now trapped in poverty and struggling for bare necessities, which is almost double last year's rate of 28%.
Lebanon's extreme poverty rate has registered a threefold increase from 8% in 2019 to 23% in 2020, ESCWA said.
The study warns that economic vulnerability rates will increase in Lebanon due to rising inflation and the impact of the blast, particularly affecting incomes, food availability and prices.