10 January 2023
By Richard Kozul-Wright, Director of UNCTAD's Division on Globalization and Development Strategies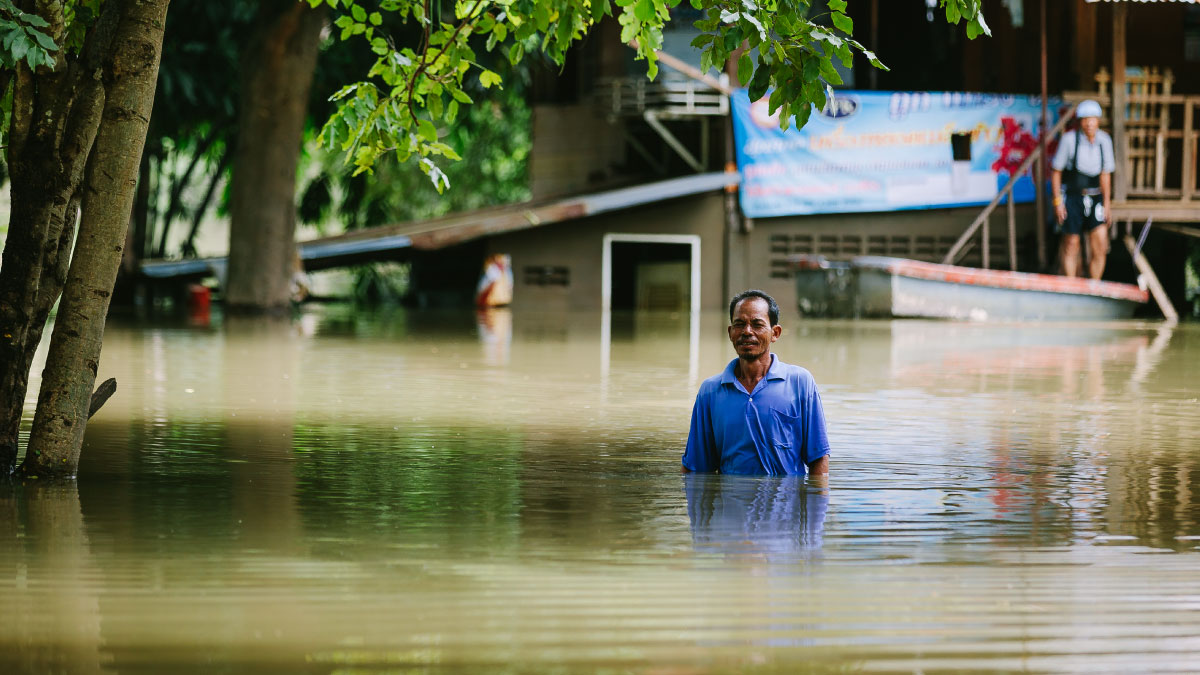 © narongpon chaibot/Shutterstock | Ratchathani Province, Thailand.
After another year of deteriorating economic conditions and mounting risks, the exigency of a coordinated global response to climate change has only increased.
Billed as an Implementation COP, the climate negotiations in Sharm El-Sheikh promised to secure progress for the needs and ambitions of developing countries. Amidst a flurry of negotiated outcomes, new research and bilateral and plurilateral side agreements, it can be difficult to make sense of the progress achieved at COP27.
What were the key announcements for developing countries, both inside and outside the negotiations, and what opportunities exist for further progress in the year ahead?
Loss and damage finance facility
The biggest headline from COP27 was the highly anticipated agreement to set up a Loss and Damage Finance Facility (LDFF) in time to launch at COP28.
Developing countries have been pushing for financial support in the wake of catastrophic climate impacts for decades, in recognition of the disproportionate impacts they face for a crisis they did little to create.
With the breakthrough at COP27, negotiators appear to have overcome this impasse, but not without a number of issues requiring clarification in the year ahead. Of particular concern to all parties is how it will be financed and who will be able to access resources.
Climate finance
The COP27 cover decision, known as the Sharm el-Sheikh Implementation Plan, highlights that a global transformation to a low-carbon economy is expected to require investments of at least $4 trillion to $6 trillion a year.
The $100 billion climate finance goal is a tiny fraction of this total yet continues not to be met. Around $83.3 billion was mobilized by developed countries in 2020, but a recent Oxfam report assesses climate-specific net assistance to be closer to a third of this figure.
In this context, the first High-Level Ministerial on a New Collective Quantified Goal (NCQG) for climate finance took place at COP27, where many countries raised the need for a more systemic transformation of the international financial architecture if future targets have any chance to be met.
This position was echoed on the margins of COP27. For example, the Bridgetown Initiative spearheaded by the Prime Minister of Barbados, Mia Mottley, garnered support with a global summit expected to be held in June 2023. The Initiative proposes reforms to unlock financing specifically tailored to the needs of mitigation, adaptation and loss and damage.
The COP Presidency also announced the Sustainable Debt Coalition Initiative on Finance Day to raise awareness of the links between debt and climate pressures. This was the first COP where sovereign debt was substantially raised as a topic, eventually mentioned four times in the final cover text.
Lastly, the role of Multilateral Development Banks was emphasized both in and out of negotiations, noting the urgency to reform multilateral development bank practices and priorities, including aligning and scaling up funding.
Adaptation
COP27 was the halfway mark for the process to agree a new framework for the Global Goal on Adaptation, yet little progress was made in negotiations with substantive discussion of proposals pushed to 2023.
Furthermore, while the previous COP heralded a new commitment to double adaptation finance (current levels are estimated at $9 billion to $11.5 billion according to Oxfam, and need is as much as $70 billion per year according to UNEP), only around $240 million was newly committed to the Adaptation Fund at this COP.
Parties thus advised the UNFCCC's Standing Committee on Finance to undertake a report on progress towards the adaptation goal for COP28.
Mitigation
After another year of heated debate in the final hours of negotiations, much of the final text on mitigation was rolled over from COP26. This means the commitment to keeping warming below 1.5C was retained, but new language around 'low emissions energy' raised fears of loopholes for gas expansion, despite the IEA's warnings of the incompatibility of further buildout with 1.5C.
With ongoing geopolitical tensions, there has been renewed interest in expanding African gas exports in particular, while civil society voices raised concerns over whether such strategies deliver either climate or development goals or instead just lock in future stranded assets. Central to ongoing tension reflected in negotiations is the question of equity: when more than 900 million people lack access to electricity, the key question for many developing countries is how to expand energy access, not reduce emissions.
Without adequate financing, technology sharing, or capacity building for renewable pathways, it's difficult to envision this tension dissipating. The newly created work programme on "just transition" will be a key arena to resolve these challenges.
Amidst these complex debates, one of the bigger headlines from COP27 was the more than 600 fossil fuel lobbyists in attendance – a record-breaking year for the industry's presence in climate talks, where at least 15 new fossil fuel deals were agreed.
Towards COP28
Whether responding to catastrophic climate impacts, forging low-emissions development pathways, or adapting to a climate-changed world, climate negotiations are pivotal to advancing more resilient development ambitions.
COP27 was a positive step forward for establishing an LDFF and building stronger links to global economic governance.
With COP28 focused on the Global Stocktake, implementation of wider commitments will be put under the microscope, with expected outcomes to include the conclusion of a framework for the Global Goal on Adaptation, establishment of the LDFF, and increased focus on a more ambitious financing goal.