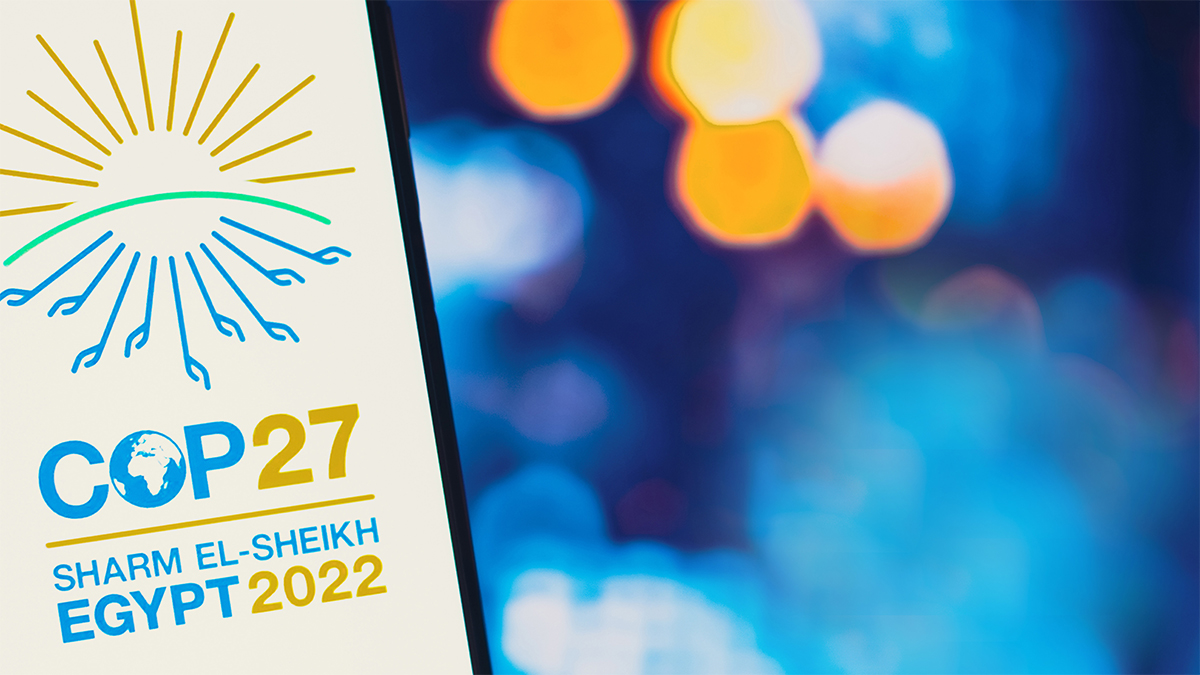 31 October 2022
14:00 - 15:30 hrs.
Virtual meeting
This is the third and final event in the COP27 High-level Event Series co-hosted by UNCTAD, the COP27 Presidency, the UN Climate Change High-level Champion, and the Permanent Mission of the Arab Republic of Egypt to the UN in Geneva.
---
Adaptation is critical for developing countries on the front lines of climate change to protect against current and future impacts, yet it has been deprioritized in relation to mitigation during climate negotiations.
This is proving to be short-sighted and increasingly costly, resulting in loss of lives and livelihoods and vulnerability in the face of major shocks. Climate impacts are damaging growth prospects and forcing governments to divert scarce resources from productive investments.
The Glasgow-Sharm el-Sheikh work programme established at COP26 is a step towards the Global Goal on Adaptation (GGA) outlined in the Paris Agreement, but with fiscal and policy space in developing countries being squeezed by multiplying crises, the outlook for transformative adaptation is bleak.
A radical enhancement is needed in the scale, scope and nature of financing for adaptation including support for adaptation strategies required to make the GGA fit for purpose.
 
Questions to be addressed:
What are the building blocks of transformative adaptation?
 
What means of implementation (finance, technology and capacity building) do developing countries need to realise their adaptation ambitions?
 
What options are there for scaling up financing, including new instruments to meet the real need?
 
What is the role of private sector investment in adaptation?
 
Programme:
Moderator:
Richard Kozul-Wright, Director of the Globalization and Development Strategies Division, UNCTAD
Panelists:
Dr. Mahmoud Mohieldin, UN Climate Change High-Level Champion for Egypt and UN Special Envoy on Financing the 2030 Agenda for Sustainable Development
Dr Youba Sokona, Vice-Chair of the Intergovernmental Panel on Climate Change (IPCC)
Tina Stege, Climate Envoy, Government of the Republic of the Marshall Islands
Prof Saleemul Huq, Director of the International Centre for Climate Change and Development
Dr Kevin Kariuki, Vice President for Energy and Climate Finance, African Development Bank
Emma Fenton, Team Leader, International Climate Change, Scottish Government
Abena Takiywaa Asamoah-Okyere, Technical Advisor to the Finance Minister, Ministry of Finance and Economic Planning, Ghana and V20 Focal Point
Live interpretation available in Arabic, French and Spanish

There is some issue in accessing document path, Please contact to Site Admin
(UNCTAD/GDS/INF/2022/3)
-
03 Nov 2022
There is some issue in accessing document path, Please contact to Site Admin
Co-organizer(s):
The COP27 Presidency, the UN Climate Change High-Level Champion, and the Permanent Mission of the Arab Republic of Egypt to the UN in Geneva
---

Language(s)
English | Français | Español |