13 June 2019
Written by Francisca Nneka Okeke, Director, ICCSEE-UNN
It is very important to acknowledge that science, technology, engineering and mathematics (STEM) is a key factor in the growth and development of a nation.
It is indeed well known that STEM contributes significantly to the economic, social and environmental development of a country which leads to sustainable development.
Low enrollment numbers among women in the field of STEM can be attributed to a number of factors but, in short, the field of STEM has been traditionally viewed as more a track for men as opposed to women.
Many complex challenges impact the participation of women and girls in the development of science and technology in Nigeria.
It is clear that some dedicated and committed women lack confidence in themselves. We also see that there is both a lack of opportunity and, in many cases, encouragement from those around them.
The lack of encouragement of young women and girls to develop interests in STEM poses a very big obstacle. Opening new doors requires a range of shifts in both mindset and, in some cases, culture.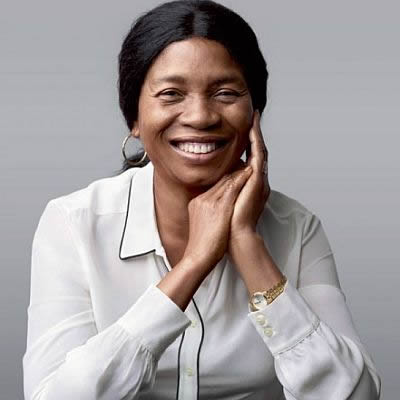 It is disheartening to note that STEM policy makers do not involve women in developing STEM policies.
There is need to address the striking fact that lack of fund and facilities needed for innovative research work is very far out of reach from women and girls. Scholarships for women and sponsorship for female scientists is extremely rare, suggesting that more should be instituted.
There are bright spots however, such as the coordination by L'Oreal-UNESCO to put forward the prestigious award for women in science.
Much still remains to be done both at national and international levels with regard to collaborative research work involving women scientists.
During Collaborative Scientific Research Meeting in Spain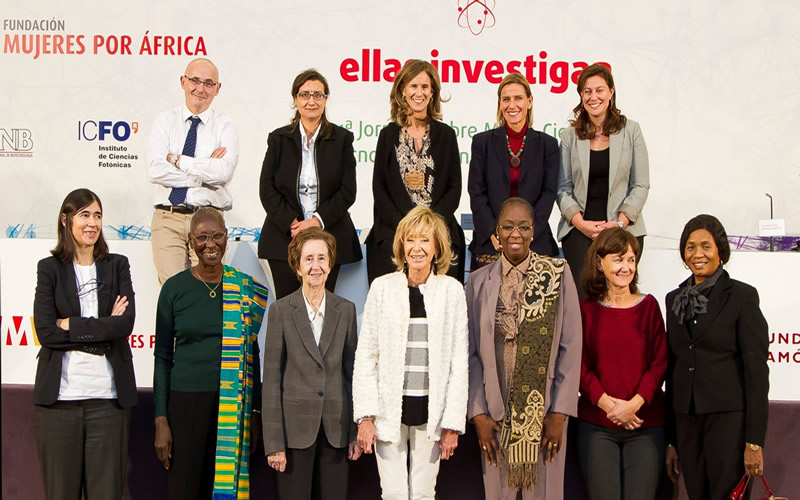 What will the scientific community and policy makers do to attract more girls and women to STEM career?
Looking ahead, strategies that could be employed to attract more women and girls to STEM include:
Encouraging women in STEM to engage in international and national collaborative scientific research, particularly with more advanced countries.

Involving female scientists in Nigeria in the development of STEM policies.

Encouraging young girls to develop an interest in STEM and empowering women through ICT.

Exploring online engagement to strengthen participation and awareness.

Sponsoring women to participate in STEM workshops, conferences, seminars and exhibitions.
It is clear that gender mainstreaming of scientific activities must be encouraged. This could be achieved through efforts that encourage the growth of networks and mentoring. Mobilization of resources is also needed, as well as committees for women in STEM to oversee the promotion of female participation. Encouraging collaborative work mindsets is also a factor that can contribute to more inclusion.
Certainly, these suggested strategies are starting points. In looking ahead, we must keep in mind that deep change is generational. However, as we work both to and beyond the 2030 Sustainable Development Goals we must not forget that the participation of women and girls in fields of science, technology engineering and math will play a large role in to the sustainable development in Nigeria.
What must be done to ensure that the potential offered by science, technology and innovation towards achieving the SDGs is ultimately realized?
In the context of the UN Commission on Science and Technology for Development, the CSTD Dialogue brings together leaders and experts to address this question and contribute to rigorous thinking on the opportunities and challenges of STI in several crucial areas including gender equality, food security and poverty reduction.
The conversation continues at the twenty-second session of the CSTD and as an online exchange by thought leaders.