19 October 2021
Governments need to create pro-investment environments for business models that integrate social, environmental and health imperatives, world investment forum hears.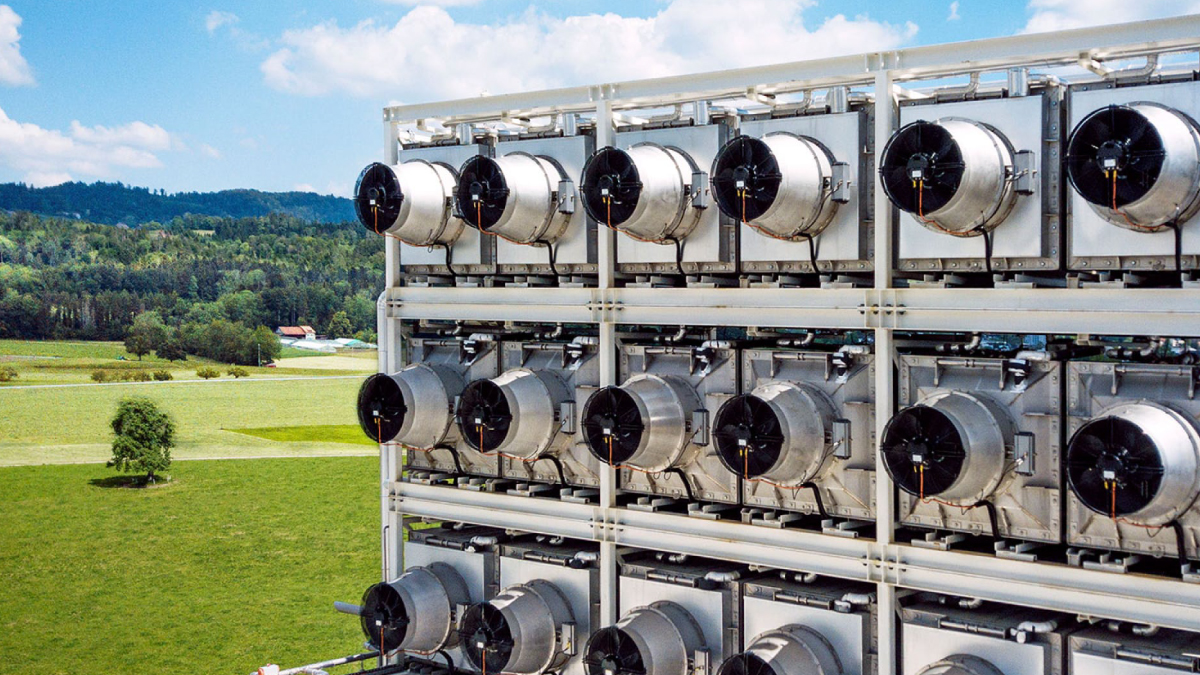 Investing in game-changing solutions such as carbon capture technologies is key to building more resilient economies. © Climeworks AG
In the wake of the COVID-19 pandemic, the world must invest in preparing for a "new normal" of larger and more frequent shocks.
This was the resounding message from world leaders as the international investment community convened virtually for UNCTAD's 7th World Investment Forum from 18 to 21 October.
But the current investment status quo "is not fit for building resilience", UNCTAD Secretary-General Rebeca Grynspan said on the forum's opening day.
For example, although investments in renewable energy and sustainable infrastructure are growing, more money is still spent globally on polluting fossil fuels.
And despite a May call from the International Monetary Fund for $50 billion to help reduce the COVID-19 vaccine "equity gap", money has not poured in where it should, leaving a major investment gap and more than 97% of people in the poorest countries without a vaccine.
"Clearly, the problem is not that we do not have enough money," Ms. Grynspan said, highlighting that the S&P 500, a United States stock market index, had more than quadrupled over the past decade.
"But incentives are misaligned. Resources are misallocated. And risks are mispriced. We need to change the rules of the game."
Building a more resilient, sustainable and inclusive post-pandemic world, she said, requires investing more in "game-changing" enterprises that have integrated social, environmental and health objectives into their business models.
A summit of 'game changers'
Ms. Grynspan was speaking at the forum's Global Investment Game Changers Summit.
The event spotlighted people and companies that have revolutionized their respective sectors and shown that investing in sustainable development is not only urgent but also profitable and feasible.
These innovators are making food production more sustainable, ensuring equal access to health care and hygiene, accelerating the shift to renewable energy, sustainable production and consumption, and reducing inequalities by creating decent work for the world's poorest people.
"By showcasing pioneering ideas and companies," Ms. Grynspan said, "it is our hope to drive investment… and to emphasize the need for policy makers to create environments that help game-changing enterprises grow and multiply."
Administrative support crucial
Among the featured game changers was BioNTech, the German biotechnology company that partnered with US drugmaker Pfizer to develop the revolutionary messenger RNA vaccine against COVID-19 in record time.
The company's chief financial officer, Jens Holstein, told the summit that government support was crucial to "make the impossible possible".
He said that regulatory authorities worked day and night to accelerate the approval processes that normally slow down vaccine development.
"Normally you wait around a year until you get a compound when you have filed documents with the regulatory authorities," Mr. Holstein said. "Here, it took weeks."
"It wasn't the money," he said. "It was more the administrative support that helped us bring the [vaccine] to the market."
Government support, he added, has also been key to delivering its life-saving vaccine to low-income countries.
The company had set the goal of delivering 1 billion doses to poorer nations this year and has since passed the half-way mark.
"We've really gotten a lot of support from governments and regulatory authorities to be able to do that."
The need for incentives and regulation
In addition to administrative support, governments can also help game-changing businesses through regulation, said Christoph Gebald, co-CEO of Climeworks AG.
The Swiss company has developed technology to permanently remove carbon dioxide (CO2) from the air, helping to reduce global emissions, which according to the International Energy Agency could rise by 1.5 billion metric tons in 2021 to a total of 33 billion metric tons.
The captured gas is either recycled or reused as a raw material or stored in rock layers underground.
Mr. Gebald's company recently built the world's largest carbon capturing plant in Reykjavik, Iceland, designed to capture up to 3,600 metric tons of CO2 per year – an amount produced by about 790 cars in the same period.
To encourage more business ventures like Climeworks, Mr. Gebald urged governments to provide the right incentives, noting the crucial role that subsidies have played in getting solar power technologies off the ground in countries such as Germany.
The market is currently dominated by pioneers, he said, and it's not clear if average companies can or are willing to take the same risks. A subsidy programme could help offset the risk.
In addition to market incentives, Mr. Gebald urged governments to "move from purely voluntary action to regulated action," in a similar fashion to what is occurring with COVID-19 prevention measures.
He said: "Today as we enter an airplane, we have to show a COVID-19 certificate. I hope that in 2035, we will be expected to show our CO2 [negative] certificates."
From digital agriculture to low-carbon transport
In addition to Mr. Holstein and Mr. Gebald, the following game changers took part in the summit (listed in alphabetical order by last name):
Andrew Deleone, president of Alstom, Africa, Middle East and Central Asia. The company develops sustainable mobility solutions, including high-speed trains, metros, monorail and trams.
Arunachalam Muruganantham, CEO and founder of Jayaashree Industries, which invented industrial machinery that can produce low-cost sanitary pads, making them affordable for poor women in India.
Nneile Nkholise, CEO of 3DIMO, an agri-tech company that automaties livestock data analytics. She is also the founder of iMed Tech, a company that improves access to breast prosthesis for cancer survivors.
Jack Sim, founder of the World Toilet Organization and Bottom of the Pyramid Hub. Mr. Sim's non-profit organization is improving toilet and sanitation conditions worldwide.
Mariana Vasconcelos, co-founder and CEO of AgroSmart, a company bringing digital agriculture to developing countries
The UNCTAD World Investment Forum is the largest global platform for investment and development. It was established in 2008 and over the past decade has made a significant contribution to investment-for-development policymaking.