14 May 2019
Written by Dr. Jennifer Doudna, Professor of Chemistry and Molecular and Cell Biology, UC Berkeley
The UN's Sustainable Development Goals (SDGs) are an important call to action.
The data, consensus of experts, and the experiences of people around the world show that we must act boldly to solve glaring issues of health, wellness, environmental damage, and social inequality.
The concerns highlighted by the 17 SDGs are complicated and interconnected. However, many of these seemingly intractable problems could be lessened or even eradicated by the appropriate use of a breakthrough genome editing technology called CRISPR-Cas9.
As the co-inventor of the technology, I have been amazed at how this simple but powerful tool to alter the DNA in living organisms has transformed scientific research, created new jobs, and redefined how we might thrive.
Every day thousands of researchers in labs around the world are now applying CRISPR in innovative ways.
In just a few short years, the progress towards real-world solutions that can change lives has been remarkable.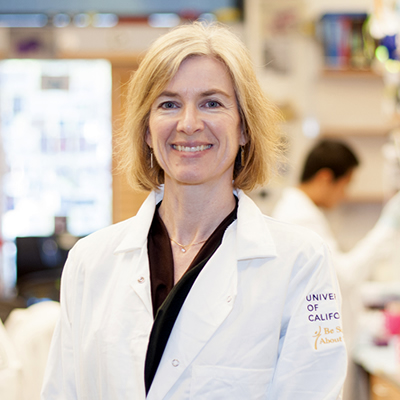 When harnessed for human health for example, CRISPR has accelerated our ability to develop new, cost-effective individualized therapies to treat serious diseases. Going a step further, the technology also offers the potential to detect and cure more than 5,000 genetic diseases and cancers, including sickle cell disease, cystic fibrosis, and blindness.
In agriculture and beyond, CRISPR has numerous uses as a strategy to grow more nutritious and robust crops, establish "gene drives" to control the spread of infectious diseases such as Zika, and develop cleaner energy sources such as algae-based biofuels.
Its potential has caught the public's attention and the term "CRISPR" is becoming a mainstream acronym, the focus of Hollywood movies, and the subject of increased media coverage of its wide-ranging applications.
Ultimately, the success of the technology to improve the human condition will rely in part on our society's collective ability to stamp out abuse while ensuring it reaches its potential. Along the way, we must continue to educate the public by separating scientific fact from science fiction and fairly allow CRISPR to benefit those with the greatest need.
At a time when people and our planet need CRISPR-derived solutions, we cannot afford not to find the right balance.