22 March 2019
The ambitious Belt and Road Initiative seeks to pull over 120 countries connected to China into a unified market using investment and lessons from its own economic ascent.
A new UNCTAD platform to help developing countries learn from China's meteoric rise over the past three decades was a hot topic at the Second High-level United Nations Conference on South-South Cooperation (BAPA+40) in Buenos Aires.
The UNCTAD Belt and Road Initiative platform, named after the mammoth Chinese infrastructure project to connect over 120 countries, was presented on 21 March at a side event in the Argentine capital.
But while Beijing's multibillion-dollar initiative focuses on hard infrastructure – such as highways, railways and power grids – UNCTAD's platform will concentrate on the soft linkages needed for policy knowledge sharing, says UNCTAD economist Rashmi Banga.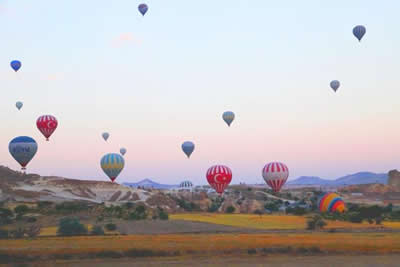 "The platform will share China's policy experiences with other developing countries, especially the policies which helped with China's structural transformation," she said.
The four main areas in focus will be trade, foreign direct investment, finance and the digital economy.
"It is no surprise that many nations want to learn from China's ascent and understand how it managed to lift millions out of poverty, achieve sustained growth and become a digital leader," Ms. Banga said.  
There are many lessons in the China case for developing countries, especially as countries look at closer regional integration in response to market and finance shrinkages.
UNCTAD announced at BAPA+40 that it planned to officially launch the platform on 28 April in Beijing after China's second Belt and Road Initiative Forum.
Big debates
Over the past 30 years observers have seen China transform, first by a slow opening, then by advancing its socialist market economy, and now through the elaborate One Belt One Road attempt to establish a global unified market.
South-South regional integration, such as the Belt and Road Initiative, can provide opportunities to developing countries to structurally transform and deliver on their sustainable development goals, but these opportunities come with challenges, the BAPA+40 meeting heard.
High-level panelists discussed the core elements and priorities of the proposed platform linking it to South-South knowledge and experience sharing.
African Union commissioner for trade and industry Albert Muchanga said learning from others' experiences helps everyone develop.
"Knowledge sharing among countries and connecting people is of critical importance for development," he said.
He was echoed by the Lesotho's ambassador to the United Nations in Geneva, Mojalefa Litjobo, who said "the platform is exactly what developing countries need."
The high road
The Belt and Road Initiative is an interconnected mechanism for a unified large market, which primarily addresses an infrastructure gap in beneficiary countries.
China's own infrastructure development policies and investments have helped it modernize. Now these lessons can help in other markets.
"UNCTAD is running a pilot project in Ethiopia, Indonesia and Sri Lanka designed to adapt successful Chinese policies to local conditions," Ms. Banga said.
It is doing so with China's support.
"Adapting Chinese practices and policies to local conditions of partner developing countries can be an extremely important element of UNCTAD's Belt and Road Initiative platform," said Zhang Yi, deputy director-general of the China International Center for Economic and Technical Exchanges, in the Chinese Ministry of Commerce.
But he warned that "simple copy and paste won't work" and that policies need to be adapted to local conditions – a sentiment expressed by UNCTAD's Dawei Wang who added that developing countries need space for experimentation and the platform would facilitate both that and peer-to-peer learning.
In the spirit of regional and South-South cooperation, Pakistani parliamentary secretary for foreign affairs, Andleeb Abbas, also said such sharing and interdependence would translate into less fighting between countries.
Ina Krisnamurthi, special advisor to the Indonesian deputy minister of economic diplomacy in the Ministry of Foreign Affairs, said the platform would bring greater cohesiveness and facilitate the involvement of both in- and outside-country stakeholders.
The impacts of UNCTAD's platform could also be far-reaching, added Debapriya Bhattacharya, chair of Southern Voice, an international network of think tanks.
"The platform will help increase transparency, effectiveness and accountability," he said.
Chinese companies' non-financial direct investment in 56 counties participating in the One Belt One Road initiative stood at US$15 billion in 2018, up 8.9% compared to the previous year, according to official figures released by China's Ministry of Commerce in January 2019.