16 November 2018
The sustainable and innovative commercialization of native plants and animals can reduce poverty and protect resources, experts agreed in Egypt.
Properly managed with principles and criteria that ensure sustainable outcomes, trade in native plants and animals can protect both people and planet, speakers said a forum in Egypt which was held ahead of the 14th Conference of the Parties to the Convention on Biological Diversity.
The Global Business and Biodiversity Forum in Sharm El-Sheikh in November 2018 heard that more than 4.4 billion people depend on biodiversity for their livelihoods, including the agriculture, forestry, and fisheries sectors.
Threats to biodiversity such as climate change also threaten these people's economic wellbeing, and the private sector has a stake in not only mitigating these risks but adding value.
"By promoting the trade and sustainability of biodiversity-based products and services we are safeguarding natural resources and reducing poverty at the same time," Paul Garnier, Ambassador of Switzerland to Egypt, said as he opened the first panel of the forum, which was led by UNCTAD's BioTrade Programme and the Development Bank of Latin America (CAF).
"This combination is exactly why Switzerland is supporting BioTrade," he said.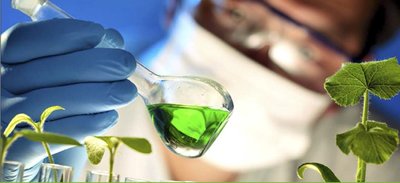 Related links:
The panel focused on how BioTrade and sustainable sourcing can have a positive impact in advancing the 2030 Agenda for Sustainable Development; the blueprint countries have adopted to end poverty, among other things, by 2030.
Principals and criteria
Michel Mane, chief executive officer of Mane Americas, part of a global fragrance and flavor extract company, said that trust is a crucial aspect of securing a reliable and steady supply chain.
"Engage and commit for the long-term can provide equitable prosperity [for all stakeholders]," he said.
Other panelists said that BioTrade had been used as a helpful model to encourage sustainable sourcing.
"Sourcing under BioTrade has contributed to biodiversity conservation and restoration of forests, enhanced the resilience of sourcing communities by diversifying income and make business sense," UNCTAD economic affairs officer Lorena Jaramillo said.
The head of the Green Business Unit at CAF, René Gómez-Garcia Palao, agreed. 
"The BioTrade Principles and Criteria have been a very helpful tool to ensure that everyone is involved in the value chain and everyone benefits," he said.
The second and third panels were led by the Secretariat of the Convention on Biological Diversity, the Access & Benefit Sharing (ABS) Capacity Development Initiative and the Union for Ethical BioTrade, which presented practical cases on how BioTrade and ABS can contribute to sustainable development.
Sharing their perspectives and experiences were representatives from Ibn Al Baytar Association, Provital France, Natura Cosmetics, Beraca Ingredients, International Chamber of Commerce, and the South African government.
UNCTAD organized the event as part of its Global BioTrade Programme – Linking trade, biodiversity and sustainable development, with the support of the Swiss State Secretariat for Economic Affairs (SECO).
The forum, which was organized by the government of Egypt and the Secretariat of the Convention on Biological Diversity, gathered more than 300 business leaders, government officials and intergovernmental organizations to discuss, share experiences and collaborate on using biodiversity in a sustainable and innovative way for new economic development opportunities.