30 March 2018
The cultural and economic power of national cuisines and speciality dining can be harnessed by developing countries to drive growth, jobs and sustainable development.
The "gastro economy" is emerging as a key sub-sector of the creative and tourism economies, participants as a recent summit in Turkey discovered, with UNCTAD and others focusing on how this can unlock growth in developing countries.
The first Global Gastroeconomy Summit, hosted by the Turkish Restaurant & Entertainment Association (TURYID) in Istanbul from 28-30 March 2018, took development as its theme.
Speaking at the event, the chief of UNCTAD's Creative Economy Programme, Marisa Henderson, said entrepreneurs in developing countries can market new concepts and scale them as viable economic activities using gastronomic heritage.
In so doing, the interplay between gastronomy and creativity may contribute to local innovation, and ultimately economic growth and development, she said.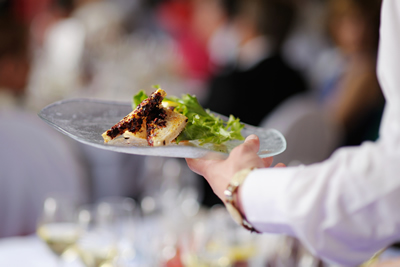 "Food is part of the creative economy. As such it can drive economic growth and help countries reach development goals, including the Sustainable Development Goals," Ms. Henderson said in an interview.
The summit brought together more than 800 participants from domestic and international companies, non-governmental organizations, universities and government officials.
Food for thought
"Gastronomy enables domestic tourism and foreign travel to grow, national food products to transform into exported goods and cities to become gastronomy brands," TURYID Chairman Kaya Demirer said.
Global economic and gastronomy leaders converged to discuss opportunities in the sector, highlighting experiences where food has driven cultural diplomacy, economic growth and gastronomic understanding.
Examples of success in this market include South Korea, which has grown its sales of its fermented cabbage snack kimchi worldwide.
Peru has also seen a proliferation of its cuisine both domestically, as a draw for tourists, and internationally as Peruvian restaurants spread across cities around the world.
The Basque region of Spain, and Denmark, both of which are emerging as gastronomic innovators, are also seen as success stories. 
At the summit, UNCTAD highlighted the growing importance of domestic gastronomy for exports and tourism, as well as gastronomic traditions as an invaluable resource to encourage entrepreneurship and innovation.