29 January 2021
By Mukhisa Kituyi, Secretary-General of UNCTAD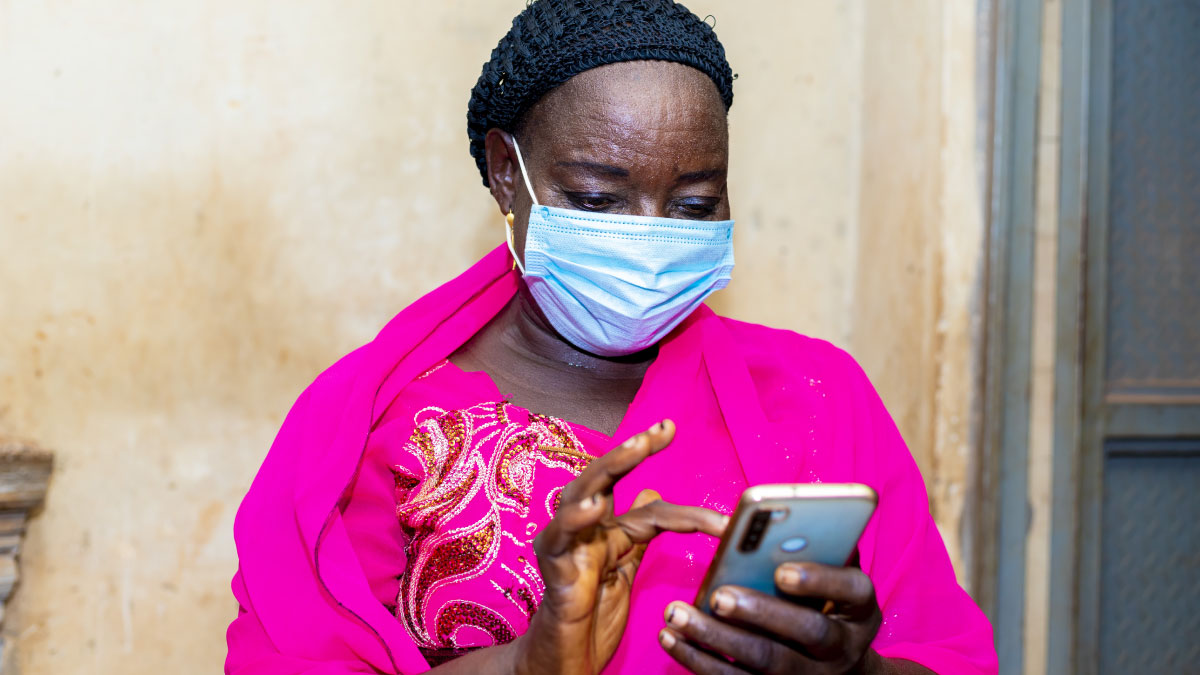 The COVID-19 pandemic has plunged the world into the worst recession since World War II. In 2020, the global economy shrank by 4.3% – over two and half times more than during the 2008-2009 global financial crisis.
Lockdowns and other preventive measures that governments have put in place to curb the spread of the virus have disrupted economic activity in ways for which societies were largely unprepared.
As social distancing and restrictions on movement became the new normal, businesses and consumers increasingly "went digital", providing and purchasing more goods and services online.
Soon-to-be released findings from a study conducted by UNCTAD and eTrade for all partners shows the strong uptake in e-commerce wasn't a rich world phenomenon. In fact, consumers in emerging economies have made the greatest shift to online shopping.
Latin America's online marketplace Mercado Libre, for example, sold twice as many articles per day in the second quarter of 2020 compared with the same period the previous year. And African e-commerce platform Jumia reported a 50% jump in transactions during the first six months of 2020.
Not everyone can 'go digital'
Businesses and consumers that were able to "go digital" have helped mitigate the economic downturn caused by the pandemic. But they have also sped up a digital transition that will have lasting impacts on our societies and daily lives – for which not everyone is prepared.
The pandemic has benefited the world's leading digital platforms more than others. Most solutions being used for e-commerce, teleworking and cloud computing are provided by a relatively small number of large companies, based mainly in China and the United States.
Meanwhile, in many of the world's poorest economies, consumers and businesses aren't able to capitalize on the new e-commerce opportunties due to persistent bottlenecks and barriers, such as costly broadband services, overreliance on cash, a lack of digital skills among the population and government inattention.
The risk is that the huge digital divides that already existed between and within countries will only worsen in the wake of the pandemic. The result will be even deeper inequalities that would threaten to derail progress on the United Nations Sustainable Development Goals.
Building an enabling e-commerce ecosystem
To prevent this from happening, UNCTAD has identified three critical areas where greater efforts are needed.
First, governments need to prioritize national digital readiness so that more local businesses can become producers in the digital economy, not just consumers.
Building an enabling e-commerce ecosystem requires changes in public policy and business practices to improve the digital and trading infrastructure, facilitate digital payments and establish appropriate legal and regulatory frameworks for online transactions and security. So the approach must be holistic. Policies should not be made in silos.
Second, businesses in developing countries need to become better prepared to participate in the digital economy. This requires faster digitalization for smaller businesses, more attention to digital entrepreneurship (including reskilling), better capabilities to capture and harness data, and stronger regulatory frameworks for creating and capturing value in the digital economy.
Third, the international community – including development partners, United Nations agencies and commissions, regional economic communities, and organizations concerned with digital development – need to strengthen their collaboration with governments and the private sector to leverage the opportunities and minimize the risks of countries falling by the wayside.
Only through active collaboration can we ensure e-commerce plays a powerful and positive role in national and international efforts to "build back better".
Need for dialogue and collaboration
Better dialogue and collaboration are needed to identify new pathways for the digital economy that take into account and leverage varying kinds of experience and expertise and avoid duplication.
One example of such a platform is the eTrade for all initiative, currently funded by the Netherlands, Germany and Estonia.Over the past four years the initiative has acted as a global helpdesk for developing countries to bridge the knowledge gap on e-commerce information and resources.
Since the outbreak of the pandemic, more than 30 eTrade for all partners have worked together to raise awareness on the e-commerce opportunities and risks emerging during the crisis and identify ways businesses in developing and least developed countries could overcome the challenges.
The initiative's work focuses on seven policy areas identified as critical to e-commerce's development:
E-commerce strategy
ICT infrastructure
Payment solutions
Trade logistics and facilitation
Legal frameworks
Skills development
Financing SMEs
Countries should redouble their efforts in these areas to turn the digital opportunities brought by the pandemic into development gains.