08 November 2019
Trends show the 'creative economy' can cultivate meaningful work, make money and help deliver prosperity for all.
The creative economy, in some ways, defies definition almost by definition. But its significant 3% contribution to global gross domestic product (GDP) makes it a powerful emerging economic sector that is being strengthened by a surge in digitalization and services.
Its contribution is likely to grow, say those monitoring the creative economy, if certain key trends can be addressed.
"The creative economy and its industries are strategic sectors that if nurtured can boost competitiveness, productivity, sustainable growth, employment and exports potential," UNCTAD's international trade and commodities director, Pamela Coke-Hamilton, said.
But creativity is not a panacea for economic diversification. The many challenges the cultural and creative industries (CCIs) face are a microcosm of the swath of global challenges today.
The climate crisis, limits to growth, intellectual property (IP) and copyright, digitalization and ecommerce platforms, the future of work, terms of trade, and access to distribution networks all require careful examination.
So, what are the trends influencing creativity and the ability to generate money from it?
According to Andy Pratt, professor of cultural economy at City, University of London, three main areas are worthy of attention, particularly for developing countries:
Emerging trade asymmetries, deepened by digital platforms

The nature of work in the cultural and creative industries

Environmental issues and sustainability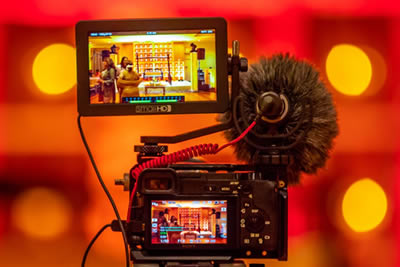 The creative economy covers the knowledge-based economic activities upon which the 'creative industries' – advertising, architecture, arts and crafts, design, fashion, film, video, photography, music, performing arts, publishing, research and development, software, computer games, electronic publishing, and TV/radio – are based.
Today, it is intimately bound with the interplay between human creativity and ideas and intellectual property (IP), knowledge and technology.
UNCTAD's Creative Economy Programme looks at the intersection of trade, development and the creative economy.
These and other new horizons for the creative economy were recently discussed at UNCTAD's first ad hoc meeting on the creative economy and sustainable development at the United Nations in Geneva, Switzerland on 28 October. The meeting brought together over 120 experts from various countries worldwide.
Entrenched trade grooves
"There is no equal access in trade in the CCIs. The global South is running to catch up, to find a place in many of the (established creative) networks," Mr. Pratt said, adding that colonial trade networks persist and focus on extractive value.
He pointed to the trend of developing country artists moving to places such as Europe and the United States, resulting in value-add being captured there, rather than in their home countries.
"In the creative economy extraction is increasing in the value-added elements, such as recording and copyright, that then do not recirculate in developing economies."
This is further complicated by the rise in digital platforms, Mr. Pratt added, an argument echoed in UNCTAD's latest Creative Economy Outlook report.
"Digitalization hasn't opened things up for everybody, but it has offered first mover advantage to companies that are able to control distribution. This is a challenge for many in the creative economy who earn their living through digital rights," he said.
Jeannette Snowball, professor of economics at Rhodes University in South Africa and chief researcher at the South African Cultural Observatory, believes that cultural trade is the nexus between creativity and globalization.
"A more equal distribution of creativity can provide a way for emerging markets, or developing countries, to benefit from both creativity and culture and globalization," she said.
For example, the cultural economy is a source of innovation in products and processes, which can then spill over into other industries and increase their competitiveness and productivity, she said.
She cited a study on nine South American countries that showed that a rise in creative exports such as design, media and graphic arts increased exports in noncreative sectors in subsequent years.
However, she cautioned that the informality of the sector and firms in developing countries affects their ability to benefit from cultural trade.
"Better legislation can make the IP trade between the developed and developing world fairer but it's difficult to enforce. Realistic, evidence-based policy, built on their specific experience of the cultural economy, is needed for this to happen."
Gigabytes and gig economy
The nature of creative work is also under scrutiny as more permanent creative work declines, said Margherita Licata from the International Labour Organization (ILO).
The impermanence of labour is not a new problem in the creative economy, but digitalization has reinforced it by opening more gig work and disrupting traditional work situations.
While there are many more opportunities in the gig economy, there is increased global competition, more competitive rates and fewer costs associated with outsourcing.
"The increasing precarity or impermanence of work are all features of the creative economy that need to be managed, especially if we are talking of sustainable futures for our youth and digital-creative workers," Mr. Pratt said.
This precarity of work for creatives in developing countries is worsened by the digital divide, the high cost of data and limited access to networks.
Creating new environments
Players in the creative economy were faulted for not giving adequate attention to sustainable development and technology.
"We're not thinking about e-waste in mobile devices, or the natural resources that are used in cultural products, particularly digital cultural products. These concerns should be worrying us as the creative economy is not completely clean," Mr. Pratt said.
He added that while sustainability issues have been debated and are being tackled in the fashion industry, this has not stopped the development of fast fashion and the use of child labor.
"We need a whole of production line approach to looking at the creative economy to engage in the sustainability discussions."
Christiaan de Beukelaer from the University of Melbourne implored creative producers to "green the orange" and make a tangible link between the creative economy and sustainable development. 
He questioned, for example, the art world's relationship with oil companies, which often sponsor art exhibitions and competitions. "We could move ourselves into thinking in ecology terms and less in economy terms," he said.