08 May 2019
Written by Londa Schiebinger, Professor of History of Science, and Director of Gendered Innovations in Science, Health & Medicine, Engineering, and Environment, Stanford University
In 2016, a 21-year-old woman in India committed suicide after someone created a fake Facebook page that featured her face on the body of a scantily clad woman. How did this happen? For one thing, Facebook launched in India without taking into consideration local gender relations. Facebook has subsequently hired more sociologists, psychologists, and anthropologists in efforts to avoid such tragedies.
As technology develops globally, it is important to analyze how it will impact women and girls in specific cultures around the globe. This is the goal of the Gendered Innovations project that seeks to develop methods of sex and gender analysis for scientists and engineers. Crucially, gender analysis needs to be part of research and development design. It needs to be integrated into all phase of research, from deciding what technologies to develop, to gathering and analyzing data, to transferring ideas to market. We can't simply react. We need to get products, therapies, and infrastructures right from the very beginning.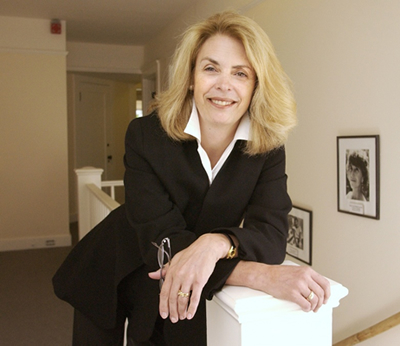 This is true for computer vision, assistive technologies, infrastructures for water delivery, robotics, autonomous vehicles, and most any technology we can imagine. Take, for example, what might be called the "two-bride" problem in computer vision. We find the image of a US bride dressed in white labeled "bride," "woman," "wedding" but a North Indian bride incorrectly labeled "performance art" and "costume." How does this happen? In ImageNet, one of the largest and most comprehensive data sets used in computer vision, images from the US are vastly over-represented, while images from India are under-represented. But this can be fixed. Computer scientist aware of gender and other social issues are implementing Data Sheets and Data Nutrition Labels that check subgroup representation to see that the data that algorithms learn from are geographically diverse and that men, women, and gender-diverse people are fairly represented.
We can also link gender-responsible technology to environmental sustainability. Much attention has been lavished recently on local manufacture of inexpensive pads for menstrual hygiene. While the best of these pads are biodegradable, many are not. Gendered Innovations has developed a case study arguing that menstrual cups may provide a solution that is good for both women and the environment. Tampons and pads are designed by manufactures to be purchased and disposed of every month meaning that billions of tampons and pad plus their packaging end up clogging landfills and sewer systems. Menstrual cups, by contrast, are reusable, and a woman may need as few as four to ten over the course of a lifetime. Studies in South Africa, Kenya, and rural India have found that, when properly introduced, girls feel comfortable using menstrual cups and that their use can improve school attendance. A win for girls; a win for the environment.
Granting agencies, such as the European Commission, find gender so important that they have made funding contingent on integrating gender analysis into science and technology research into the design of research. The idea is that tax-payer funding should benefit everyone. These agencies also know that employing the methods of gender analysis can enhance creativity and make science more responsive to society.
Londa Schiebinger, Professor of History of Science at Stanford University, is a leading international expert on gender in science and technology and currently directs the EU/US Gendered Innovations in Science, Health & Medicine, Engineering, and Environment—a project aimed at harnessing the creative power of sex and gender analysis for innovation and discovery. She is a member of the American Academy of Arts and Sciences and the recipient of numerous prizes and awards. Schiebinger addressed the United Nations on the topic of "Gender, Science, and Technology" in 2011 and again in 2014.
What must be done to ensure that the potential offered by science, technology and innovation towards achieving the SDGs is ultimately realized?
In the context of the UN Commission on Science and Technology for Development, the CSTD Dialogue brings together leaders and experts to address this question and contribute to rigorous thinking on the opportunities and challenges of STI in several crucial areas including gender equality, food security and poverty reduction.
The conversation continues at the twenty-second session of the CSTD and as an online exchange by thought leaders.