13 March 2019
Written by: Lance Thompson and Ralph HeinrichArticle No. 32 [UNCTAD Transport and Trade Facilitation Newsletter N°81 - First Quarter 2019]
Electronic messaging standards have been around for decades and as we move to more paperless processes, they become more and more important. Many innovation initiatives either focus directly on such electronic exchanges, or the electronic exchanges are one major element of what they plan to deliver. The relationship between standards for electronic messaging standards and innovation is a very important one.
So, can the reuse of global data exchange standards be innovative? When we are talking about standards for the electronic exchange of data, the short answer is yes. But in order to achieve smart connectivity, allow me to build up to why this is true.
What is innovation?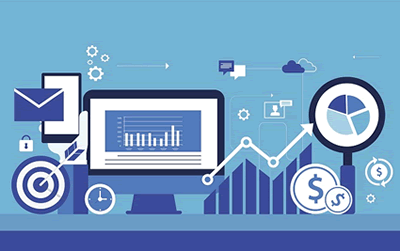 According to the OECD "Guidelines for Collecting and Interpreting Innovation Data, 3rd Edition" of 2005[1], innovation is "the implementation of a new or significantly improved product (good or service), or process, a new marketing method, or a new organisational method in business practices, workplace organisation or external relations. […] The minimum requirement for an innovation is that the product, process, marketing method or organisational method must be new (or significantly improved) to the firm."
So, at first glance, it would sound like, using something that exists in the world or on the market would not be considered innovative. It lacks the novelty aspect. However, this definition provides some degrees of novelty explaining that an innovation should be either new to the firm only, new to the firm's market or new to the world. If the firm has not used standards before, then applying these to their process can be considered innovative.
Innovation can further be interpreted as using something that exists already, but applying it in a new way, can also be considered innovative. Therefore, even a standard which is already used by a firm could be reused innovatively if they apply it to their processes in a new way. But we need to first ask ourselves what is a standard?
What is a standard?
A standard is a commonly agreed format and/or process. This could be agreed simply between two people. The sender and the receiver agree on a common format for electronic data exchange and this can be considered a standard between these two entities. This does not imply that other actors on the market will be able to understand this exchange. This can certainly not be considered a global standard and it may not encourage interoperability with other entities.
In an international supply chain, there will be multiple actors in various areas of activity. A global standard will need to take into account the number of actors who will need to access or reuse the data across the lifecycle of the message. Having a standard – even a global one – for a commercial process such as Purchase-Order may allow multiple stakeholders to read and reuse the data; but, if this standard is not compatible with that of a transport procedure, there is a break in the information flow and everything either needs to be translated or keyed into the computer again. A truly global standard therefore needs to address the multiplicity of stakeholders and the variety of areas of activity.
Developing a robust, global standard is not something that can be developed over night. It often takes years to arrive at maturity and the fruit of many years of consensus building. It also needs to be stable and reliable reassuring companies of their financial investment that they are not just using the latest fashion, but something that will be accessible and referenceable over a long period of time.
The design time between innovation and standards sounds incompatible. However, innovative electronic message exchange which are not compatible with recognized standards will often only be compatible with itself; it will not be interoperable with other electronic messages, breaking the informational flow of data. Innovative developments may assist standards to evolve in new directions to address new business needs or new processes. But these developments need to be based on the semantics of recognized international standards in order to be interoperable with other actors on the supply chain who may not have the same capacity for development.
A global standard is truly only a global standard when it reaches a critical mass of use. Other factors can be added like the possibility for stakeholders to participate in the development and evolution of the standard… Or the availability of the standard on the market, whether it is available for free or for a fee.
Standards that innovate
The United Nations Centre for Trade Facilitation and Electronic Business (UN/CEFACT) has been developing standards for over fifty years. Many of the deliverables of UN/CEFACT have reached a critical mass and are the reference on the market. Far from being antiquated, UN/CEFACT teams are constantly working to ensure that these correspond to the needs of today's trading community.
Even beyond this though, UN/CEFACT is constantly innovating with its standards in order to ensure smart connectivity in the most efficient possible way. For example, when moving from paper documents to electronic, most people will create an electronic version of the document. This is often only within the context of the process for which that document is necessary. It is like working in a bubble and ignoring what may come before or after the process relative to this document. And many organizations do this! They create electronic messages that function for them within their context, but completely disconnected from the rest of the international supply chain out of which this document/process is being taken. This approach to dematerialization is document-centric.
UN/CEFACT has been conscious of this problem for many years and has striven to consider exchanges within the context of the entire supply chain using a "Buy-Ship-Pay model." This puts all of the processes and documents in the context of the overall transaction and allows to relate the information between these processes. UN/CEFACT has also developed logical "Reference Data Models" which bring together all of the information relative to a specific area of activity. These can support the exchange of full documents, but more importantly, they can facilitate the exchange of just snippets of information, which in turn fully unlocks the potential of new technologies such as blockchain and internet of things. This also allows new exchange methodologies such as data pipelines which capture data at its source to improve data quality and supply chain visibility.
Join in the innovation with standards
UN/CEFACT is a truly public-private partnership, bring experts together from both. It will be hosting its 33rd Forum in Geneva from the 1st to 5th of April 2019 (participation is free of charge) and will be further developing its projects on Reference Data Models, Data Pipelines, Semantics… but also blockchain, digital identity, single window, sustainable tourism, sustainable fisheries data exchange… All experts from both the private and public sectors are welcome to join. For more information, please see: http://www.unece.org/uncefact/33rduncefactforum.html
For more information contact:
Lance Thompson, Secretary to the United Nations Centre for Trade Facilitation and Electronic Business (UN/CEFACT), UNECE - Trade Facilitation Section lance.thompson@un.org
Ralph Heinrich, Secretary to the Committee on Innovation, Competitiveness and PPPs, UNECE - Innovation Section ralph.heinrich@un.org
---
[1] https://www.oecd-ilibrary.org/science-and-technology/oslo-manual_9789264013100-en cf page 46.
Disclaimer
This site may contain advice, opinions and statements of various information providers. The United Nations does not represent or endorse the accuracy or reliability of any advice, opinion, statement or other information provided by any information provider, any User of this Site or any other person or entity. Reliance upon any such advice, opinion, statement, or other information shall also be at the User's own risk. Neither the United Nations nor its affiliates, nor any of their respective agents, employees, information providers or content providers, shall be liable to any User or anyone else for any inaccuracy, error, omission, interruption, deletion, defect, alteration of or use of any content herein, or for its timeliness or completeness, nor shall they be liable for any failure of performance, computer virus or communication line failure, regardless of cause, or for any damages resulting therefrom.