12 July 2023
UNCTAD and its partners help equip the African nation with the tools and knowledge to better manage its public debt and enhance transparency.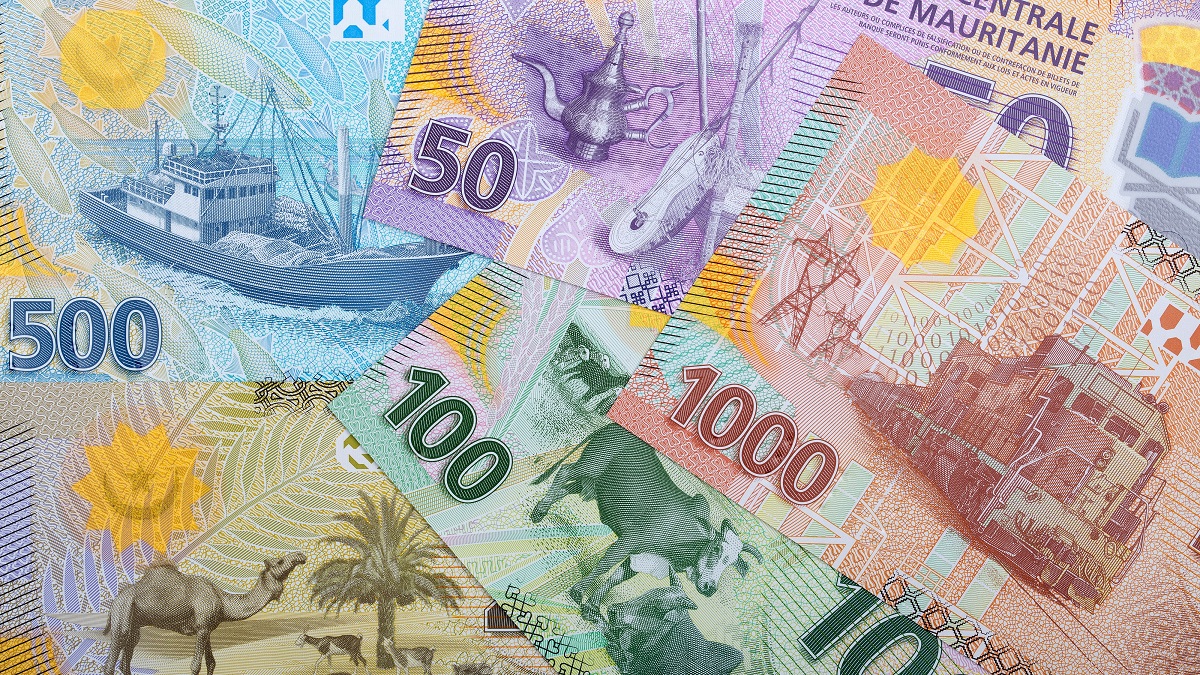 © Shutterstock/Janusz Pienkowski | Banknotes of the Ouguiya, Mauritania's official currency.
A recently concluded UNCTAD project has helped Mauritania improve its public debt management.
Implemented as part of UNCTAD's Debt Management and Financial Analysis System (DMFAS) programme, the two-year project has helped improve the availability of the sub-Saharan African nation's debt data.
It lead to the publication of the country's debt statistics bulletin in line with international standards. The bulletin now provides more comprehensive information on Mauritania's public debt in a timely manner, enhancing transparency to inform policymaking and debt restructuring negotiations.
While public debt can be vital for development, UN analysis highlights how it can become a heavy burden and divert government resources from essential services, such as education and health.
Idrissa Niang, director of the external debt department in the country's finance ministry, expressed satisfaction with UNCTAD's support, while urging global donors to continue supporting developing countries in attaining long-term debt sustainability.
Debt relief efforts have helped
In the early 2000s, Mauritania received debt relief under the Heavily Indebted Poor Countries (HIPCs) initiative and Multilateral Debt Relief Initiative.
The country benefited from the G20's Debt Service Suspension Initiative in the context of the COVID-19 pandemic and signed a suspension agreement under this framework in June 2020. 
It also conducted bilateral debt reorganization negotiations with some creditors, which helped significantly reduce its debt burden in 2021.
"With the HIPCs and debt restructuring processes, our debt structure has changed. Bilateral negotiations were successful for Mauritania," Mr. Niang said.
Risk of debt distress downgraded to 'moderate'
Mauritania's ministry of finance has been using UNCTAD's DMFAS software since 1996 to manage the country's external debt, which is mainly concessional but highly exposed to exchange rate risks, since 85% of Mauritania's public debt is denominated in foreign currencies.
If the country's currency Ouguiya devalues, debt payments in foreign currency become more expensive, leaving less money for the government to invest in development spending – such as investing in roads, hospitals and education.
The main indicator of external debt sustainability – total external debt to export ratio – shows that the country's capacity to pay its external debt in the medium and long- term has improved since 2015.
According to the World Bank, Mauritania's debt to GDP ratio remained stable in 2022 at around 49%.
In January 2023, a joint assessment by the International Monetary Fund and the World Bank suggested that the risk of overall and external public debt distress is moderate for Mauritania.
This is down from the "high" rating in previous debt sustainability assessments, thanks to recent debt restructuring and continued improvements in the country's fiscal risk management.
Besides Mauritania, UNCTAD's DMFAS software is currently used in over 80 institutions across 61 countries.
Piloting more effective debt management practices
To continue strengthening Mauritania's capacity and knowledge on debt data quality and debt sustainability analysis, UNCTAD and the UN Economic and Social Commission for Western Asia (ESCWA) held a national workshop in the country's capital Nouakchott on 19 and 20 June.
The workshop was organized as part of UNCTAD and ESCWA's joint project "Developing debt optimization strategies to enhance fiscal space", of which Mauritania is a pilot country.
The project supports countries in the region to adopt effective debt optimization practices, including improving debt transparency and reporting.