24 October 2018
The impact of new industrial agenda was examined by presidents and corporate leaders at the World Investment Forum.
Investment is needed in hard infrastructure like roads and broadband connections in developing countries if they are to prosper in the new digital economy and attain the Sustainable Development Goals, speakers said at the World Investment Forum's Global Leaders Investment Summit on 24 October.
But stable regulatory and fiscal regimes are a precondition of attracting such investment, said leaders from Armenia, Botswana, Central African Republic and Lesotho.
"The pace of innovation and technological change is altering the way in which goods and services are designed, produced, transported and consumed, globally," UNCTAD Secretary-General Mukhisa Kituyi said. "This will have profound and far-reaching implications for trade, investment and development, especially for developing countries."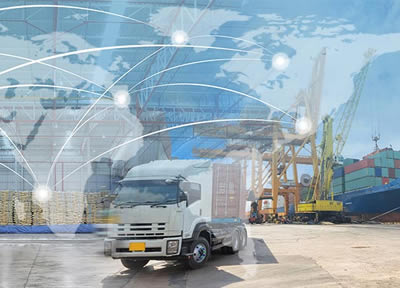 Dr. Kituyi said that the new age of industrialization also presented significant opportunities for developing countries, especially in terms of "leapfrogging".
"For example, in the same way that many countries bypassed fixed-line telephone networks with mobile telephony, developing countries can use new technology to bypass traditional financial systems and increase access to financial services," he said.
"Increased connectivity and artificial intelligence can also help exporters through trade facilitation and supply chain management, as well as enable small companies to internationalize."
Open for business
Armen Sarkissian, President of the Republic of Armenia, said that his country had the most-advanced information technology sector in the countries of the former Soviet Union. It deserved to be "rediscovered" as a "core component" of the trade routes of the Silk Road, and had recently changed governments in a popular but peaceful revolution, he said. The country was a small but vital bridge between Eurasia and Europe and benefitted from its immense diaspora spread around the globe.
Mokgweetsi E.K. Masisi, President of the Republic of Botswana, said the new industrial agenda presented challenges to developing countries such as his. Governments needed to attract investment into digital infrastructure by updating their policy and regulatory regimes, he said. The so-called "demographic dividend" of an increase in the number of young Africans was an opportunity to seize concerning the new industrial agenda, he said.
With the proactive involvement of multilateral institutions, President Masisi said, "the attainment of the Sustainable Development Goals is not as far-fetched as we might imagine".
Faustin-Archange Touadéra, President of the Central African Republic, said the new industrial agenda was a technological agenda and one that was central to achieving the Sustainable Development Goals. Speaking on behalf of his country, he said that half of the citizens of the Central African Republic needed not just development aid but humanitarian aid, following a period of crisis.
However, the Central African Republic was ripe for investment, particularly in agriculture and fisheries, thanks to a favourable climate and geography. Investors could help, for example, with the development of the Oubangui river to help build better connections to neighbouring economies, President Touadéra said.
Motsoahae Thomas Thabane, Prime Minister of the Kingdom of Lesotho, said his country was "open for business" and enhancing its institutional and regulatory frameworks to make it easy to invest there.
"As a landlocked country, investment is not an option but a must for sustainable economic growth," he said.
Tweaks and technology
But broadband connectivity remained a challenge for Least Developed Countries including Lesotho, despite a decade of growth in mobile telephone use, he said. Investment was needed to build the physical infrastructure, such as roads, required to intensify economic activity and prosperity based on digital technologies.
United Nations General Assembly President María Fernanda Espinosa Garcés underlined that 24 October was the annual United Nations Day, and she was happy to celebrate it in the old League of Nations building – "the home of multilateralism" – at this meeting. The United Nations and the private sector must work together to mobilize capital and channel it into activities that will enable countries to meet the targets and indicators of the 17 Sustainable Development Goals, including Goal 5 on women's equality.
"The fourth industrial revolution must also be a women's revolution," she said.
Inter-Parliamentary Union President Gabriela Cuevas Barron said it was essential for lawmakers around the world to adapt public policy to respond to the new industrial agenda. New investment models must also adapt to the times, she said.
Global investment flows must reach grassroots communities because change starts with them, she said. Authoritarian or populist governments were not the answer to the challenges of globalization.
"We must look to long-term investments that can genuinely improve our world," Ms. Cuevas Barron said.
World Economic Forum President Børge Brende said that on top of the paradigm changes in industrial production speakers had addressed there were apparently alarming geopolitical shifts underway. But since 1990, he said, global GDP had doubled, and the proportion of the Planet's population living in extreme poverty had dropped from 42% to 12%. This was an effect of globalization and trade, he said, so there was no choice but to continue with this project. Nevertheless, the project could be tweaked.
"I think it's a bad idea to stop globalization. But I think we should improve it. We should make sure that globalization is more equitable and fair, job-creating, sustainable, and that it fights inequalities," he said.
Mr. Brende said the World Economic Forum, which works to bring public policy and private enterprise in harmony for the common good, was engaged in making trade and investment easier in order to support the aspirations of developing countries. He said he believed in technological leapfrogging and the World Economic Forum had just opened a research centre in India to prove it.
Virtuous circle
De Beers Group chief executive officer Bruce Cleaver addressed his remarks to how the diamond mining company was supporting the Sustainable Development Goals, which he called a "valuable lens" through which private sector companies could view their social and environmental responsibilities.
Mr. Cleaver said his company was working hard to help achieve Goal 5 on gender quality and was supporting technical education for women and girls from indigenous communities in Canada and women's entrepreneurship programmes in Namibia, Botswana and South Africa. De Beers was also researching carbon extraction technologies, he said.
Ethiopian Airlines Group chief executive officer Tewolde GebreMariam said his company was 100% owned by the Ethiopian government but was a runaway success story, competing successfully with global carriers – proving, he said, that government ownership did not stop large, strategic logistics and infrastructure projects from being competitive. This was a lesson for Africa, he said.
Intra-African trade stood at only 15%, he said, compared to 60% for Europe, so investment was required in hard and soft infrastructure to facilitate trade. But where trade leads, yet more investment follows: Africa was poised to kickstart this virtuous circle, he said.
Mr. Sarkissian said the locomotives of globalization were changing. In his view, the new digital world was "liberalizing" globalization so that it was no longer the concern of an elite of investment bankers but of any youngster with a smartphone and a good idea for a start-up.
Mr. Masisi said Botswana had successfully diversified beyond its mining economy into new areas such as agriculture and tourism, and had been able to attract foreign direct investment into them due to a favourable tax and regulatory regime.
Mr. Cleaver said De Beers' 50-year alliance with the government of Botswana had been called "the greatest public-private partnership of all time" and paid tribute to the stable regulatory and fiscal regime provided by Botswana to enable De Beers to plan long-term investments.
Mr. Touadéra and Mr. Thabane agreed that building stable regulatory regimes was a priority for their countries, and that this was a prerequisite to attracting the investment they needed.
Dr. Kituyi said that the World Bank was investing just 1% of its total spending on ICT projects, and only about 4% of this limited investment was being spent on policy development, work that is critical to ensure that digital economies are well-regulated.
The session, moderated by journalist Louise Cooper, was livestreamed and can be viewed on Facebook.