17 April 2019
The Central Asian nation has put in place with UNCTAD's help an online one-stop-shop that will save importers and exporters time and money.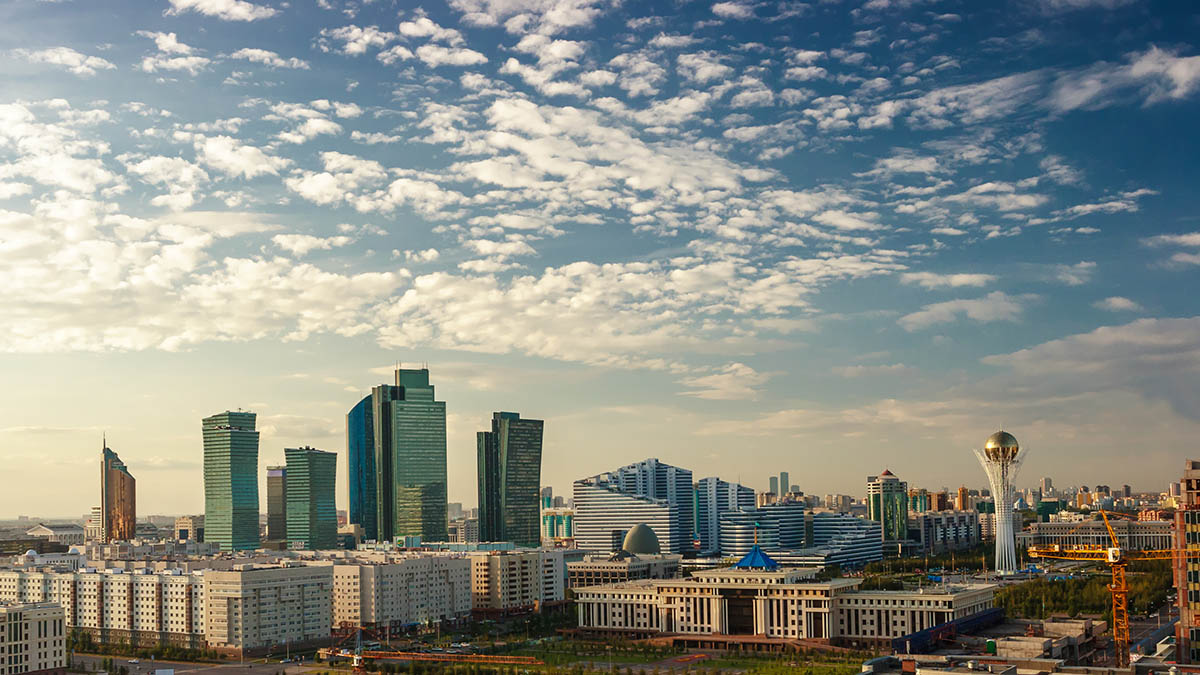 Kazakhstan has rolled out a new single window portal to enhance how goods and services are imported into and exported out of the country, the world's largest landlocked nation.
The portal, unveiled at an event during the fifth edition of UNCTAD's eCommerce Week held 1 – 5 April 2019 in Geneva, Switzerland, is being implemented with the organization's assistance in the context of Kazakhstan's national digitalization strategy.
It will allow importers and exporters to submit regulatory documents electronically once, thus saving time and reducing the costs of transactions.
"The single window is a vital contribution by the Kazakhstan government to facilitating trade by simplifying administrative procedures and improving the business environment," said Shamika N. Sirimanne, director of UNCTAD's technology and logistics division.
Ms. Sirimanne also underlined the importance of digitalization, beyond its power to smooth the flow of trade.
"The level of digitalization will greatly influence the ability of countries to achieve the Sustainable Development Goals set for tackling challenges ranging from economic growth and export diversification to food security, health, education, and actions against climate change," she said.
Modernizing customs administration
UNCTAD has worked with Kazakhstan to modernize its customs clearance procedures using the UN trade and development body's integrated customs management system known as the Automated System for Customs Data (ASYCUDA), which provides the basis for the single window portal.
"With the single window, traders will no longer need to run around different authorities to collect documents and seek permissions," said Ruslan Ensebayev, the vice minister of finance in Kazakhstan.
"All processes will be streamlined and automated, which will reduce administrative costs and time losses for traders. All this should help improve the transparency and efficiency of the operations of customs and state bodies," Mr. Ensebayev added.
More phases of the single window will be introduced in Kazakhstan by mid-2019 to integrate 13 government databases and 11 information systems into the system.
Improving the business environment
In 2018, Kazakhstan launched the "ASTANA-1 e-declaration system", based on ASYCUDA, which, together with reducing customs administrative fees, has enabled the country to improve its ranking on the World Bank's "Ease of Doing Business" index from 123rd last year to 102nd this year.
Kazakhstan is a major transit country on the Silk Road juncture and a founding member of the Eurasian Economic Union. It exports goods to 119 countries. Although it lies on the Caspian Sea, it is considered landlocked because it has no onwards access to the globe's ocean shipping routes.
Implementation of UNCTAD's modern digital trade facilitation tools and standards will help it to increase its compliance with the Trade Facilitation Agreement of the World Trade Organization (WTO), enhance its global and regional connectivity and foster e-commerce development.
Kazakhstan joined the WTO in 2015. Its capital, Nur-Sultan, will host the next WTO ministerial conference in 2020.