22 February 2017
Members of the World Trade Organization, supported by UNCTAD, commit to streamlining procedures that will significantly increase international trade, reduce corruption and boost development.
Waiting times at customs points for trucks bringing goods into the East African nation of Rwanda dropped from an astonishing 11 days in 2010 to 34 hours in 2014 thanks to an automated "single window" system. The benefits to Rwanda's economy from such streamlining are clear - an estimated 27,060 trucks entered Rwanda with imports in 2014 and, with running costs of $225 a day per truck, importers and consumers saved $6 million in that year alone.
Red tape, incompatible systems across borders, opaque ways of collecting revenue and ensuring other compliance controls, lengthy waiting times that leave food rotting before it can be traded - not to mention poor roads and crumbling ports - all hamper international trade, wasting billions of dollars and exacting a heavy price on those developing and least developed countries that can least afford it.
The cost of trade for developing countries is estimated to be on average 1.8 times higher than for developed countries.
But members of the World Trade Organization, representing the majority of the world's trading nations, struck a deal in 2014 that obliges them to tackle these problems head on. That deal, known as the Trade Facilitation Agreement, has now come into force.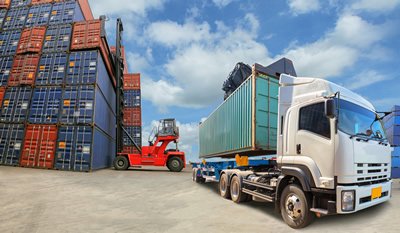 Related link:
Download:
Next steps upon the entry into force of the WTO Agreement on Trade Facilitation | English | French | Spanish |
"We welcome the entry into force of the Trade Facilitation Agreement as a huge step forward in making trade around the world cheaper, easier and faster," UNCTAD Deputy Secretary General Joakim Reiter said.
Help for developing countries to do this, provided by UNCTAD and others, is among the provisions of the deal. The Automated System for Customs Data (ASYCUDA) that helped Rwanda to cut down on waiting times was, for example, supplied by UNCTAD.
"New technologies and institutional reforms can improve governance, reduce entry barriers and pull the informal sector into the formal sector. And with less paperwork to dodge, and fewer palms to grease, public revenues go up. This generates new resources for spending on essential services," Mr. Reiter said.
"We work with developing countries to identify compliance gaps and design projects aimed at closing those gaps," Shamika Sirimanne, Director of the Technology and Logistics Division of UNCTAD, added. "We offer advisory services for countries that face specific legal or technical barriers in complying with the agreement. And we help to establish and maintain national trade facilitation committees that bring public and private sector to work together."
UNCTAD has supported the successful establishment of more than a dozen national trade facilitation committees in Africa, South America and Asia. The programme for the East African Community (of which Rwanda is a part) offers a good example of how this can work for other regions under the Trade Facilitation Agreement.
Indeed, fifteen developing countries and least developed countries have so far taken part in UNCTAD's Empowerment Programme for National Trade Facilitation Committees, which was launched in 2016 to provide intensive professional training in implementing the agreement.
The WTO has estimated that the Trade Facilitation Agreement could reduce trade costs between 9.6 and 23.1% for its members worldwide. This means export gains of between $750 billion and $1 trillion.
Between now and 2030 this would add 2.7% a year to world export growth at a time when world trade desperately needs a boost and add more than half-a-percent to growth of world GDP providing crucial additional resources for the international development agenda.
But developing countries stand to gain the most. Some of the world's 48 least developed countries can expect to see an increase in the export of traditionally exported products to existing markets of between 13 and 36%.
As doing business gets easier, the range of goods exported by the world's poorest countries will increase, lessening commodity dependence and strengthening vulnerable economies.