16 June 2021
Speakers at the UN Trade Forum call for a more coherent policy framework to ensure trade plays a bigger role in climate action, while fostering development.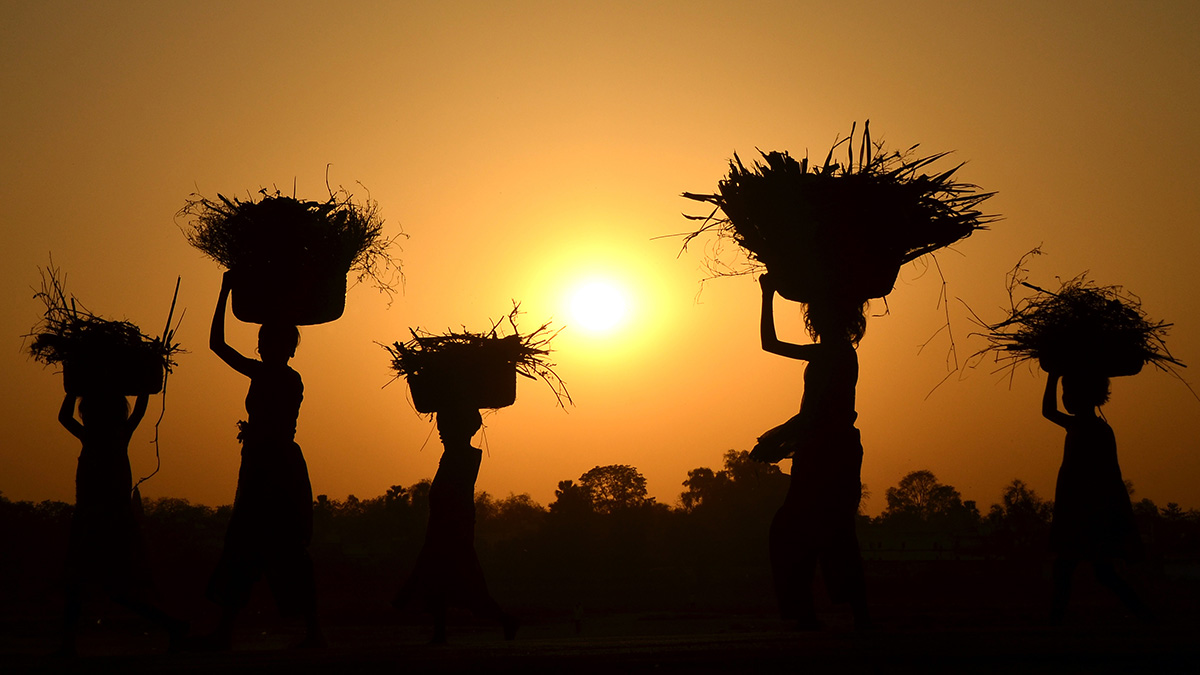 Emerging from the coronavirus crisis is going to take deliberate political will, policy and more sustainable production that prioritizes both people and the planet, top trade leaders said at the second edition of the UN Trade Forum on 14 June.
The forum discussed pathways towards a sustainable and inclusive recovery from the COVID-19 crisis, while tackling the climate emergency.
"Climate change is increasingly defining us. We cannot afford to deal with it later," said UNCTAD Acting Secretary-General, Isabelle Durant. "Climate change and environmental protection cannot be left out of any discussion on trade and development."
"How to address the immense problem in front of us is, however, divisive and contested. What we need is to adapt our rules to the new realities. We need to upgrade rules to foster trade and protect the planet," she said opening the forum's high-level segment.
A threefold path to COVID-19 recovery
UNCTAD's incoming Secretary-General, Rebeca Grynspan said the first key steps towards a recovery from COVID-19 require universal vaccine access, fiscal space, and stronger multilateralism framed by a sustainability agenda.
"Building back better means we have to raise our voice to make the necessary steps for universal vaccination," she said.
"It also means more financing, more instruments in the multilateral development banks and the financial architecture, so we can have the means to face the (COVID-19) crisis, because we don't have the fiscal space to make investments and to assume the costs of the pandemic."
Highlighting the need for vaccine inclusiveness as a route to restoring trade, the World Trade Organization's director-general, Ngozi Okonjo-Iweala said: "Trade policy is vaccine policy; and vaccine policy is trade policy."
The COVID-19 trade impacts have disproportionately been borne by the more vulnerable in society, and especially women, speakers said, emphasizing the need for more inclusive trade policies in the wake of the pandemic.
"Even though the statistics say Africa lost less lives to COVID-19, our livelihoods have been seriously affected," said the African Union's infrastructure and energy commissioner, Amani Abou-Zeid.
"One can imagine the devastation of COVID-19 on our economies, and the need to rethink the things we are doing in terms of inclusiveness."
She added that on the upside, the crisis had accelerated energy transition in Africa, which has helped the continent's trade and digitalization agendas.
"COVID-19 was a painful process, but at least it allowed us to reframe our economies under a different agenda… that is greener, that is smarter, that also supports health and the prosperity of all people," Ms. Abou-Zeid said.
A win-win between people and the planet
It is in this spirit that the panel outlined ways to ensure trade plays a bigger role in climate action while promoting development.
Ms. Grynspan said: "We want an economic recovery that is different, that is sustainable, that is more inclusive. The green transition can be a great opportunity."
"But just because it's green, doesn't necessarily mean it's inclusive. We need policies to be green and inclusive of people – and we need to integrate development and trade. We need to find a win-win between people and the planet," she said.
Ms. Grynspan is currently the Ibero-American Secretary-General.
Her sentiments on balancing trade and development – especially in favour of developing nations that need policy space in which to set their development agendas – were echoed by other panellists.
Piyush Goyal, India's minister of commerce and industry, said developing nations were not responsible for the climate crisis, yet had to pay the price.
On this basis, he argued for a more balanced trade policy, saying there should be differentiated responsibilities when it comes to the developed and developing worlds, that still consider the commitments made under the Paris Agreement.
"We should not create trade barriers which will become a hinderance to taking prosperity to the poorer, less developed countries," Mr. Goyal said.
"We need to decouple trade policy and our green goals," he added. "Climate justice should be protected, policy space should be given to the developing world, and the developed countries should seriously reconsider their pattern of consumption and focus on sustainable lifestyles."
Sustainability shouldn't be a barrier
Ms. Okonjo-Iweala said trade policy needs to embrace a sustainability dimension but give developing nations space.
"Whatever measures are taken in trade (policy) should not be seen as protectionism or used as a barrier to trade against developing countries," said Ms. Okonjo-Iweala.
"I really think there can be green and inclusive growth. But we need a transition period. We need to think about how we handle the transition of resource-rich countries that are dependent on fossil fuels, like mine Nigeria. It's not overnight that you can transform everything," she said, adding that the transition should be a just one.
To this end, the European Commission Executive vice-president and commissioner for trade, Valdis Dombrovskis, promised the European Union's (EU) support for such a transition.
"The EU remains very attentive to the needs of developing countries," he said.
"The EU has an ambitious domestic agenda, a green deal, but we are also strongly committed to supporting the green transition of developing countries in parallel with their integration into the world economy. This includes financial support and promoting climate project capacity building," Mr. Dombrovskis said.
He added that the global climate ambition is a shared endeavour for both developed and developing countries, saying: "We need the world fully onboard."
Discussions at the forum also underscored the need for policy coherence, a whole-of-government approach, standard carbon pricing, support for women in trade, and more help for developing countries to reach their sustainable development ambitions.
The forum was a prelude to a series of major global, multilateral negotiation moments that will focus on striking the balance between economic recovery and environmental protection.
These include UNCTAD's 15th quadrennial conference, UNCTAD15, from 3 to 7 October; the World Trade Organization's 12th ministerial conference, MC12, in November; and the World Biodiversity Summit, in October and November.
Watch the high-level session