05 July 2018
The most innovative solutions don't always involve high-tech. Sometimes what makes the biggest difference in people's lives is a new spin on tradition
Though innovation is often associated with Silicon Valley and high-tech start-ups, sometimes all that's needed to make a big difference in people's lives is a new spin on tradition, UNCTAD Deputy Secretary-General Isabelle Durant said on 2 July at the opening of a meeting in Geneva on the topic.
Mitticool, the clay refrigerator that requires no electricity, costs less than $50 and can keep food fresh for 2 to 3 days, is just one example of the power of "frugal innovation", Ms. Durant said.
Inspiration came to the Indian inventor, Mansukhbhai Prajapati, after seeing his community suffer during the Gujarat earthquake of 2001, when a magnitude seven quake wrecked more than 8,000 villages, killing around 20,000 and leaving a million others without a home.
"Such inventions can be seen as rudimentary, or marginal," Ms. Durant said.
"Indeed, these are inventions made out of necessity, by and for marginalized groups. And that's precisely why they're making such a huge difference in their communities."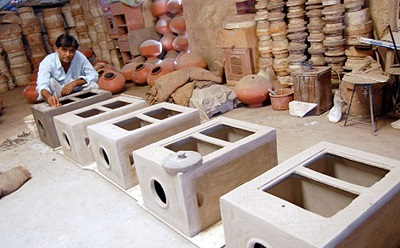 Likewise, grassroots innovations are a proving to be a key development tool.
A shining example, Ms. Durant said, A shining example is the award-winning "1 Million Cisterns " programme in Brazil's Semiarid region, where community groups have worked with the authorities to install a web of rainwater collectors for communities that frequently suffer drought.
And a third piece of the puzzle of meeting the needs of poorer segments of the population is social innovation, she said, pointing to Thailand's booming social enterprises, such as the Grassroots Innovation Company, which promotes small-scale organic farming, or Change Ventures, which facilitates funding in the social sector.
"Expanding the field of experimentation for innovation policies would allow these new forms of innovation to be further explored and deliver more inclusive and sustainable social and economic development gains," Ms. Durant said.
"At the end of the day, there is plenty of room to merge traditional paths to innovation with these new approaches."