09 September 2019
​UNCTAD, the United Nations Statistics Division (UNSD), the World Trade Organisation (WTO), the African Union Commission (AUC), and the South African Revenue Service (SARS) hosted a regional workshop on International Merchandise Trade Statistics in Johannesburg, South Africa from 24 to 28 June 2019.
This workshop marked the end of the online section of this year's joint International Merchandise Trade Statistics (IMTS) training course that took place from 25 March to 3 May 2019, under the auspices of the UNCTAD TrainForTrade programme in cooperation with the WTO .
This year, a staggering 781 participants, of which 415 were female (53%) from 111 countries participated in the online training. A follow-up workshop was held in Johannesburg, South Africa in partnership with the African Union Commission and the South African Revenue Service.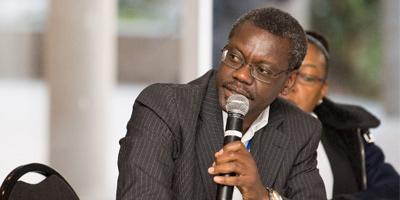 Ildephonse Mbabazizimana UNCTAD speaking at the regional workshop
The workshop provided an opportunity for 90 participants (who had completed the online courses and passed the online tests) from 27 African countries, to benefit from face-to-face follow-up training, including hands-on exercises and discussions, for IMTS compilers.
In addition to country compilers, the workshop was also attended by experts from UNCTAD (Mr. Ildephonse Mbabazizimana), UNSD (Mr. Markie Muryawan), WTO (Ms. Ninez Piezas-Jerbi), UNECA (Mr. Negussie Gorfe), AUC (Mr. Samson Bel-Aube Nougbodohoue), COMESA (Mr. Wilson Chizebuka), AMU (Mr. or Ms. Rabii Sakhi), SADC (Mr. Deepchandsingh Jagai), and SACU (Mr. Abel Sindano).
The workshop highlighted the challenges faced by IMTS compilers and national statistical agencies in the African region and allowed space for an exchange of best practices among participants to overcome these challenges.
Presentations from UNCTAD, UNSD and WTO enhanced the statistics producers' understanding of the purposes for which their data are being used at the international level and the differences between national and international official statistics.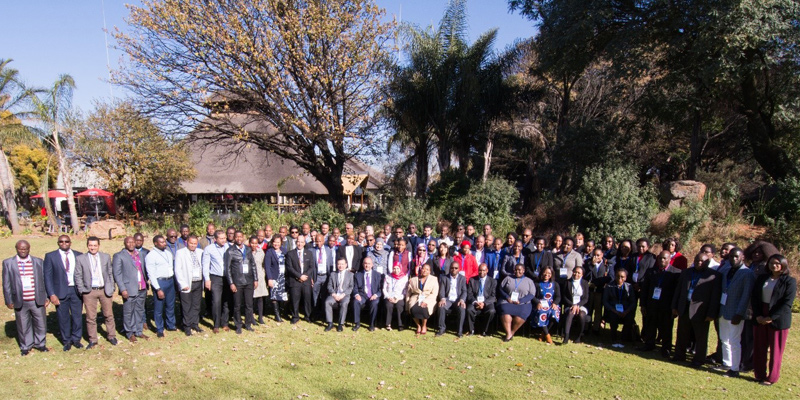 Participants at the regional workshop on International Merchandise Trade Statistics (IMTS) in Johannesburg, South Africa