18 September 2023
Budding economists and thought leaders showcased their research on finance and globalization, engaging with senior experts from across the globe.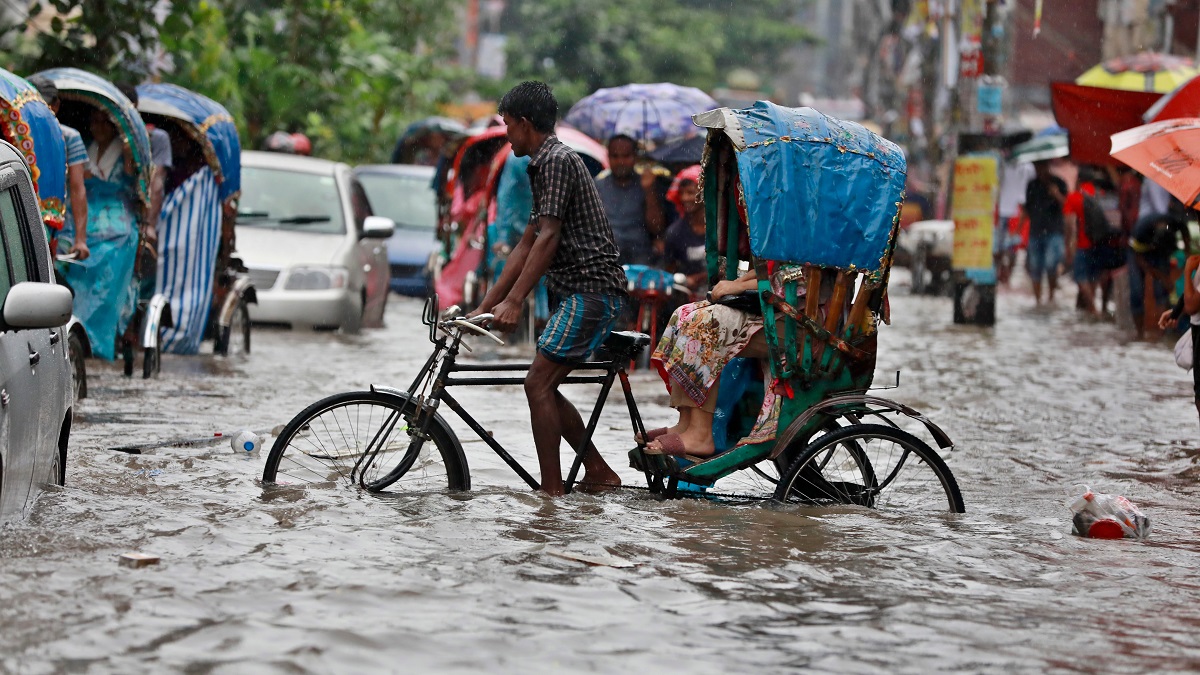 Daphibiang Khardhuia, a budding Indian economist, is delving into the world of shadow banking, which rattled the country's financial sector in 2018 and is back in the spotlight.
As demand for credit surges in one of the world's fastest-growing economies, investors, companies and people are increasingly turning to India's thousands of shadow banks, also called nonbank financial institutions, which often step in when traditional banks hesitate.
The PhD student at the Indian Institute of Technology in Delhi had the opportunity to present her research to seasoned economists and experts from around the world at UNCTAD Summer School 2023.
She was among nearly 400 young academics from across the globe who convened from 28 to 31 August at the Palais des Nations in Geneva and online to showcase their work and discuss a range of pressing economic issues, from the potential and challenges of the digital economy to the intricacies of monetary policies in times of crisis.
"The discussions have given me a wide range of insights into developing economies and financialization, which are valuable for my ongoing research," Ms. Kardhuia said.
A stage for the next generation of thought leaders
An annual collaboration since 2018 between UNCTAD and the US-based Institute for New Economic Thinking, the summer school provides a stage for the next generation of thought leaders to voice their perspectives on economic and development policies.
The event was held in a hybrid format for the first time this year, allowing more students to weigh in on the theme, "Finance, growth and distribution: Policy challenges in a world of cascading crises".
Rafael Pahim, a PhD student from Brazil specializing in monetary policy, highlighted the practical relevance of the sessions: "UNCTAD's summer school allows us to go beyond theoretical perspectives and learn more about geopolitical relationships and contexts in the real world."
Through a development lens
The summer school is also a chance for young academics to get a better understanding of UNCTAD's unique approach to analyzing global economy trends through a development lens.
"The theme of the Summer School reflects not only the current moment, but also UNCTAD's work for over 60 years," said Richard Kozul-Wright, director of UNCTAD's globalization and development strategies division. "UNCTAD has played a crucial role in framing the debate from a development perspective."
Livia Jessica Dell'Anna, from the Università del Salento in Italy, was impressed by UNCTAD's economic forecasting models and how they can help policymakers come up with better solutions.
"They bring immediate and tangible benefits to society," said Ms. Dell'Anna, whose research focuses on the equitable sharing of the benefits of the digital economy.
Climate finance in focus
During the week, the urgent need for climate finance in developing countries emerged as a key topic of discussion.
Avinash Persaud, the prime minister of Barbados's special envoy for climate finance, outlined what was needed to meet global climate finance commitments. He underscored the urgency of a climate-related loss and damage fund that supports countries hit by extreme weather without drowning them in more debt.
Participants explored innovative mechanisms that could help deliver the $100 billion needed each year, such as a potential tax, levy or voluntary contribution on shipping emissions, or a carbon border adjustment mechanism aligned with the World Trade Organization (WTO) rules.
The speakers included Ha-Joon Chang, professor at University of London's School of Oriental and African Studies (SOAS), and Ambassador Xolelwa Mlumbi-Peter, South Africa's chief negotiator at the WTO.
Jay Pocklington, director of The Young Scholars Initiative at INET, urged participants to keep the discussions alive and to return next year as mentors.
"Let's preserve and propagate this culture, with the expectation of many more fruitful summer schools in the future."