14 September 2021
The Global Commodities Forum 2021 tackles the many facets of commodity dependence and the vulnerabilities of countries whose economies rely on primary goods exports.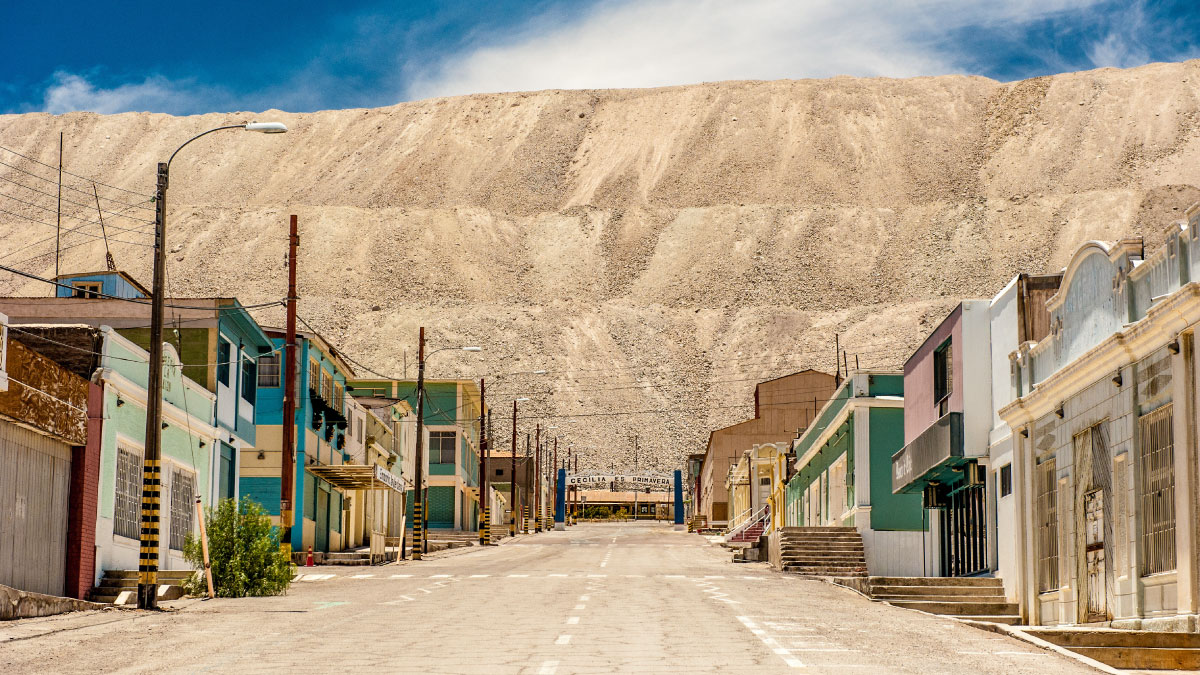 Chuquicamata, the world`s biggest open pit copper mine, Calama, Chile. © Baisa
From the coffee that wakes us up and the cotton that keeps us warm, to the lithium that charges our smartphones and the oil that fuels our cars, the world depends on commodities to stay connected and keep moving.
Over the past decade the nominal value of world commodity exports has increased by 20%, reaching $4.38 trillion in 2018-2019.
Such dependence also means that primary goods, whose prices are highly volatile, drive the economies of an increasing number of countries.
According to UNCTAD's State of Commodity Dependence 2021, 101 nations are now commodity dependent – meaning primary goods make up more than 60% of their total merchandise exports. This is true for about two thirds of developing countries.
"To be commodity rich is a double-edged sword. On the one hand, it gives countries the possibility to use it wisely when it allows for economic diversification and to benefit people's wellbeing. But on the other hand, it is often too heavy to handle and wielded by external powers," UNCTAD's new secretary-general, Rebeca Grynspan, said at the opening of the Global Commodities Forum 2021.
Held from 13 to 15 September, the forum convenes under the theme "Strengthening resilience in commodity-dependent countries".
Rapid upswings and distressing downturns
Commodity dependence can leave an economy highly exposed to shocks, such as the COVID-19 pandemic and sharp price fluctuations in international markets.
"Small states are particularly vulnerable to the vagaries of international trade, susceptible to sudden increases in commodity prices," Barbados Prime Minister Mia Amor Mottley told the forum, organized as part of UNCTAD's 15th ministerial conference (UNCTAD15), which ends on 7 October and is hosted by her government.
UNCTAD's free market commodity price index, for example, fell by almost 36% between January 2020 and April 2020 due to the COVID-19-induced economic contraction. The trend then reversed direction, and by July the index had doubled its value.
According to UNCTAD research, the correlation between commodity prices and economic growth may be as high as 70%.
"So you can see the volatility that these countries are subject to because of their commodity dependence," Ms. Grynspan said.
But the trap of commodity dependence can be and has been escaped, she added, citing the example of her native Costa Rica.
From coffee and bananas to medical instruments
In the 1950s, coffee and bananas used to account for about 88% of the Central American nation's total exports, Ms. Grynspan said, noting that the figure is now less than 12% and medical instruments have become the country's main export.
Costa Rica escaped commodity dependence by investing in the technology, innovation and human capital needed to move away from primary goods exports, according to UNCTAD's Commodities and Development Report 2021.
The report, which highlights technology and innovation's potential to help commodity-dependent countries diversify their economies spotlights other success stories, including Indonesia's transformation from oil dependence to processed goods and Malaysia's diversification from rubber and palm oil towards manufactured products, such as tires and medical gloves.
Although the challenges facing commodity-dependent countries are numerous and vary from nation to nation, Ms. Grynspan said such success stories remind the world that it's possible to escape the trap.
"Commodity dependence is not a destiny that we need to accept," she said.
No resilience without international cooperation
The world has recently witnessed many shocks, including the current global pandemic and the devastating effects of climate change,
Such shocks have particularly harmed commodity-dependent developing countries, increasing poverty and deepening inequalities among their populations.
"I am afraid that these global shocks will most likely continue," Ms. Grynspan said. "We must not be shocked by shocks any longer."
"The importance of building resilience in commodity-dependent developing countries cannot be overstated."
"But there can be no resilience without international cooperation," she said calling for an accelerated transition towards a new, reinforced multilateral system that is "more horizontal, more committed and more South-focused".
Ms. Mottley said: "This is not a time for division, but a time for solidarity, for finding common ground. My sincere hope is that the things that unite us, that bring us closer together, will shape the outcomes of this forum."
The forum, established in 2010, provides a high-level, multi-stakeholder platform to discuss issues related to the production and trade of commodities. The aim is to forge a consensus around the ways and means of tackling commodity-related problems and their effects on socioeconomic development.
Food security, access to water and the energy transition
Even as the planet showing signs of severe distress, millions of people around the world, mostly in rural areas in developing nations, still lack access to food, electricity water and sanitation. Demand for food, for example, is projected to increase by 60% as the global population approaches 10 billion by 2050.
When UNCTAD's free market commodity price index doubled after April 2020, food prices increased by 41%, making food security even more challenging in many countries.
One of the key questions the forum aims to answer is what food-importing developing countries should do to increase their resilience to international commodity market price drops?
Another key topic is the energy transition and how fuel-dependent countries can prepare for the dramatic changes that will result from the decarbonization of the global economy.
Moving towards greener energy systems will lead to booming demand for minerals such aluminum, cobalt, copper, lithium and nickel. Countries blessed with rich deposits of these minerals must find ways to ensure the increase in mining activities doesn't harm the environment and generates revenues that benefit all citizens.
"We except the forum's discussions to help provide some answers to these burning questions and chart the way for UNCTAD's future work over the next four years," Ms. Grynspan concluded.