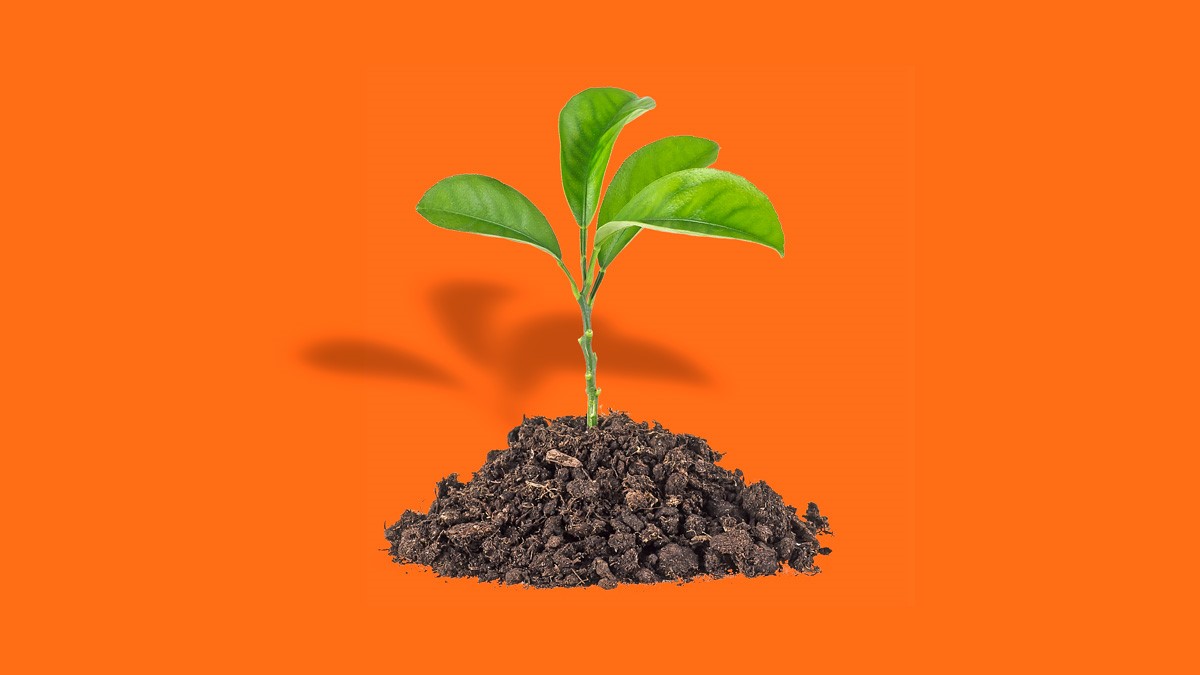 13 - 15 September 2021
Virtual Conference Centre, Frangipani Auditorium
Strengthening resilience in commodity-dependent countries
The Global Commodities Forum - organized by UNCTAD with the support of its partners - is a major multi-stakeholder meeting to discuss and find pragmatic solutions to perennial problems of the commodity economy. The Forum is a free, public platform to debate critical issues at the intersection of commodities and development. It helps frame international policy discussions on commodities and features developing countries' challenges and experts.
It will be held as a pre-event to the 15th UNCTAD quadrennial Conference (UNCTAD15), which will take place online from 4 to 7 October 2021. 
Due to the online format and consequent time constraints, the forum will take place over three days.
The first session on Day 1 will be dedicated to agriculture, with a focus on food security and the necessary policy actions to preserve it. The second session will examine the challenges related to access to water in the twenty-first century.  
The third and fourth sessions will take place on Day 2 and will examine issues related to energy commodities and minerals with a focus on energy transition. The issue of distributional forces along production and value chains will also be addressed across the three-day forum.  
The Forum will conclude on Day 3 with a high-level round table discussion.
Programme
| | |
| --- | --- |
| Day 1 | Agriculture and water |
| 15:00–15:15 | Opening remarks |
| 15:15–16:00 | Session 1: Food security and smart agriculture: the role of technology and services |
| 16:00–16:30 | ·       Q&As |
| 16:30–16:45 | ·       Virtual coffee break |
| 16:45–17:30 | Session 2: Sustainable solutions to address water challenges |
| 17:30–18:00 | ·       Q&As |
| Day 2 | Energy transition |
| 15:00–15:45 | Session 3: The future of oil and gas-dependent countries in an era of energy transition |
| 15:45–16:15 | ·       Q&As |
| 16:15–16:30 | ·       Virtual coffee break |
| 16:30–17:15 | Session 4: Greening mining for a green energy transition |
| 17:15–17:45 | ·       Q&As |
| 17:45–18:00 | ·       Official Announcement |
| Day 3 | High level round table |
| 15:00 –15:15 | Opening remarks and introductions |
| 15:15–16:15 | Session 5: Strengthening resilience in commodity dependent countries |
| 16:15–17:00 | ·       Q&As |
| 17:00–17:15 | Closing address |
Visit the virtual conference centre
Registration and attendance
Registration and attendance are free of charge, but registration through UNCTAD website is mandatory for all participants, including invited government representatives, experts, and speakers.
We recommend each participant to log in to the event 20 minutes in advance to verify the quality and stability of their connection.
Our Partners
There is some issue in accessing document path, Please contact to Site Admin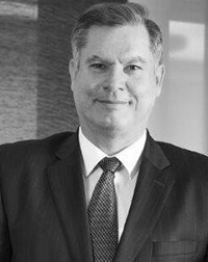 Global Gas Centre and CEO of GAZNAT SA


René Bautz is Chairman of the Global Gas Centre and also CEO of Gaznat SA, Chairman of Swiss Energy Trading (SET) and Gas&Com (Telecommunication), Board and Committee member of several companies and organizations within the gas industry: Fingaz, Swissgas, Swiss Gas Invest, Transitgas and Unigaz. He also acts at an international level in the frame of Eurogas, Green Gas Initiative.
In 2002, René Bautz joined Gaznat, starting his career in the company as Chief technical officer. He then served as Chief operating officer for two years before taking over as CEO of Gaznat.
René Bautz studied electrical engineering and holds a Master of Science degree from the Swiss Federal Institute of Technology in Lausanne (EPFL). He dedicated his entire professional career to the energy sector. René Bautz held the position of Managing director at the Société Electrique des Forces de l'Aubonne (SEFA) for 5 years. Prior to this, he served as Director of the Utility of the town of Bienne (ESB). During this period, between 1994 and 2002, he was also Board member and manager of several companies within the water and energy industries.
The first 10 years of his career were spent at the power company Electricité Neuchâteloise (ENSA) as Head of the studies and construction. René Bautz then joined Câbles Cortaillod (now Nexans Switzerland) as Head of the electric network and testing division. As part of his training, he completed an internship on behalf of Brown Boveri Canada in Montreal where he participated in the development of a test platform for electric generators. He further completed his training in the field of business economics and management.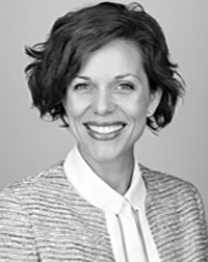 Director, Social and Economic Development
International Council on Mining and Metals - ICMM


Nicky Black is a Director at the International Council on Mining and Metals (ICMM), an international organization that brings together 28 mining and metals companies and over 35 national and commodity mining associations to strengthen environmental and social performance and enhance mining's contribution to society.
Prior to joining ICMM, Dr. Black was Group Head of Social Performance at De Beers, the diamond company. She serves on several boards and advisory panels, including the Institute for Human Rights and Business (IHRB), an international think tank.
In addition to a PhD in strategic management (responsible business), she holds degrees from the Universities of McGill and Oxford.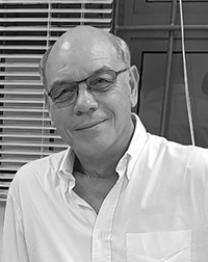 Consultant and Technical Committee Member
Global Water Partnership Technical Committee


Adrian Cashman has over 40 years of experience in the water sector. He has been working as an international consultant based in Barbados on projects across the Caribbean.
Prior to setting up his consultancy in 2018, he spent 12 years with the University of the West Indies and served as the Director of the Centre for Resource Management and Environmental Studies (CERMES). Whilst Director he led CERMES's postgraduate teaching and research programmes in water resources management, broadening its focus and outreach activities. As a lead research he was responsible for water and climate change funded research and consultancy projects, and as a teacher he has trained a significant cohort of young Caribbean water professionals.
Prior to joining CERMES, Dr Cashman worked in the water sector in the United Kingdom and Sub-Saharan Africa. He has been Head of Water Supply Operations and Civil Design with the government in Namibia in the Department of Water Affairs, introducing EIA's as part of feasibility studies, developed a cost accounting framework, worked for six years in water resources planning, and was part of the team on the Corporatization of the Namibia Department of Water Affairs. Dr Cashman's published works cover a diverse range of fields including critical accounting, geography, resource management and future studies.
He has worked with a wide range of international and regional organizations on water and climate related matters. He is a reviewer on the IPCC 6th Assessment Report and an editor for the Water Supply Journal as well as a reviewer for several journals, he serves on the Technical Advisory Committee of Global Water Partnership, is Vice-Chair of the GWP-Caribbean Technical Committee, and over the last 10 years has taken part in the annual Caribbean High Level Ministerial Water Forum.
He has worked with the Caribbean Community Climate Change Centre, the Inter-American Development Bank, Food and Agricultural Organization, the United Nations Environment Programme, United Nations Development Programme, Organisation of Eastern Caribbean States, as well as UK Government Departments, UK Water Industry Research, the House of Lords, and the Organisation for Economic Cooperation and Development.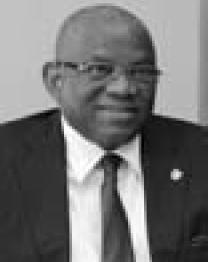 Georges Rebelo Pinto Chikoti
Organisation of African, Caribbean, and Pacific States (OACPS)


H.E. Georges Rebelo Pinto Chikoti took up his position as Secretary-General (SG) of the Organisation of African, Caribbean and Pacific States (OACPS) on 2 March 2020. A citizen of Angola, Mr. Chikoti has devoted almost 30 years of his professional career to diplomacy and international relations.
Prior to his appointment as Secretary-General, Mr. Chikoti served as Ambassador Extraordinary and Plenipotentiary of the Republic of Angola to the Kingdom of Belgium, the Grand Duchy of Luxembourg, and Head of Mission to the European Union. Before this, he held several high-level posts within the government of the Republic of Angola, which included Minister of Foreign Affairs, State Secretary for Foreign Affairs in charge of Co-operation, and Vice-Minister of External Relations in Charge of International Organisations.
Having the distinction of being the first Lusophone Secretary-General of the OACPS, Mr. Chikoti is also fluent in English and French.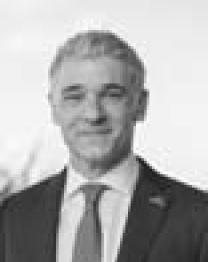 Energy Chamber of Trinidad & Tobago


Dr. Thackwray "Dax" Driver has been the Chief Executive Officer of the Energy Chamber of Trinidad & Tobago since 2003. He has pioneered numerous new initiatives and activities for the Energy Chamber, including the Safe to Work programme and the Learning Centre. He is the Immediate Past Chair of the Caribbean Chambers Network (CARICHAM).
He was previously the Chairman of the Trinidad & Tobago Economic Development Board and has been a Board member of the Trinidad and Tobago Coalition of Services Industries, the University of Trinidad & Tobago, and T&T Natural Gas Liquids Ltd. Prior to joining the Energy Chamber, he was the coordinator of Trinidad and Tobago's Agricultural Sector Reform Programme. He has a Ph.D. in History from the University of London.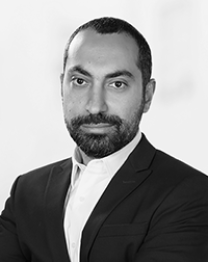 Bingmann Pflüger International


Arash Duero specializes in the political and economic dimensions of energy resources and is a Senior Fellow at the European Cluster for Climate, Energy and Resource Security at the Centre for Advanced Security, Strategic and Integration Studies, University of Bonn.
Moreover, Arash is a Principal at Bingmann Pflüger International, one of Germany's leading strategy consultancies specializing in energy, commodities and infrastructure. There, he heads its energy, commodities, and infrastructure operations and has for over a decade had the dual function of providing strategic and communications advice to both its Managing Partners as well as to a wide range of clients across multiple industries and functions. These include national governments, multilateral institutions, public and private corporations, infrastructure operators, SPVs, as well as national and international organizations. Arash also regularly serves as a Senior Expert at Roland Berger Strategy Consultants, is an Advisor to the Global Gas Centre, is a Member of the Economic Council Germany and is a contributor to the Atlantik Brücke's Working Group for Natural Resources and Critical Raw Materials.
He previously worked at the European Commission's Joint Research Center - Institute for Energy, as a researcher at the Environmental Policy Research Centre of the Free University in Berlin, as a research associate at the Berlin Centre for Caspian Region Studies, participated in the Resilien-tech Working Group of the German National Academy of Science and Engineering and was a long-time Senior Fellow at the European Centre for Climate, Energy and Resource Security, Department of War Studies, King's College London.
A native of Savannah, Georgia, USA, Arash studied economics at Georgia Southern University and holds an advanced degree in Political Science with a focus on Macroeconomics and International Energy Policy from the Free University in Berlin, Germany.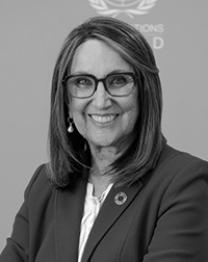 Rebeca Grynspan, of Costa Rica, became UNCTAD's eighth Secretary-General on 13 September 2021 and is the first woman to lead the organization.
Prior to her UNCTAD appointment, she was the Ibero-American secretary-general from 2014 to 2021, also the first woman to head the organization. During her mandate, she has coordinated the 22-member Iberoamerican Conference and led four key summits of Heads of State and Government.
In 2010 she was appointed Under-Secretary-General of the United Nations and Associate Administrator of the United Nations Development Program (UNDP) and prior to that was UNDP Regional Director for Latin America and the Caribbean. 
Prior to joining the United Nations, Ms. Grynspan served as Vice-President of Costa Rica from 1994 to 1998. She was also Minister of Housing, Minister Coordinator of Economic and Social Affairs, and Deputy Minister of Finance. In 2021 she was named Special International Advisor to the newly created Economic and Social Council of Argentina and invited to join as member of the G20 High-Level Independent Panel on Financing the Global Commons for Pandemic Preparedness and Response.
In addition to her experience as a lecturer and advisor to several international organizations, she has been actively involved in key United Nations initiatives, such as the Millennium Project's Task Force on Poverty and Economic Development and the High-level Panel on Financing for Development. 
In 2014 and 2015, she was recognized as one of the 50 leading intellectuals of Latin America. And she was recognized as one of the 100 most powerful women in Central America by Forbes magazine.
Ms Grynspan holds a degree in Economics by the University of Costa Rica and a MSc in Economics by the University of Sussex. She has been awarded a Doctorate Honoris Causa by the University of Salamanca, the University of Extremadura and the European University of Madrid in recognition of her outstanding professional achievements.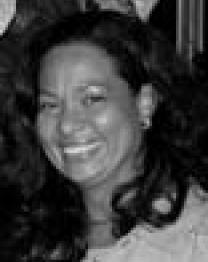 Representative Barbados Delegation
InterAmerican Institute for Cooperation on Agricultures (IICA)


Ena Harvey currently serves as the Barbados Representative of the Inter-American Institute for Cooperation on Agriculture (IICA) and is also IICA's Lead Specialist in Agrotourism, providing support for the development and implementation of regional and hemispheric programmes to promote agrotourism linkages and rural tourism in the Caribbean and Latin America.
A graduate of the St. Augustine Campus of the University of the West Indies (UWI) in Tropical Agriculture, and the University of Guelph, Canada in Agricultural Engineering, and with specialized training and certification in HACCP Food Safety systems and World Class Benchmarking for SMEs, Ena Harvey has over 30 years experience in the Agri-Food sector. Her career spans 5 years at CARIRI as a Food Technologist providing technical assistance to agribusinesses in Trinidad & Tobago, after which she worked as a private consultant to several regional and international agencies on projects covering trade and agro-industrial development, export competitiveness, food safety, food security, and agro-tourism linkages. Her work has taken her to over 20 Caribbean countries, as well as Latin America, Mauritius, Morocco, and the South Pacific.
Ena possesses a wealth of knowledge and is passionate about the food culture and heritage of the Caribbean. She has delivered several presentations and training sessions on agrotourism at regional and international conferences and was instrumental in the development of a Food Tourism Strategy for the Caribbean and the launch of a Chefs for Development Platform for SIDS.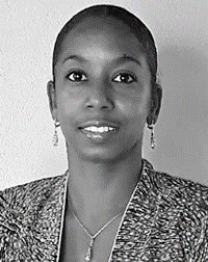 Chief Agriculture Officer
Ministry of Agriculture, Barbados


Keeley Holder was appointed Chief Agriculture Officer in Barbados' Ministry of Agriculture in February of 2021. Ms. Holder, who holds a BSc in Biology and Computer Science from The University of the West Indies, Cave Hill Campus, and a Post Graduate Diploma in Crop Production and Water Management from Galillee Institute, Israel, is the first female and youngest-ever Chief Agricultural Officer. On being appointed to her post, she stated that she is "… pleased to be in a position to lead agriculture into a new future. We can only grow from strength to strength, working in partnership and unity as we fight COVID-19, and ensure food and nutrition security for all."
Ms. Holder has a wide background in agriculture including experience in both the private and public sectors. She is a former Chief Executive Officer of HydroGrow Farm and Go Bananas Inc., served as a member of the National Agricultural Advisory Commission of Barbados and has also held the position of Vice President of the National Union of Farmers, from 2012 to 2018. Additionally, she served as 1st Vice President of the Barbados Agricultural Society and President of the Barbados Fruit and Vegetable Growers. Her Caribbean regional experience includes working as a consultant with the Food and Agricultural Organization (GAO) for the Caribbean region between 2015 and 2018.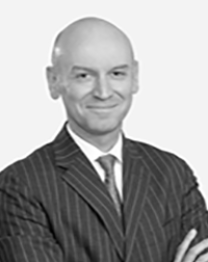 International Energy Agency


Pascal Laffont is the International Energy Agency (IEA) Chief Legal Counsel and Secretary to the IEA Board of Governors.
His previous assignments were in Doha for the Government of Qatar, in Brussels for the Energy Charter and as a solicitor with Pinsent Masons LLP, in London and Hong Kong.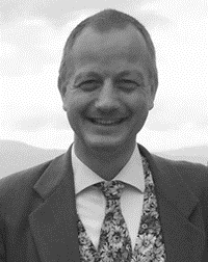 Andre Langwost is the President of Eurosolar France, the French division of Eurosolar, the non-profit European Association for Renewable Energies.
He is also a founding partner and CDO (Chief Development Officer) of Climate Capital in Geneva, Switzerland. He is an executive advisor and former Secretary General of ESMC, the European Solar Manufacturing Council, based in Brussels, Belgium. Mr. Langwost is a special advisor to CleanTech Business Club (Abu Dhabi and Paris) and worked 25 years as a business lawyer in France and Germany, specialized in Cleantech: Renewable Energies, Energy Efficiency and sustainable Cleantech start up's.
Mr. Langwost holds degrees in Law and History from the Universities of Goettingen, Freiburg (Germany), Montpellier (France) and Kraków (Poland), and is admitted to the German bar.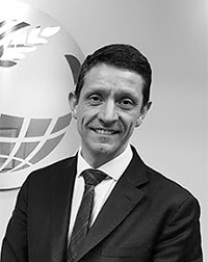 International Grains Council


Arnaud Petit was appointed Executive Director of the International Grains Council (IGC) in February 2018. IGC is an intergovernmental organisation based in London offering independent analysis on grains, oilseeds and rice markets to its member governments to promote international trade in grains. It also provides information to non-government subscribers.
IGC provides an important international platform for discussions between policy makers and the private sector. It also serves as the Secretariat for the Food Assistance Committee helping to facilitate networking within the donor community to improve the efficacy of food assistance.
From 2005- 2017 Mr. Petit worked at the European Farmers and agri-cooperatives Union (Copa-Cogeca), as Director for Commodities and Trade. He was also a Member of the Executive Committee of the European Technology Platform "Plants for the future" (2009-2017) and a Member of the Experts Group on EU-US trade negotiations at the European Commission (2014-2017).
From 2000 -2005 he served as Policy Advisor for European Affairs at the National Chamber for Agriculture in Paris, and Deputy Member of the European Economic and Social Committee (2000-2005).
He holds an M.A. in Agricultural Economics from the International Center for Advanced Mediterranean Agronomic Studies, Montpellier – France.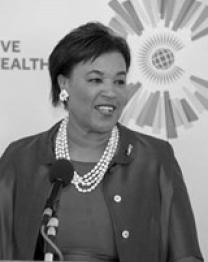 The Rt Hon Patricia Scotland QC is the 6th Commonwealth Secretary-General. She was born in Dominica and was their candidate for the post at the Commonwealth Heads of Government Meeting (CHOGM) in Malta in 2015. She is the 2nd Secretary-General from the Caribbean and the 1st woman to hold the post.
Patricia Scotland was born in the Commonwealth of Dominica. She completed her LLB (Hons) London University at the age of twenty and was called to the Bar at Middle Temple at the age of twenty-one.
Her career has been marked by achieving a number of extraordinary firsts, not least of which was to be the first woman in the more than 700-year history of the office to serve as Her Majesty's Attorney-General for England and Wales and for Northern Ireland.
While holding these and other senior ministerial offices she was given responsibility, inter alia, for gender equality, domestic violence, forced marriage, and international child abduction, and from these positions promoted diversity and equality of opportunity, particularly for women and girls.
As the only woman to have been appointed Secretary-General of Commonwealth she is placing special emphasis on mobilising the 54 nations of the Commonwealth to tackle climate change – including its disproportionate impact on women – and, through women's enterprise, to build the resilience of smaller or more vulnerable countries. Eliminating domestic violence and violence against women and girls is another area of focus.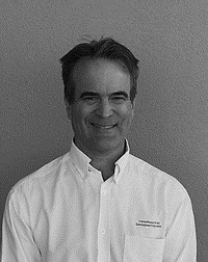 General Manager, R&D Investment
Cotton Research and Development Corporation


Allan Williams has been involved in the cotton industry for pretty much his entire life, having grown up on a cotton farm and worked in various industry roles since 1995. Two intersecting themes have dominated Allan's work in cotton: research and sustainability.
His initial role involved working with cotton growers to review and prioritise research investments in cotton growing. Allan also led the development of the Australian cotton industry's BMP program (now myBMP). Following 11 years working on BMP Allan then started working for the global Better Cotton Initiative, again leading the development of the definition of Better Cotton. This saw him expand his cotton farming perspective to locations including Brazil, West Africa, India and Pakistan.
Since leaving BCI in 2012 Allan has worked for the Australian Cotton Research & Development Corporation, where he is now the General Manager for R&D Investment.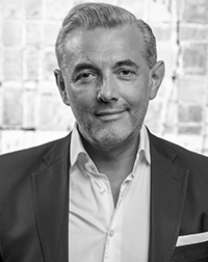 An astute economist and entrepreneur, Michael advises on the finances and strategic direction of Norge Mining. He's worked for Citibank Zurich, and has held a prestigious array of senior positions at multinational financial institutions in New York and Frankfurt.
He's previously been mandated by various governments, finance ministries and state banks to help settle sovereign debts. Over the years, Michael has advised on structure financing for companies in the natural resources, commodities and mining sectors in Russia, the Middle East and Mongolia.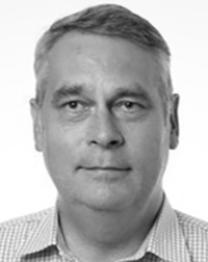 Senior Vice President Public Affairs


Rudy Van Beurden has been Senior Vice President Public Affairs at FluxSwiss since 1 February 2020. Besides his current activities within the Fluxys group, he has been chairman of the Board of EASEE-gas from 2013 till 2019, a European association set up in 2002 in order to develop and promote business practices to simplify and streamline both physical gas transfer and trading across Europe. From 2015 till June 2020 he was also chairman of the board the Belgian gas association, gas.be.
Within Fluxys, and following the ownership unbundling into a fully independent gas infrastructure company, he became responsible for international business development of the company between 2008 and 2012. In 2012 he became the corporate Communication and Public Affairs Manager at Fluxys.
Rudy Van Beurden graduated as an aeronautical engineer from the Polytechnical Division of the Royal Military Academy in Brussels. After having served as a Belgian Air Force officer for about 10 years, Rudy Van Beurden started his career in the gas business in 1996 with the former integrated Belgian gas company Distrigas. In the past he has been responsible for a wide range of operational, commercial, strategy and M&A activities within the company. Within Distrigas he contributed to the creation and operational setup of the Zeebrugge trading hub and later became Managing Director of Huberator, an affiliate company, to manage the hub services.
---

Language(s)
English | Français | Español |
Related
Topic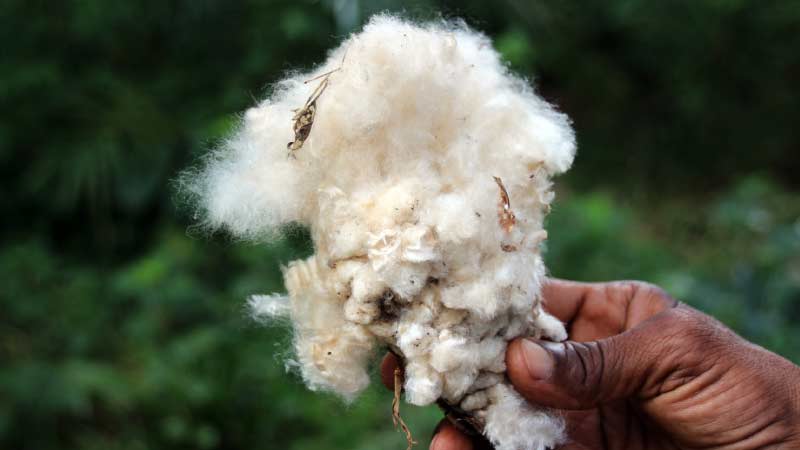 Commodities
Meeting series
Event
Contact
Communications concerning representation:
UNCTAD secretariat, Intergovernmental Support Service
F.: +41 (0) 22 917 0214
E.: meetings@unctad.org
All other enquiries:
Commodities Branch
T.: +41 (0) 22 917 6286
E.: COMMODITIES@unctad.org