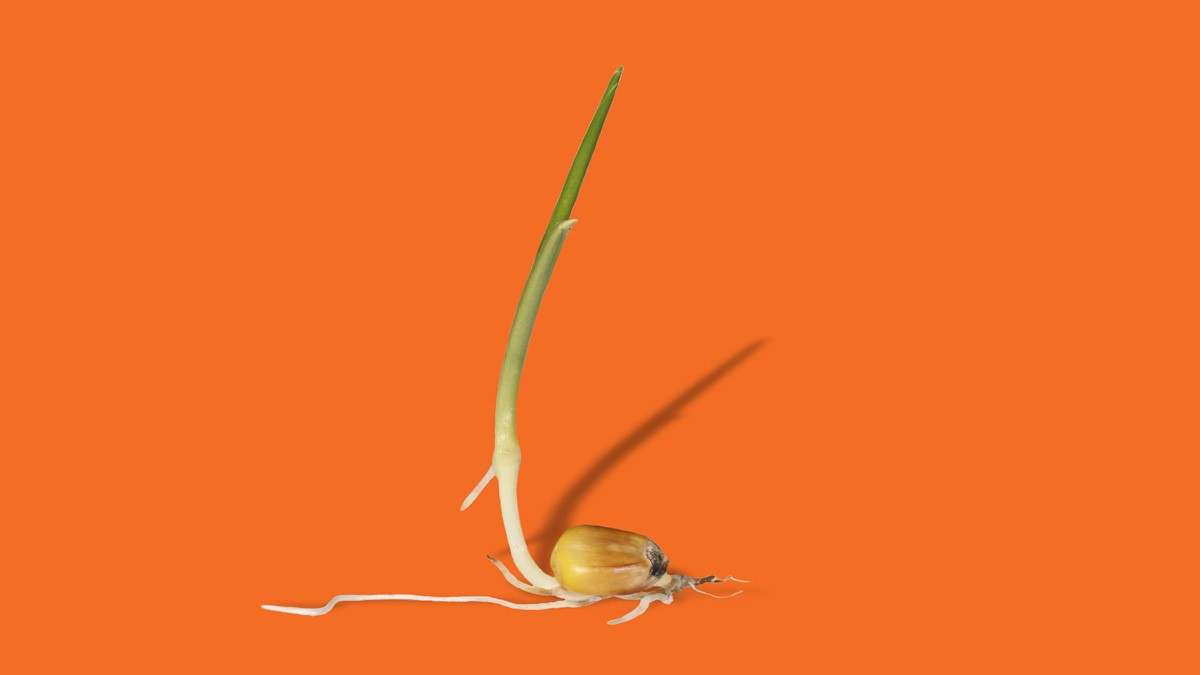 13 September 2021
15:00 - 16:30 hrs. (CEST)
Virtual Conference Centre, Frangipani Auditorium
The Global Commodities Forum is a major multi-stakeholder meeting to discuss pragmatic solutions to perennial problems of the commodity economy.
The theme of the 2021 Forum is "Strengthening Resilience in Commodity Dependent Countries". It will connect policy makers with practitioners to address the current challenges and future opportunities for commodity dependent economies.
The first session of the Forum will be dedicated to agriculture, with a focus on food security and the necessary policy actions to preserve it.
The United Nations has set ending hunger, achieving food security and improved nutrition, and promoting sustainable agriculture as the second of its 17 Sustainable Development Goals (SDGs) to be achieved by the year 2030. Ensuring food for all also poses enormous economic, political and technological challenges. Such challenges have been exacerbated during the pandemic. 
In this context several issues need to be addressed – namely:
What are the major farm to market issues?
How could production integration enhance supply capacity?
How can regional integration help reduce food import bills?
What are the policy instruments to be put in place to facilitate food security?
How is climate change and deregulation impacting agricultural production and food security?
How is land availability affected by energy crops and solar farms?
Access to natural gas offers a major comparative advantage in the area of agriculture, given its function as one of the key ingredients in fertilizer. Besides attracting fertilizer manufacturing companies, how are countries using this to build a strong agricultural sector, adding value to their economies and providing greater food security?
Technology has already played an important role in improving efficiency of agricultural production and it will be essential to render such improvements sustainable. Technology could increase not only the quantity and but also improve the quality of agricultural products. Farmers nowadays can have access to solutions such as GPS, soil scanning, data management, and Internet of Things technologies. There is also scope for enhancing linkages between the services and agriculture sectors through public-private partnerships.
Several issues need specific attention
How could a smart agriculture approach help to deal with supply shocks such as those observed during the COVID-19 pandemic?
How could the deployment of various services foster food security and help achieve the SDGs?
What would be an appropriate regulatory framework to enable a proactive role of services in achieving SDG 1 and SDG 2?
How could access to capital be facilitated? Can trade in services play a role in improving food production?
What are the linkages between agriculture, intellectual property and services trade and how could these linkages help answer the previous question?
 
Registration and attendance
Registration and attendance are free of charge, but registration through UNCTAD website is mandatory for all participants, including invited government representatives, experts, and speakers.
We recommend each participant to log in to the event 20 minutes in advance to verify the quality and stability of their connection.
Our Partners
There is some issue in accessing document path, Please contact to Site Admin
There is some issue in accessing document path, Please contact to Site Admin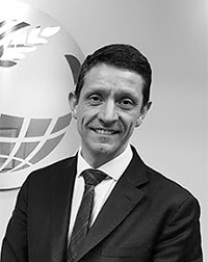 International Grains Council


Arnaud Petit was appointed Executive Director of the International Grains Council (IGC) in February 2018. IGC is an intergovernmental organisation based in London offering independent analysis on grains, oilseeds and rice markets to its member governments to promote international trade in grains. It also provides information to non-government subscribers.
IGC provides an important international platform for discussions between policy makers and the private sector. It also serves as the Secretariat for the Food Assistance Committee helping to facilitate networking within the donor community to improve the efficacy of food assistance.
From 2005- 2017 Mr. Petit worked at the European Farmers and agri-cooperatives Union (Copa-Cogeca), as Director for Commodities and Trade. He was also a Member of the Executive Committee of the European Technology Platform "Plants for the future" (2009-2017) and a Member of the Experts Group on EU-US trade negotiations at the European Commission (2014-2017).
From 2000 -2005 he served as Policy Advisor for European Affairs at the National Chamber for Agriculture in Paris, and Deputy Member of the European Economic and Social Committee (2000-2005).
He holds an M.A. in Agricultural Economics from the International Center for Advanced Mediterranean Agronomic Studies, Montpellier – France.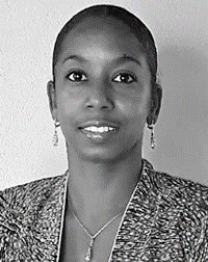 Chief Agriculture Officer
Ministry of Agriculture, Barbados


Keeley Holder was appointed Chief Agriculture Officer in Barbados' Ministry of Agriculture in February of 2021. Ms. Holder, who holds a BSc in Biology and Computer Science from The University of the West Indies, Cave Hill Campus, and a Post Graduate Diploma in Crop Production and Water Management from Galillee Institute, Israel, is the first female and youngest-ever Chief Agricultural Officer. On being appointed to her post, she stated that she is "… pleased to be in a position to lead agriculture into a new future. We can only grow from strength to strength, working in partnership and unity as we fight COVID-19, and ensure food and nutrition security for all."
Ms. Holder has a wide background in agriculture including experience in both the private and public sectors. She is a former Chief Executive Officer of HydroGrow Farm and Go Bananas Inc., served as a member of the National Agricultural Advisory Commission of Barbados and has also held the position of Vice President of the National Union of Farmers, from 2012 to 2018. Additionally, she served as 1st Vice President of the Barbados Agricultural Society and President of the Barbados Fruit and Vegetable Growers. Her Caribbean regional experience includes working as a consultant with the Food and Agricultural Organization (GAO) for the Caribbean region between 2015 and 2018.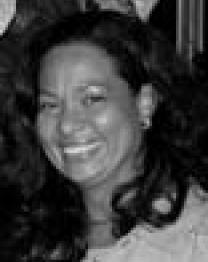 Representative Barbados Delegation
InterAmerican Institute for Cooperation on Agricultures (IICA)


Ena Harvey currently serves as the Barbados Representative of the Inter-American Institute for Cooperation on Agriculture (IICA) and is also IICA's Lead Specialist in Agrotourism, providing support for the development and implementation of regional and hemispheric programmes to promote agrotourism linkages and rural tourism in the Caribbean and Latin America.
A graduate of the St. Augustine Campus of the University of the West Indies (UWI) in Tropical Agriculture, and the University of Guelph, Canada in Agricultural Engineering, and with specialized training and certification in HACCP Food Safety systems and World Class Benchmarking for SMEs, Ena Harvey has over 30 years experience in the Agri-Food sector. Her career spans 5 years at CARIRI as a Food Technologist providing technical assistance to agribusinesses in Trinidad & Tobago, after which she worked as a private consultant to several regional and international agencies on projects covering trade and agro-industrial development, export competitiveness, food safety, food security, and agro-tourism linkages. Her work has taken her to over 20 Caribbean countries, as well as Latin America, Mauritius, Morocco, and the South Pacific.
Ena possesses a wealth of knowledge and is passionate about the food culture and heritage of the Caribbean. She has delivered several presentations and training sessions on agrotourism at regional and international conferences and was instrumental in the development of a Food Tourism Strategy for the Caribbean and the launch of a Chefs for Development Platform for SIDS.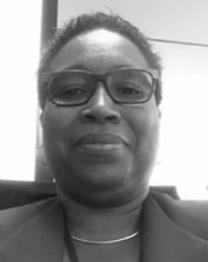 Regional Project Coordinator
Food and Agriculture Organization


Ms. Vermaran Extavour has served at the FAO Sub-regional office for the Caribbean since 2015 serving the region through projects aimed at the development of the Roots and Tubers value chains in the Caribbean Community (CARICOM). Activities under these projects, included market development strategies for new and innovative products and collaboration with the private sector in national and regional market expansion. The public private sector partnerships featured an integrated approach for development of root and tuber crops.
Currently Ms. Extavour is an international expert in value chains and project coordination in the sub-region and working with smallholder farmers and fisherfolk to strengthen their capacities along viable value chains while taking into account, gender, climate change and digital solutions in the sector.
Before joining FAO, Ms. Extavour worked as an agribusiness consultant with the Caribbean Agribusiness Association for 2 years as well as the agroprocessing and Project Manager for the Trinidad and Tobago Agribusiness Association. She also worked with IICA and CARDI supporting the development of smallholders in the agriculture sector.
Her formal training has been completed in the areas of Human Ecology, Nutritional Sciences, Food Technology, Business Administration and Project Management.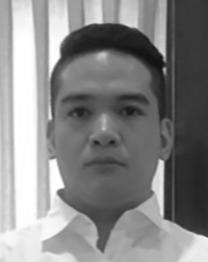 Disaster Risk Management Specialist and Emergency Focal Point
Food and Agriculture Organization


Roberto Sandoval is currently the Disaster Risk Management Specialist and Emergency Focal Point of the Food and Agriculture Organization of the United Nations' (FAO-UN) Sub-Regional Office for the Caribbean, based in Barbados. He has been working for FAO since 2011 in the areas of Disaster Risk Management and Climate Change Adaptation. Prior to joining the FAO Sub-regional Office for the Caribbean, he has been providing technical advice to the Ministries of Agriculture of the Philippines and Myanmar on Disaster Risk Reduction, Emergency Response, and Climate Change Adaptation.
His specific experiences include facilitating national agriculture DRM planning processes; disaster and climate change vulnerability, risk and impact assessments; community-based DRM/CCA planning and implementation; and integrating DRM/CCA into ecosystems-based/NRM approaches.
Dr. Sandoval is also an expert on systematic Drone-assisted Risk and Rapid Disaster Impact Assessments that utilizes a combination of drone, satellite and community-generated data. He is an environmental scientist by training.
---

Language(s)
English | Français | Español |