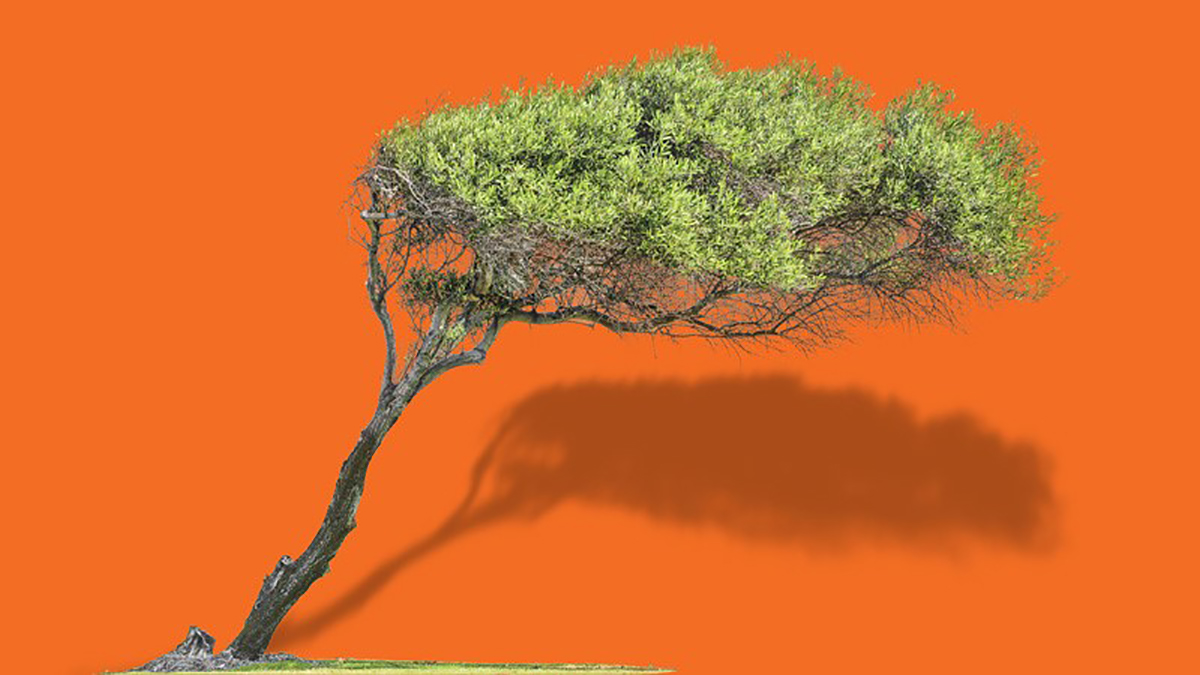 15 September 2021
15:00 - 17:15 hrs. (CEST) /09:00-11:15 hrs. (AST)
Virtual Conference Centre, Frangipani Auditorium
High-level roundtable
Global Commodities Forum is a major multi-stakeholder meeting to discuss pragmatic solutions to perennial problems of the commodity economy.
The theme of the 2021 Forum is "Strengthening Resilience in Commodity Dependent Countries". It will connect policy makers with practitioners to address the current challenges and future opportunities for commodity dependent economies.
The fifth session will conclude the Forum with a high-level roundtable discussion.
The high-level roundtable will discuss the lessons that could be drawn from the current crisis and the policy responses needed to allow a sustained and sustainable recovery. The panel will also address the question of resilience in commodity dependent economies and the role international cooperation could play in strengthening it.
Speakers for this event will comprise leaders of international organizations, national ministers and regional commissioners.
 
Registration and attendance
Registration and attendance are free of charge, but registration through UNCTAD website is mandatory for all participants, including invited government representatives, experts, and speakers.
We recommend each participant to log in to the event 20 minutes in advance to verify the quality and stability of their connection.
Our Partners
There is some issue in accessing document path, Please contact to Site Admin
There is some issue in accessing document path, Please contact to Site Admin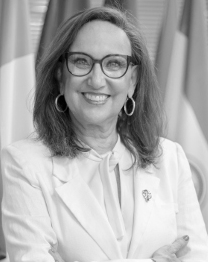 Rebeca Grynspan, of Costa Rica, became UNCTAD's eighth Secretary-General on 13 September 2021 and is the first woman to lead the organization.
Prior to her UNCTAD appointment, she was the Ibero-American secretary-general from 2014 to 2021, also the first woman to head the organization. During her mandate, she has coordinated the 22-member Iberoamerican Conference and led four key summits of Heads of State and Government.
In 2010 she was appointed Under-Secretary-General of the United Nations and Associate Administrator of the United Nations Development Program (UNDP) and prior to that was UNDP Regional Director for Latin America and the Caribbean. 
Prior to joining the United Nations, Ms. Grynspan served as Vice-President of Costa Rica from 1994 to 1998. She was also Minister of Housing, Minister Coordinator of Economic and Social Affairs, and Deputy Minister of Finance. In 2021 she was named Special International Advisor to the newly created Economic and Social Council of Argentina and invited to join as member of the G20 High-Level Independent Panel on Financing the Global Commons for Pandemic Preparedness and Response.
In addition to her experience as a lecturer and advisor to several international organizations, she has been actively involved in key United Nations initiatives, such as the Millennium Project's Task Force on Poverty and Economic Development and the High-level Panel on Financing for Development. 
In 2014 and 2015, she was recognized as one of the 50 leading intellectuals of Latin America. And she was recognized as one of the 100 most powerful women in Central America by Forbes magazine.
Ms Grynspan holds a degree in Economics by the University of Costa Rica and a MSc in Economics by the University of Sussex. She has been awarded a Doctorate Honoris Causa by the University of Salamanca, the University of Extremadura and the European University of Madrid in recognition of her outstanding professional achievements.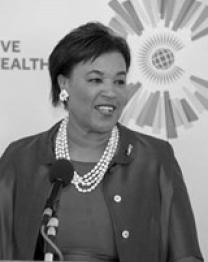 The Rt Hon Patricia Scotland QC is the 6th Commonwealth Secretary-General. She was born in Dominica and was their candidate for the post at the Commonwealth Heads of Government Meeting (CHOGM) in Malta in 2015. She is the 2nd Secretary-General from the Caribbean and the 1st woman to hold the post.
Patricia Scotland was born in the Commonwealth of Dominica. She completed her LLB (Hons) London University at the age of twenty and was called to the Bar at Middle Temple at the age of twenty-one.
Her career has been marked by achieving a number of extraordinary firsts, not least of which was to be the first woman in the more than 700-year history of the office to serve as Her Majesty's Attorney-General for England and Wales and for Northern Ireland.
While holding these and other senior ministerial offices she was given responsibility, inter alia, for gender equality, domestic violence, forced marriage, and international child abduction, and from these positions promoted diversity and equality of opportunity, particularly for women and girls.
As the only woman to have been appointed Secretary-General of Commonwealth she is placing special emphasis on mobilising the 54 nations of the Commonwealth to tackle climate change – including its disproportionate impact on women – and, through women's enterprise, to build the resilience of smaller or more vulnerable countries. Eliminating domestic violence and violence against women and girls is another area of focus.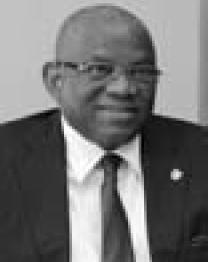 Georges Rebelo Pinto Chikoti
Organisation of African, Caribbean, and Pacific States (OACPS)


H.E. Georges Rebelo Pinto Chikoti took up his position as Secretary-General (SG) of the Organisation of African, Caribbean and Pacific States (OACPS) on 2 March 2020. A citizen of Angola, Mr. Chikoti has devoted almost 30 years of his professional career to diplomacy and international relations.
Prior to his appointment as Secretary-General, Mr. Chikoti served as Ambassador Extraordinary and Plenipotentiary of the Republic of Angola to the Kingdom of Belgium, the Grand Duchy of Luxembourg, and Head of Mission to the European Union. Before this, he held several high-level posts within the government of the Republic of Angola, which included Minister of Foreign Affairs, State Secretary for Foreign Affairs in charge of Co-operation, and Vice-Minister of External Relations in Charge of International Organisations.
Having the distinction of being the first Lusophone Secretary-General of the OACPS, Mr. Chikoti is also fluent in English and French.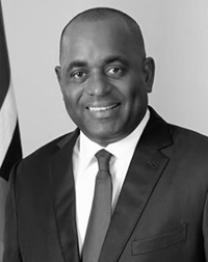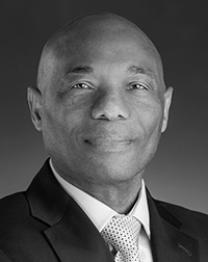 Caribbean Development Bank
---

Language(s)
English | Français | Español |