18 May 2022
The pandemic has posed challenges but also created opportunities for workers and businesses producing and selling biodiversity-based goods and services.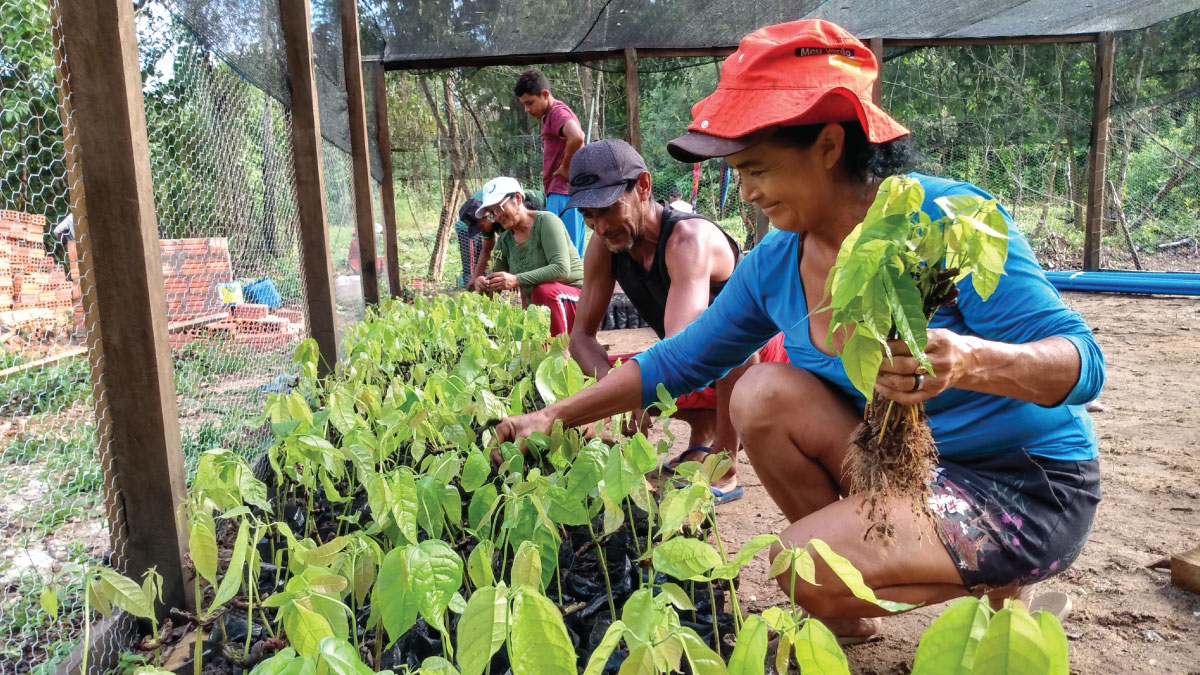 The impact of COVID-19 on trade in biodiversity-based products, such as coffee, cosmetics and honey, has been both positive and negative, according to an UNCTAD study published on 3 May.
The study based on a survey of more than 300 biodiversity stakeholders, shows that the pandemic's effects have varied greatly across regions, countries and sectors.
Positive impacts from the pandemic were reported by a higher share of respondents from the private sector supporting or implementing UNCTAD's BioTrade Principles and Criteria.
BioTrade is when a product or service sourced from biodiversity is commercialized and traded in a way that respects people and nature. It can be a positive force to protect biodiversity.
About 73% of the survey's respondents said they support or implement BioTrade principles.
Revenue losses
The study found that COVID-19 has "created challenges for the collection, production, processing, distribution, commercialization, certification, support and study of biodiversity-based products and services."
Some stakeholders, such as Viet Nam's Duc Phu Agriculture Forestry Joint Stock Company, suffered a 40% drop in revenues for products related to herbs and cosmetics in the first six months of 2021.
The company cooperates with over 1,100 households in six northern provinces of Viet Nam to extract and collect a resin commonly used in aromatherapy and cosmetics industries, in line with BioTrade principles.
With the COVID-19 now under control, the company expects its sales to return to pre-pandemic levels. Its CEO, Tran Van Phu, says the market for cosmetic and herbal products associated with conservation and sustainable sourcing continues to grow in 2022.
Measures to counter COVID-19 impacts
Many stakeholders diversified their activities to cope with the pandemic. They created new distribution channels, products and partnerships. They also ventured into sustainable business practices and switched to selling their products through digital platforms.
There was no one-size-fits-all coping strategy, according to the study. Actions that were listed as successful by some stakeholders didn't yield any benefits to others and instead affected their business operations.
The study says that measures supported by the government, while well placed in some cases, could have been provided or better targeted in other cases.
Discrepancies emerged both in the number of stakeholders who received government support and those who didn't and in the types of support measures.
For instance, financial and liquidity support was the most needed and the most widely obtained measure. Nearly two thirds of the respondents said they needed it, but only 15% reported receiving it.
Opportunities created by pandemic
The study also found that COVID-19 generated opportunities for many actors involved in the value chains of biodiversity-based products and services.
It found increases in the demand for ethical, sustainable, local and healthy products and opportunities in improving the sustainability of the activities of BioTrade-supporting organizations.
"Despite disruptions in the supply chain, transport and logistics, we saw increases in sales in the national market," said Andrew Kingman, managing director of Eco-MICAIA, a shareholder of the Mozambique Honey Company, which implements BioTrade.
The company saw its sales revenues jump by 27% in 2020 and by 11% in 2021. "It's fair to say many people turned to honey because of its natural properties, which are believed to be helpful against COVID-19," Mr. Kingman said.
Brazil's Beraca Natural Ingredients also recorded an increase in the demand for local, ethical and sustainable products in international markets, enabling it to continue providing an income to local producers and suppliers amid the pandemic.
"Part of the additional revenues will be devoted to improving the environmental sustainability of our supply chains," said Juliane Khenaifes, the company's sustainability manager.
Recommendations
The study underlines the need to provide and enhance government support to firms that need it and facilitate private sector stakeholders' access to markets created by the pandemic to generate a sustainable economic transformation.
It also calls for support to actors in biodiversity-based sectors, particularly small firms and rural communities, in developing or implementing digital solutions and economic diversification strategies.