27 September 2012
The Swedish International Development Cooperation Agency (Sida) will provide financial support to UNCTAD to help developing countries benefit more from information and communication technologies (ICTs).
The contribution of the Government of Sweden amounts to SEK 11 million (US$1.57 million) over a three-year period, starting in October 2012. The project will feed into global efforts at harnessing ICTs for the achievement of internationally agreed development goals.

Sweden's contribution is a welcome recognition of UNCTAD's strong
track record in promoting economic development gains from ICTs

said Dr. Supachai Panitchpakdi, Secretary-General of UNCTAD in a comment.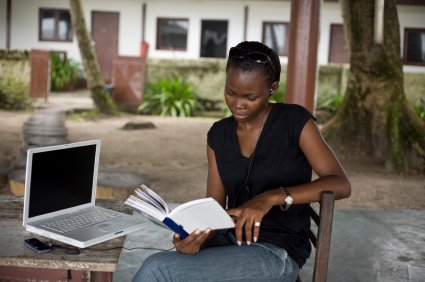 The project has two main components.
The first is related to the development of new statistical indicators and to the capacity development of national statistical offices (NSOs) to enhance the availability of internationally comparable ICT data.
The second component will introduce an ICT dimension to the assessment of women's entrepreneurship development (WED) policies. Both components will involve close collaboration with other stakeholders.
Improving ICT data
Policy makers need relevant and reliable data to formulate and evaluate their strategies for inclusive ICT-driven growth and development. Without such information, they have to make their decisions "in the dark".
The project will build the capacity of NSOs in developing and transition economies to produce information economy statistics through training, advisory services, and the development of new indicators.
The new indicators will concern gender-related ICT statistics as well as trade in IT services and ICT-enabled services. The work will be closely coordinated with the Partnership on Measuring ICT for Development as well as other relevant stakeholders.
ICTs for women entrepreneurship development
The second component will be implemented in collaboration with the International Labour Organization (ILO), building on UNCTAD research on how ICTs can support private sector development.
The project will incorporate the ICT dimension into the established ILO framework for the assessment of WED in developing countries. The revised framework will allow governments and other stakeholders to leverage the power of ICTs with a view to removing existing barriers and enhancing opportunities for women entrepreneurs. Women's entrepreneurship remains an under-tapped national resource for employment creation and economic development.