06 May 2019
Written byShashi Buluswar, CEO of the Institute for Transformative Technologies
Since the declaration of the global Sustainable Development Goals (SDGs), it has been clear that a new generation of technologies is on the critical path to progress.
What has been less clear, however, is which technologies are the most critical for the SDGs, which are nice-to-have's, and which can become serious distractions.
What has also been unclear, whether the hype surrounding frontier technologies—like CRISPR, AI, blockchain, drones and the Internet of Things (IoT)—is justified, with respect to achieving the SDGs.
In 2015, our team from the Institute for Transformative Technologies released an in-depth study to identify the 50 most important technology breakthroughs required for the SDGs.
Now that we are almost one-third of the way into the SDG journey, the forthcoming convening of the UNCSTD is an ideal occasion to take stock of how much the technology needle has moved; and of how the broader policy and business ecosystem is supporting the development and commercialization of critical technologies.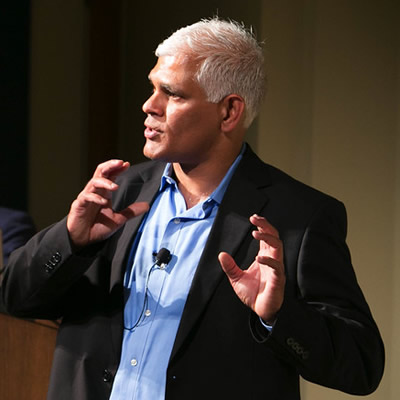 The overall trajectory is positive but slower than required
Out of the 50 technologies identified as essential to achieving the SDGs, 10 have been developed (e.g., a low-cost smartphone, point-of-care diagnostic devices for primary healthcare, a low-cost solar mini-grid system) and a number of them appear to be on the way to reaching meaningful scale. Judging by the current trajectory and the emphasis on technology innovations, I believe at least 40 of the 50 Breakthroughs will be developed by the time we reach 2030. However, only about 25 are likely to reach the hundreds of millions (or even billions) needed to fully impact the SDGs.  Still, 2030 is somewhat of an artificial deadline; and overall, it does appear that a new generation of critical technologies will come to life over the next decade.
Frontier technologies are a mixed bag
There are two rapidly evolving frontier technologies that I believe can be are truly transformative in the SDG timeline. The first is CRISPR, which has fundamentally democratized the ability to edit genes. Our analysis suggests that the most immediate positive impact of CRISPR will be in making local seed varieties resistant to some of the effects of climate change, specifically drought and heat This can be done using cisgenesis, a process that is much less controversial than transgenesis (i.e., conventional GMOs). Gene editing for improving human health in the developing world will likely be a much more complex and drawn-out process, given underlying risks and unpredictable externalities.
The second is a platform for increasing transparency into issues like deforestation, mass atrocities and similar events that can be documented via aerial imagery. Planet, a satellite company, has dramatically reduced the cost of developing and sending satellites into space, and has already deployed the largest fleet of satellites in history. They are currently able to image every point on Earth once a day. Over time, the spatial and temporal resolution of their imagery will only increase, making it an essential tool for a large number of issues.
Unlike the above two examples, I believe (and have discussed in this report)  AI is largely hype and has few impactful applications in the developing world in the SDG timeline. Rather than be distracted by the hype, it will be important for countries to invest in foundational interventions (e.g., increasing access to irrigation). Over time, data-driven analytics can be of tremendous value to societies in improving decision-making; in order to get there, governments should seriously consider investing in data infrastructures like India's Aadhar ID system so that there is enough relevant data for such tools to be useful.
The business and policy ecosystem for harnessing technologies
The private sector will play a pivotal role in harnessing technology innovations to achieve the SDGs. Established companies from emerging economies (e.g., India's Tata Group of companies and Kenya's Nairobi Women's Hospital) are well positioned to build true win-win business that earn profits while also solving social problems at a large scale. Such companies will likely be significantly more important in this context than Western multinationals, for whom the modest profits from low-income markets will likely be unattractive.  One exciting example of that is our partnership with Tata Power in India, with whom we launched an initiative to build smart solar mini-grids for over 10,000 of India's poorest villages. If successful, this will be one of the largest electrification events in history.
Unfortunately, today, emerging markets companies face significant hurdles in procuring and commercializing critical technologies due to onerous restrictions on importing. While many countries have eased import tariffs on a small number of technologies and products (e.g., solar panels), much remains to be done. One easy step in the right direction is for national governments to expand the list of technologies most critical to their development, and take a much more strategic approach to fostering and importing them.
What must be done to ensure that the potential offered by science, technology and innovation towards achieving the SDGs is ultimately realized?
In the context of the UN Commission on Science and Technology for Development, the CSTD Dialogue brings together leaders and experts to address this question and contribute to rigorous thinking on the opportunities and challenges of STI in several crucial areas including gender equality, food security and poverty reduction.
The conversation continues at the twenty-second session of the CSTD and as an online exchange by thought leaders.