20 June 2019
Participants emerge well-equipped to mainstream gender equality in trade policymaking and committed to narrowing gender inequalities.
UNCTAD has delivered its annual online course on trade and gender to 90 people – 68 women and 32 men – from 40 developing countries in Africa, East Asia and Latin America.
Over 70% of the trainees successfully completed the 2019 edition of the seven-week course on 2 June.
"The course provided participants with the theoretical and analytical framework to grasp the complex trade and gender nexus and its two-way relationship," said UNCTAD's gender expert, Simonetta Zarrilli.
The training equipped the participants to identify the main channels through which trade has an impact on gender equality and women's economic empowerment.
They learned how the many shortcomings women face affect not only their own incomes and personal development but also a country's trade performance and competitiveness.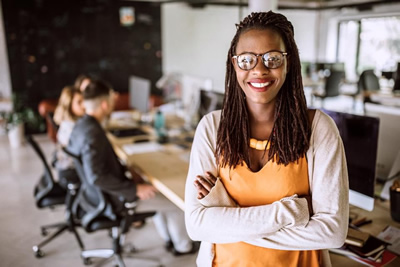 Related link:
UNCTAD's work on Gender and Trade
"The course was very useful. I wouldn't have wanted to miss it," said Valentin Bigango, a quality market inspector at the Rwanda Standard Board. 
'Wonderful opportunity'
"This was a wonderful opportunity to learn about trade and gender. I would definitely recommend it to my colleagues interested in this field," said Aminath Haleem, an assistant director at the Ministry of Economic Development in the Maldives.
The course's newly revamped interface allowed academics, researchers, policymakers and civil society representatives to build professional networks and exchange views on gender and trade among themselves and with the tutor through a digitally shared space.
"The course was very good in all spheres. I have developed new skills and ideas that will take me to another level in my career and aspirations," said Joseph Peter Kaikai from the Justice Sector Coordination Office in Sierra Leone.
The course's forum allowed stakeholders to actively engage in discussions on issues such as whether trade policies should be put in place in parallel with other domestic policies to achieve gender equality goals.
They also discussed whether a gender-responsive trade environment could help to overcome the current backlash against international trade.
"I will share all my learnings and this new experience with my coworkers because I believe this is a topic that must be known by all people in the trade area," said Sthefani Techera from the Uruguay XXI-Agency for Export and Investment Promotion.
Well-equipped to mainstream gender equality
Thanks to the training, the participants are well-equipped to mainstream gender equality in trade policymaking, in field projects and in research and teaching.
They committed to contributing to shaping trade policies that narrow gender inequalities.
Following the conclusion of the online global course, more than 130 participants are taking part in a regional course devoted to stakeholders from COMESA member countries and COMESA-based institutions.
Other region-focused courses are in the pipeline, as well as a course devoted to the trade and gender nexus in the area of technology and agriculture.
UNCTAD's trade and gender capacity-building programme is funded by the Government of Finland to support developing countries to formulate and implement gender-responsive trade policies.