29 October 2018
Over 70 policymakers, academics and equality advocates from the Southern African Development Community (SADC) are taking a new UNCTAD course on trade and gender.
UNCTAD is committed to ensuring that trade policies are gender-responsive. Online training is an important tool to put the issue front and centre.
Economic policies impact different segments of the population in different ways. In turn, gender inequalities impact trade policy outcomes and economic growth.
Taking gender perspectives into account in macro-economic policy, including trade policy, is essential to inclusive and sustainable development and to achieving fairer and beneficial outcomes for all.
The course participants from the SADC began their eight-week training programme on 15 October. At its core is a new teaching module,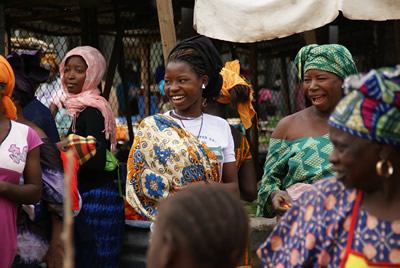 Trade and Gender Linkages: An Analysis of the Southern African Development Community, which complements and enriches the existing teaching material with data, case-studies and in-depth analysis of the connections between trade performance and gender equality in the 16-nation region.
"The course contributes to bridging the knowledge gap on the links between trade and gender. Without an in-depth understanding of these linkages, there can be no targeted gender-responsive trade policies," said Ms. Pamela Coke-Hamilton, who heads UNCTAD's international trade and commodities division.
The SADC course is the final activity under UNCTAD's 2017-2018 cooperation agreement with Finland. Nordic countries are traditionally strong backers of gender-related work in the UN system.
Along with Sweden, Finland has also supported the creation of a regional online course for the 21-nation Common Market for Eastern and Southern Africa (COMESA), held in 2017. Finland is also sponsoring a course – still under development – for the South American trading bloc MERCOSUR.
"Finland is a long-standing partner and its support of our work has been essential to develop the standard and regional online courses on trade and gender. Since the inception of this initiative in 2015, the courses have reached out to almost 600 selected participants from about 110 countries," said Simonetta Zarrilli, who oversees UNCTAD's programme on trade, gender and development.  
The SADC's member states are: Angola, Botswana, Comoros, Democratic Republic of Congo, Eswatini, Lesotho, Madagascar, Malawi, Mauritius, Mozambique, Namibia, Seychelles, South Africa, United Republic of Tanzania, Zambia and Zimbabwe.