09 July 2012
"This is a fantastic vote in the future of the British economy and British businesses," said Lord Stephen Green, UK Trade and Investment Minister, as the World Investment Report placed the UK top in Europe and second in the world for attracting inward investment, after the United States.​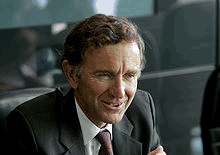 According to a UK Trade and Investment press release, in welcoming the World Investment Report, Lord Green went on to say that foreign direct investment is critical to the UK economy, safeguarding and creating around 100,000 jobs a year.
"We all win from attracting foreign investment to the UK.  Today (5 July), the Shard is opening in London thanks to investment from Qatar.

Iconic UK brands such as Jaguar Land Rover and Mini have been strengthened and revitalised by investment from India and Germany.
And investors from China and the Middle East are among those building the infrastructure that our country needs for the future," Lord Green was quoted as saying.