07 July 2015
The fisheries of the Gambia already provide food and jobs for the country's women but the sector could become a significant driver of development, an UNCTAD study found.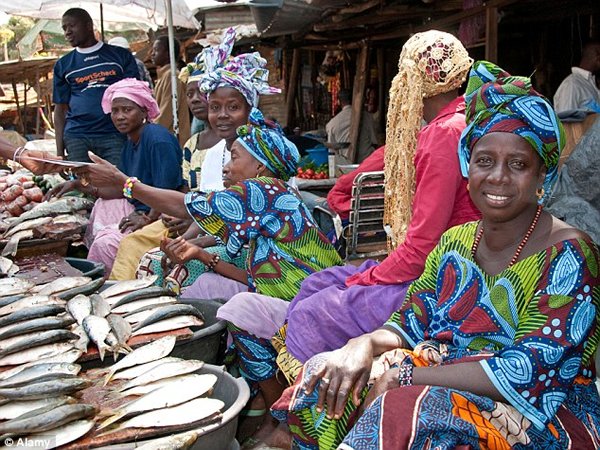 Women make up around 80 per cent of fish processors and 50 per cent of small-sized fish traders in the Gambia, and the country's fisheries sector has significant potential to make a major contribution to national development. As well as providing food for local people, Gambia's fish are a source of revenue and foreign exchange earnings. 
But can the sector be geared towards exports and value added to fish products while keeping its socially inclusive character?
---
UNCTAD, which was called upon to support the updating of Gambia's Diagnostic Trade Integration Study, has recommended a number of policy interventions that were integrated into a multi-year work plan (Action Matrix) and into Gambia's national development strategy. They included:
Equal access for women and men to upgraded fisheries facilities, meaning that facilities used by women would be upgraded or that upgraded facilities would be assigned to women (possibly through quotas).

Enhancing women's access to credit through target percentage of credit devoted to women operators.

Enhancing women's access to targeted support services such as technical training in the handling, processing and marketing of fish and fish products, marketing services, and training in record-keeping and business plans.
UNCTAD also recommended the further development of aquaculture - the farming of shrimp and oysters. This is a sector where women are particularly active and which has high export potential. A product differentiation strategy with a focus on high-value niche markets, for example gourmet restaurants in Europe, and on the supply of the Gambian tourist market seems promising. UNCTAD identified the Gambian diaspora in Europe and North America as additional potentially important niche markets for high-value fish species such as shrimp, sea bream, lobsters and cephalopods.
The pooling and alignment of external funds is critical to fund this strategy. UNCTAD recommended that Aid for Trade initiatives support the Gambia's efforts to develop the basic laboratory infrastructure and capacity to ensure compliance with quality requirements in key export markets, and the renovation of its fisheries facilities. The key challenge is to align aid flows to the priorities in the national fisheries strategy.
---
Download:
Related News: