31 May 2012
Reducing restrictions on temporary movement of all labour categories could open win-win opportunities for both sending and receiving countries, UNCTAD Secretary-General Supachai Panitchpakdi told the interactive sessions on Reducing Obstacles to Travel Mobility, and on Enabling Trade, at the WEF conference on East Asia in Bangkok on 30 May.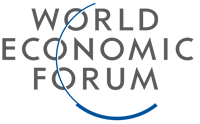 The sessions noted that travel and trade were especially important economic drivers for emerging economies and that reducing barriers to the free movement of people and goods could spur growth.
Travel contributes to job creation and to economic growth. For every 36 additional travellers, one new job is created, together with direct and induced economic benefits to the country. However, cumbersome and outdated visa procedures are a major impediment to the growth of travel. The question was therefore posed as to how travel flows could be facilitated while ensuring the highest levels of security.
Dr. Supachai recommended that the e-visa system already introduced by several countries should be expanded to increase convenience for international travellers.
He noted that tourism was a $3 billion-a-day business that developing countries could benefit from. In 23 of the 48 least developing countries, tourism was among the top 3 foreign exchange earners, and for 7 it was the single-largest revenue earner. Tourism had rebounded back in 2010 from the economic crisis, and international tourist arrivals had grown considerably.
As a highly labour-intensive activity, tourism and tourism-support activities created employment opportunities for low-skilled and semi-skilled workers, particularly for poor, female and younger workers, Dr. Supachai added.
Given that an important source of gains for many developing countries in the tourism sector was the remittances inflows from their nationals working abroad, he urged that restrictions be eased on the temporary movement of all labour categories. These ranged from managers and skilled personnel moving to developing countries to train local staff, to chiefs and other mid-level service suppliers from developing countries entering developed country markets for temporary employment. This could open win-win opportunities for both sending and receiving countries, he said. Such efforts could take place in bilateral programmes for the managed movement of persons or through multilateral, regional and bilateral trade agreements, he suggested.
Also on the panel at the two interactive sessions were Manuel Arroyo, President of Coca-Cola ASEAN; Anindya Novyan Bakrie, Chairman of PT Bumi Resources, Indonesia; Harish Manwani, Chief Operating Officer, Unilever, United Kingdom; Vijay Poonoosamy, Vice-President, Etihad Airways, UAE; and Uwe Raschke, Member of the Management Board, Bosch, Germany.