23 June 2023
Training equips 85 officials from 15 countries with skills to become trade facilitation ambassadors and influencers in their own countries, helping accelerate much-needed reforms.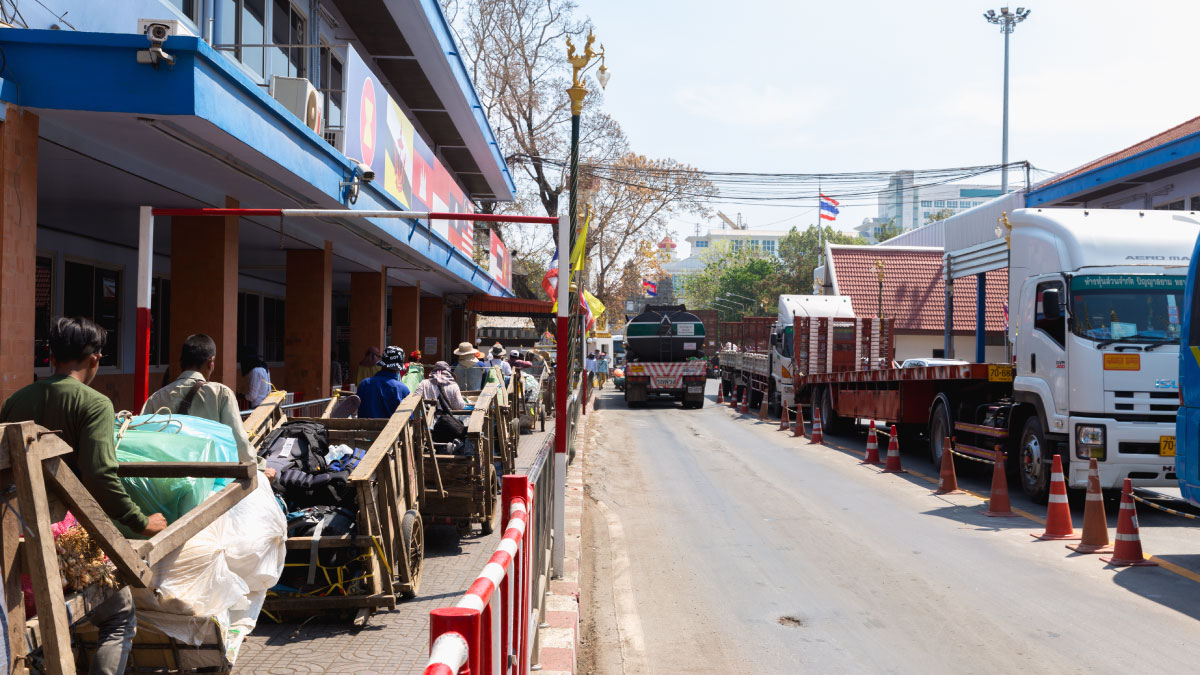 © Shutterstock/2p2play | Traders move goods at the border between Cambodia and Thailand.
About a third of national trade facilitation committees (NTFCs) around the globe cite resistance to change as one of the main obstacles to the sustainability of trade facilitation public-private initiatives, according to UNCTAD data.
Trade facilitation practitioners often find themselves trying to convince their bosses and colleagues of the importance of implementing specific trade facilitation reforms and their benefits for a wide range of stakeholders, from their own organizations to the society.
To overcome resistance to change, the practitioners need to be assertive and find not only the right arguments but also the best way to convey those.
Effective communication skills are key to successfully engaging with external stakeholders too. They help national stakeholders advocate, raise awareness and maintain constant dialogue with high-level authorities and donors, increasing their ability to ensure high-level political and financial support for the implementation of trade facilitation reforms.
A new UNCTAD course taught online is helping trade facilitation officials to become influential changemakers.
Over 300 people trained in three languages
Since October 2022, UNCTAD has delivered English, Spanish and French editions of the course to over 300 stakeholders from Bolivia, Botswana, Cambodia, Ecuador, Eswatini, Honduras, Lesotho, Madagascar, Malawi, Mongolia, Namibia, Peru, Timor-Leste, Zambia and Zimbabwe.
"The course is without a doubt a valuable contribution to improving communication and presentation skills. Short, concise, with useful tips and a simple structure to apply," said Teodoro Benavides, Ecuador's director of foreign trade.
So far, 85 participants have graduated by completing all practical exercises, which involved delivering on camera an impactful explanation on current trade facilitation projects.
The videos created by the national stakeholders will be used to promote trade facilitation initiatives in their own countries, increasing the communication capacities of their NTFCs. A selection of videos is available on the UNCTAD Trade Facilitation e-Learning Blog.
Harry Sinonge Mandandi from the Zambia Revenue Authority and a member of the Zambian Trade Facilitation Committee said the course is a "must" for everyone involved in the process of trade facilitation.
Building on the success of the first editions of the course in English, French and Spanish, a Portuguese edition and a second edition of the other languages are slated for later this year.
These courses are financed by UK Customs under the Accelerate Trade Facilitation Programme, which supports NTFCs as promoters of transformative reforms in trade facilitation.