05 October 2021
World leaders say inaction over the climate crisis, COVID-19 and the plight of the world's most vulnerable is at our own peril. Action must incorporate trade's best aspects.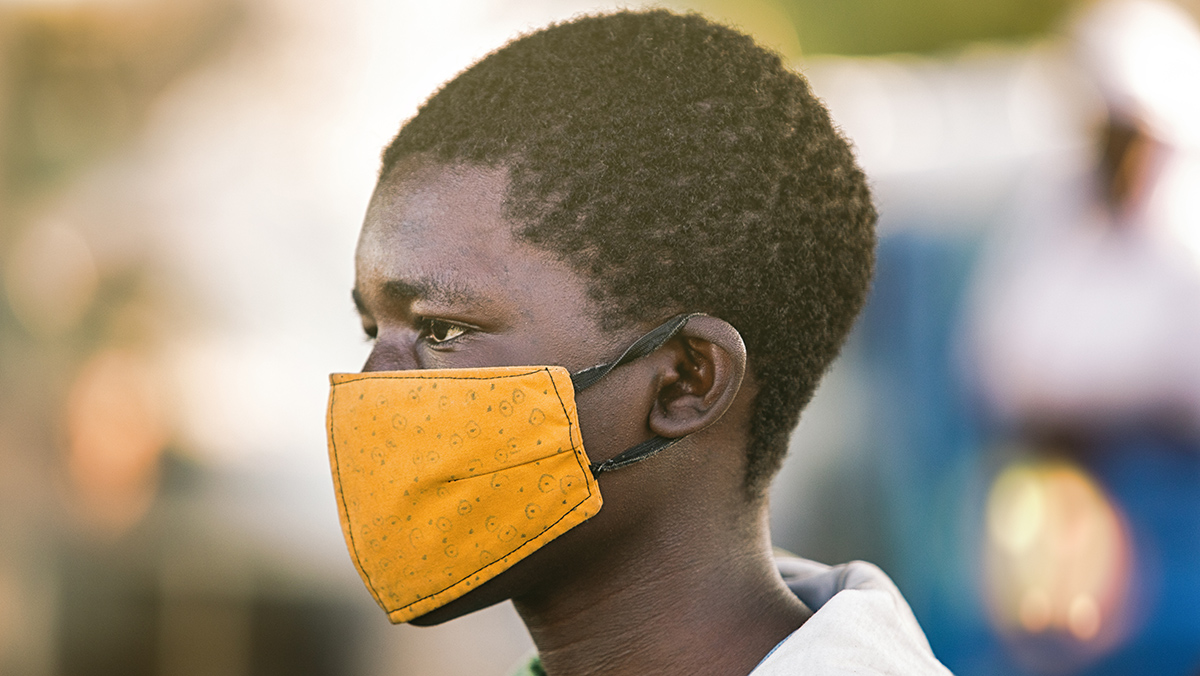 The UNCTAD15 World Leaders Summit kicked off on 4 October with the powerful message that if the world doesn't match recognition of our shared vulnerability with joint action, we will not overcome colliding crises.
Heads of state and international organizations hit yet another warning bell on the climate emergency, the COVID-19 pandemic, and an underperforming multilateral system. But their counsel also came with a call to end talk shops in favour of more action that harnesses the positive side of global trade.
"We need to ensure that the power of trade delivers for all countries," UN Deputy Secretary-General Amina Mohammed said, opening the first of three dialogues with world leaders set to take place this week.
"From the onset of the crisis, we witnessed the challenges of our interconnectedness and dependency on global supply chains. But equally, we saw the critical role that trade can play in ensuring access to essential goods."
Small islands, big challenges
While small, island and coastal nations have big stakes in the future of trade as they grapple with compounding pressures.
At the summit, Costa Rica's president Carlos Alvarado Quesada and Antigua and Barbuda's prime minister Gaston Browne underscored the challenges of vulnerable nations on the frontlines of the climate, pandemic, and debt crises.
Mr. Quesada emphasized that what is happening is a "syndemic" where two or more phenomena occur and interact in synergy. "And not in a good way," he said.
"We have the pandemic interacting with the climate crisis. We have the pandemic also interacting with high levels of debt, particularly in developing countries. But we do not all have the same economic margins to react to this pandemic," he said.
He added that this situation was unfolding in a context where 80% of global emissions are emitted by 20% of the countries in the world with the highest GDPs.
Similarly, Mr. Browne added that small island developing states (SIDS) contributed the least to climate change yet are the most affected by it and had been left to face it on their own.
"The reality of a lost decade for us is no longer an assumption," he said. "The evidence suggests that without urgent interventions, our islands will be left behind."
He added that "major emitters must do better" and developed countries must deliver on a $100 billion annual commitment for the climate.
Trade is part of the solution
In her address, World Trade Organization (WTO) director-general, Ngozi Okonjo-Iweala, said while trade is more often seen as part of the climate and other global challenges, it needs to be repositioned as part of the solution.
"Trade is critical to solving the current problems of the global commons that confront us, including the climate crisis," she said.  
She noted that trade can support the development of renewables and a low-carbon-emission development pathway and enable the transfer of innovative goods and services and should be harnessed to do so.
"Trade opens up economic opportunities for developing countries and plays a crucial role in helping countries adapt to changing supply patterns brought about by climate change," Ms. Okonjo-Iweala said.
Vaccine roll-out a microcosm of trade's potential, pitfalls
Today more than 6 billion vaccine doses have been administered globally, and almost one-third of the world's population is fully vaccinated against COVID-19.
"Those numbers mask a horrifying inequity," said World Health Organization director-general, Tedros Adhanom Ghebreyesus. "More than 75% of vaccines have gone to high- and upper-middle income countries. Low-income countries have received less than one-half of 1% of the world's vaccines."
He said this was a "global failure of collaboration".
He emphasized that trade has a key role to play in ensuring an uninterrupted supply chain to move vaccines from manufacturing to delivery is critical.
"But because manufacturers have prioritized or been legally obliged to fulfil bilateral deals with higher-income countries, low-income countries have been deprived of the tools to protect their people," he said. "This is not just ethically abhorrent, it's also epidemiologically and economically self-defeating."
On the positive side, Ms. Okonjo-Iweala, emphasized trade's key role in the global response to the pandemic. She said that, in some instances, the international trading system protected the most vulnerable.
"Without trade, but more critically – without multilateral trade rules – there would be nothing to cut the worst policy on nationalistic impulses of countries," she said. "The rules-based system made it possible for poor countries, and even some rich countries, to have access."
Getting back to business
To restart the global economy, the leaders said it was important to ensure equity in vaccine roll-out, the removal of barriers to trade, preparedness for future shocks, and to make peace with nature.
"To end the pandemic, we need to remove unnecessary trade and travel constraints, in particular export bans, so that we can make vaccines and other vital tools available to those most in need," Mr. Ghebreyesus said.
Inger Andersen, UN Environment Programme executive director, added it was crucial that we recognize that the "economy absolutely depends on nature".
"We must end fossil fuel subsidies – that $400 million that goes in the wrong direction – make peace with nature, scale-up economic and regulatory incentives so we can invest in nature-based solutions," Ms. Andersen said.
UNCTAD15, the UN trade body's 15th quadrennial conference, is a mandate-shaping moment, where member states and other stakeholders will agree on the organization's course of action over the next four years. It takes place virtually from 4 to 7 October, hosted by Barbados.
Watch the UNCTAD15 World Leaders Summit Dialogue I