10 July 2017
​Written by Jan HoffmannArticle No. 6 [UNCTAD Transport and Trade Facilitation Newsletter N°74 - Second Quarter 2017]
​UNCTAD this week uploaded 2017
maritime statistics
on the world shipping fleet by flag and by country of ownership, as well as the 2016 tonnage for ship building and scrapping.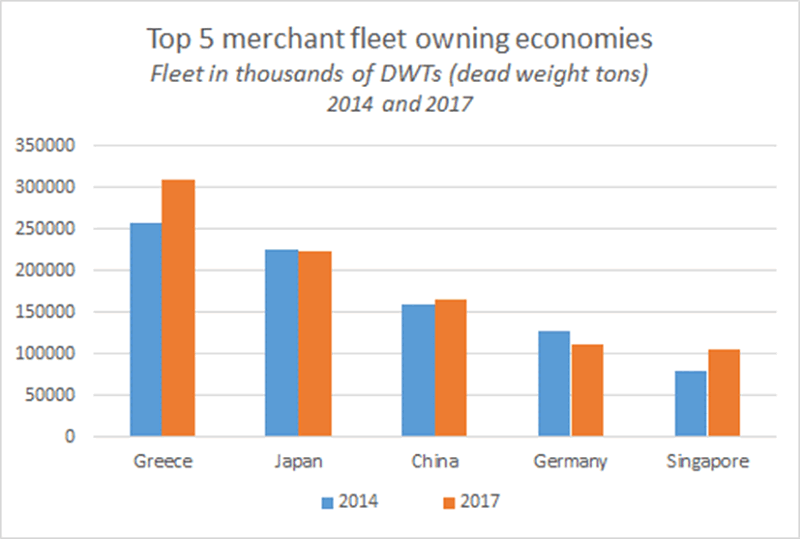 Source: UNCTAD secretariat
maritime statistics
, based on data provided by Clarksons Research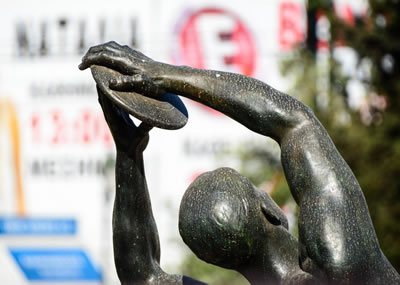 Top 5 ship owners are Greece, Japan, China, Germany and Singapore. Together they have a market share of 49.5% of dwt. Only one country from Latin America (Brazil) is among the top 35 ship owning countries, and none from Africa.

Top 5 flag registries are Panama, Liberia, Marshall Islands, China Hong Kong SAR and Singapore. Together they have a market share of 57.8%. Developing countries flag more than 76% of the world fleet in dwt. In terms of vessel types, bulk carriers account for 42.8% of dwt, followed by oil tankers (28.7%), Container ships (13.2%), other types (11.3%) and general cargo ships (4%).
Only three countries (Republic of Korea, China and Japan)
constructed
91.8% of world tonnage (GT) in 2016. Republic of Korea had the largest share with 38.1%.
Four countries (India, Bangladesh, Pakistan and China) together accounted for 94.9% of ship scrapping in 2016 (GT).

The data confirms a continued trend of industry consolidation, where different countries specialize in different maritime sub-sectors, as analyzed in UNCTAD's Review of Maritime Transport 2016 and a special chapter of the 2011 Review. It also confirms the growing participation of developing countries in many maritime sectors.
For more information, please contact Jan Hoffmann, Trade Logistics Branch, Division on Technology and Logistics, UNCTAD.
Jan.Hoffmann@UNCTAD.org
Disclaimer
This site may contain advice, opinions and statements of various information providers. The United Nations does not represent or endorse the accuracy or reliability of any advice, opinion, statement or other information provided by any information provider, any User of this Site or any other person or entity. Reliance upon any such advice, opinion, statement, or other information shall also be at the User's own risk. Neither the United Nations nor its affiliates, nor any of their respective agents, employees, information providers or content providers, shall be liable to any User or anyone else for any inaccuracy, error, omission, interruption, deletion, defect, alteration of or use of any content herein, or for its timeliness or completeness, nor shall they be liable for any failure of performance, computer virus or communication line failure, regardless of cause, or for any damages resulting therefrom.