27 November 2014
​According to preliminary estimates by UNCTAD and WTO, world exports of services rose by 7%, in the second quarter of 2014, as compared with the same quarter of the year before (balance-of-payments basis, current prices).
​The growth was led by European countries (9%). Asia and Oceania recorded a 5% increase, while North America's services exports expanded by 4% during the same period.
Commercial services exports growth by region, quarterly, Q2 2013 - Q2 2014
(percentage change, year-on-year)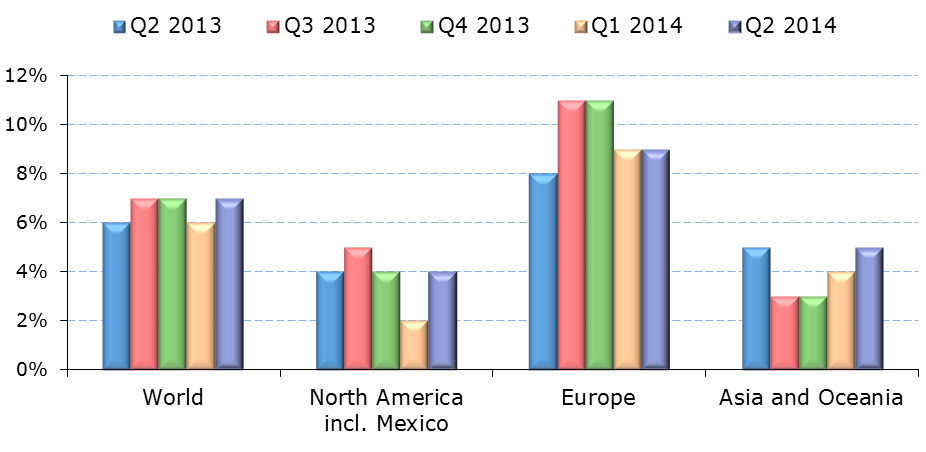 Sources: UNCTAD and WTO
Notes:
Quarterly aggregates are based on available reported data, covering at least 95 per cent of world services trade.
Starting with this release, the trade in services statistics follow the BPM6 classification (6th edition of the IMF Balance of Payments Manual, 2009).

Detailed statistics available at the links below:

Quarterly figures are released every three months (next release: February 2015).