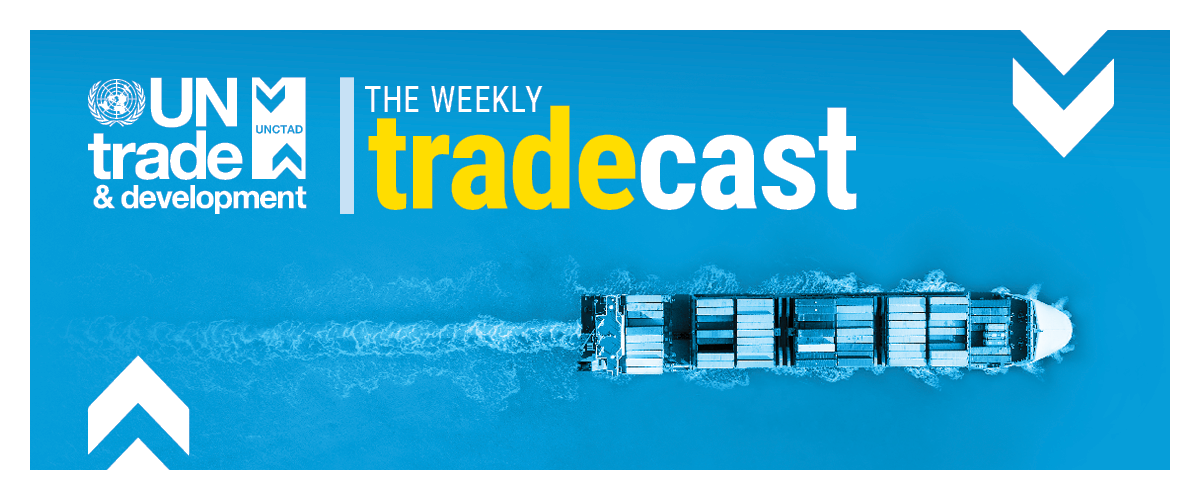 41.
Banking on it: How safe is our financial system and should we fear another crisis?
This episode of The Weekly Tradecast looks at our banks and how safe they are with Anastasia Nesvetailova, head of UNCTAD's macroeconomic and development policies branch.
The sudden collapse of several banks and efforts to rescue others sent shockwaves through global markets.
As anxiety swirls about another financial crisis, governments have been quick to talk up stability and show support for the banking system.
So how worried should we be?
Listen in to UNCTAD's Anastasia Nesvetailova to find out what's being done to contain the crisis.
Credit: BBC Sound Effects