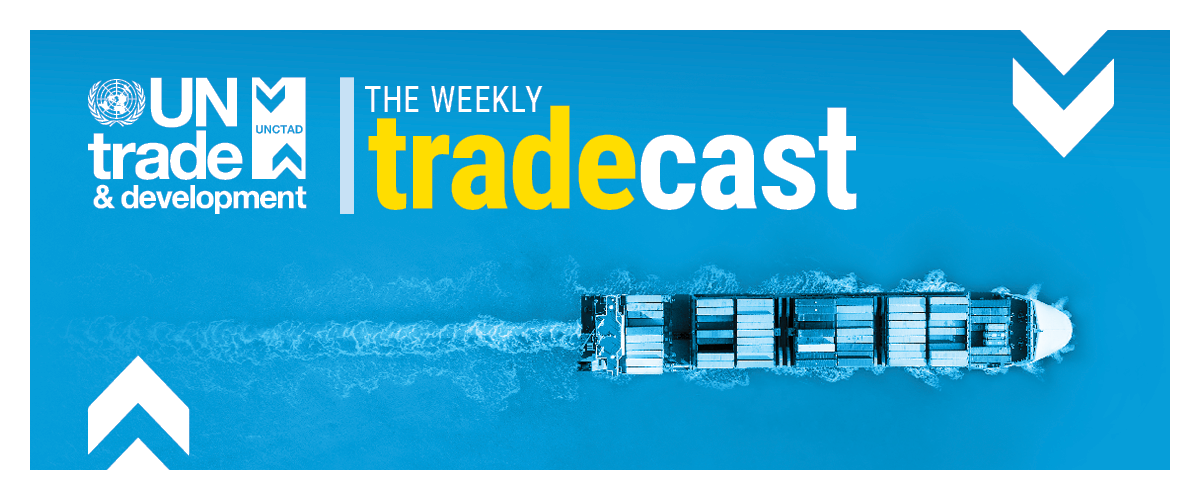 65.
Charting the course: Shipping industry must balance uncertainty, investment and the environment
This episode of The Weekly Tradecast talks about UNCTAD's Review of Maritime Transport 2023 with two of the report's authors, Jan Hoffmann and Luisa Rodriguez.
The report says the volume of trade moving by ship fell slightly in 2022 during the pandemic but is expected to grow by 2.4% this year. That's good news for the shipping industry and the global economy as more than 80% of traded goods move by sea.
But geopolitical tensions are high with the war in Ukraine, and trade patterns are shifting. The UNCTAD review also says the shipping industry must cut its sizeable carbon emissions, modernize fleets and become more sustainable and digital.
Listen in to UNCTAD's Jan Hoffmann and Luisa Rodriguez to find out about the green revolution in shipping and how the sector can be transformed.