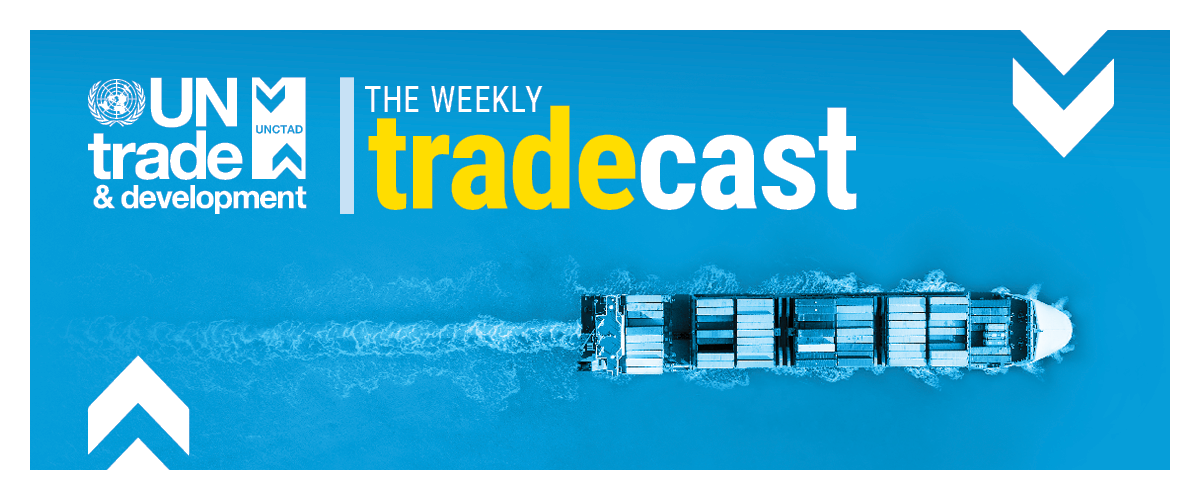 58.
Cracked rice bowl: Why an essential crop needs to be bigger but also better for the environment
This episode of the Weekly Tradecast looks at rice, its importance for development and its impact on the environment with UNCTAD senior economist Miho Shirotori.
Rice is a vital crop as the main source of nutrition for more than half of people around the world.
Demand is only expected to soar as populations grow in Asia and Africa. Some estimates suggest the world will need almost one third more rice by 2050.
But production is faltering. At the same time, excessive use of pesticides, fertilizer and irrigation is depleting and polluting soil and ground water.
How can we boost rice output without putting more strain on our environment? Tune into UNCTAD's Miho Shirotori to find out.