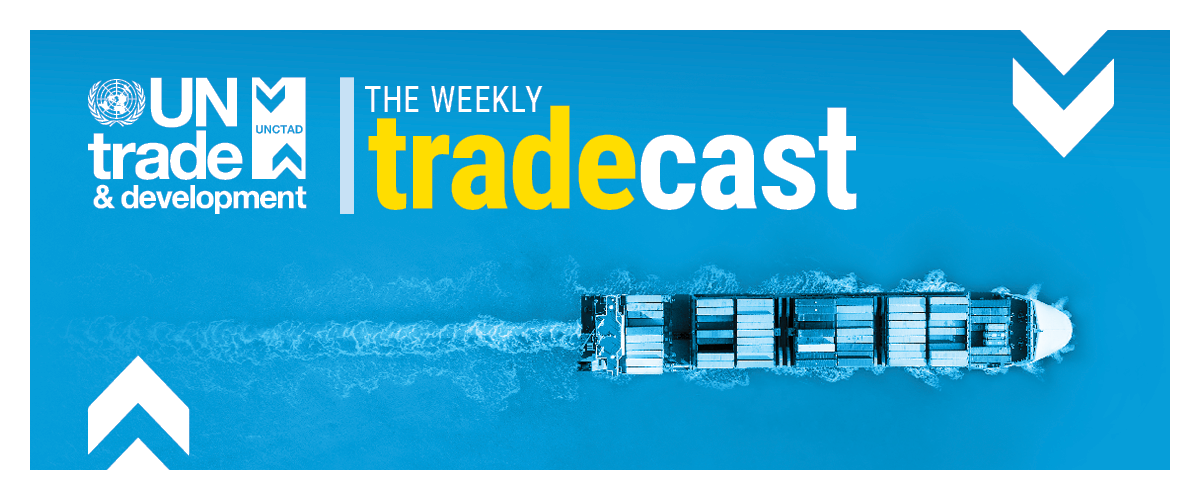 34.
Digital divide: To grow, least developed countries need more technology equality
This episode of The Weekly Tradecast looks at inequalities in technology for least developed countries with Torbjörn Fredriksson, head of UNCTAD's e-commerce and digital economy branch.
During COVID-19, technology helped us to combat the virus and ride out the crisis. With pandemic restrictions in place, much of the world went online to stay in touch and to work, study and shop from home.
Many of those habits are here to stay. But not all countries and economies are equally prepared to go digital.
As the online economy grows, the technology gap is also growing for least developed countries. Tune in to UNCTAD's Torbjörn Fredriksson to find out what they must do to close the gap and benefit from the digital economy.