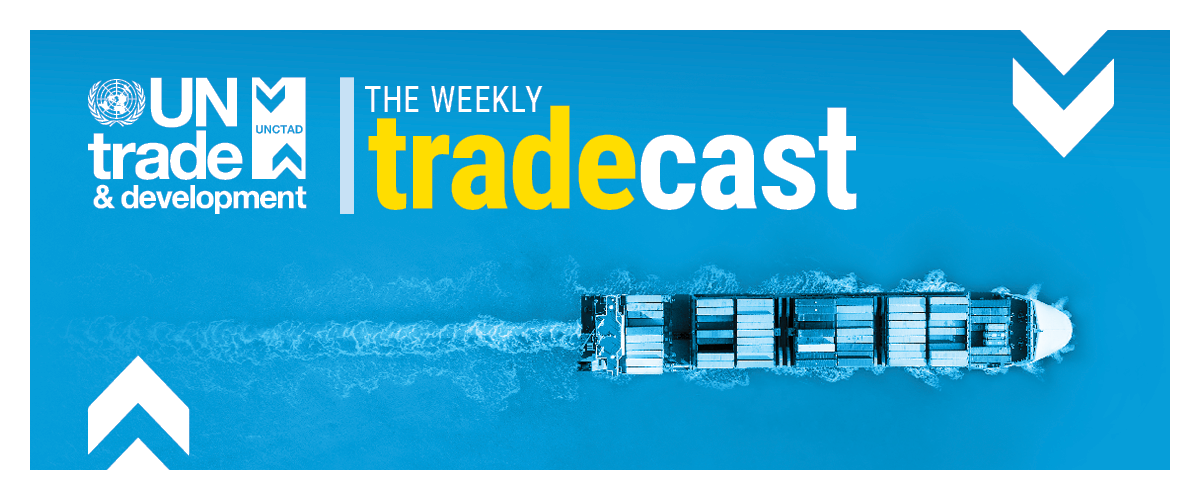 61.
Easing the burden: Reforms to multilateral lenders and money for developing countries on G20 agenda
This episode of The Weekly Tradecast looks at the role multilateral lenders play with UNCTAD senior economist Penelope Hawkins.
In early September, leaders from the world's wealthiest countries meet in India for the G20 summit. With inflation and borrowing costs running high, debt and development are high on the agenda.
Multilateral development banks provide vital funding to countries in need. But critics say financial conditions imposed by the lenders can keep debt burdens heavy and cut into spending on development.
Should these multilateral lenders be reformed? Is there enough money and urgency to help countries drowning in debt?
Tune in to UNCTAD's Penelope Hawkins to find out how multilateral banks can make funding more available and more sustainable.