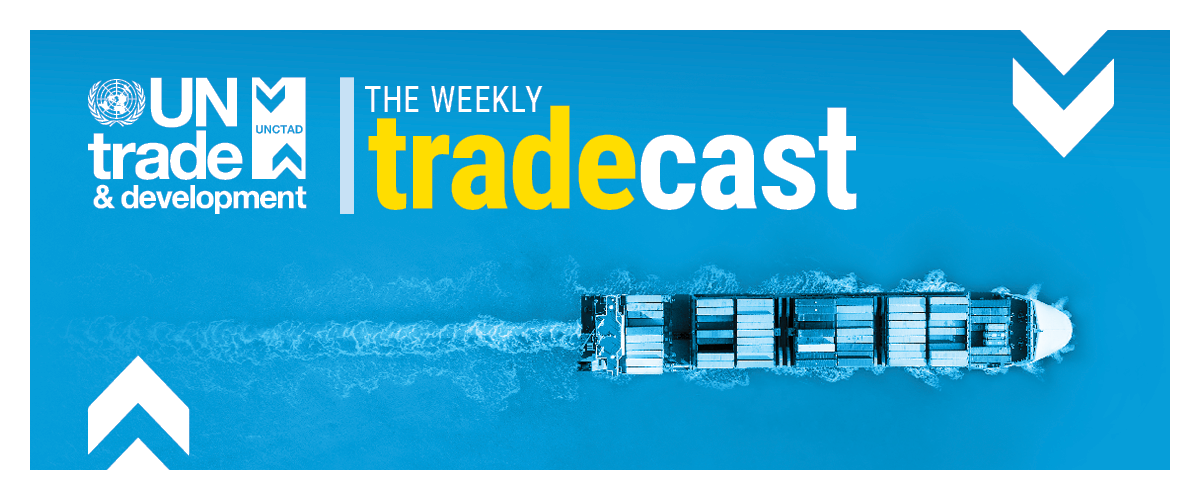 38.
Ecosystems in peril: Why our future depends on protecting biodiversity
As the United Nations releases a major report on climate change, this episode of The Weekly Tradecast talks about the critical importance of biodiversity with UNCTAD economist Lorena Jaramillo.
From animals and plants to fungi and bacteria, everything works together in ecosystems to maintain balance and support life. But humans are disrupting biodiversity and vital ecosystems by overfishing oceans, clearing forests, polluting the water and burning fossil fuels.
Many species have already gone extinct. The UN says another 1 million species are now threatened.
To support the fight against biodiversity loss, UNCTAD has a new online tool that tracks trade in products ranging from natural foods and cosmetics to handicrafts, natural medicines and ecotourism.
Tune in to UNCTAD's Lorena Jaramillo to find out more about the threats and solutions – and how the new tool can help.
Credit: BBC Sound Effects