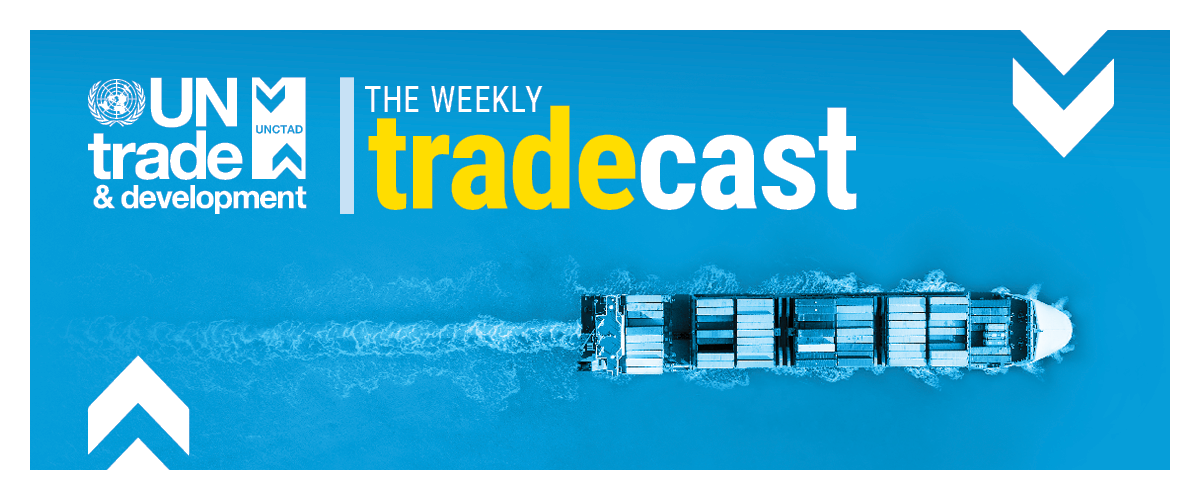 45.
The future of energy: What's the right mix for the economy and our planet?
This episode of the Weekly Tradecast looks at the future of energy with UNCTAD economist Claudia Contreras.
With the global population rising and supplies of fossil fuels running down, countries must harness other sources of energy to support their economies and people.
Energy sustainability and climate change are also major concerns as the burning of oil, gas and coal add to emissions that are heating our planet to dangerous levels.
Renewable sources – from the power of the sun, the wind and the ocean – can boost energy supplies in a cleaner way. There are also synthetic fuels like hydrogen and biofuels made from plant or animal waste.
So, what is the best mix to support energy security and protect the planet? Tune in to UNCTAD's Claudia Contreras to find out if we have the technology and momentum to make a fast transition to a greener future.