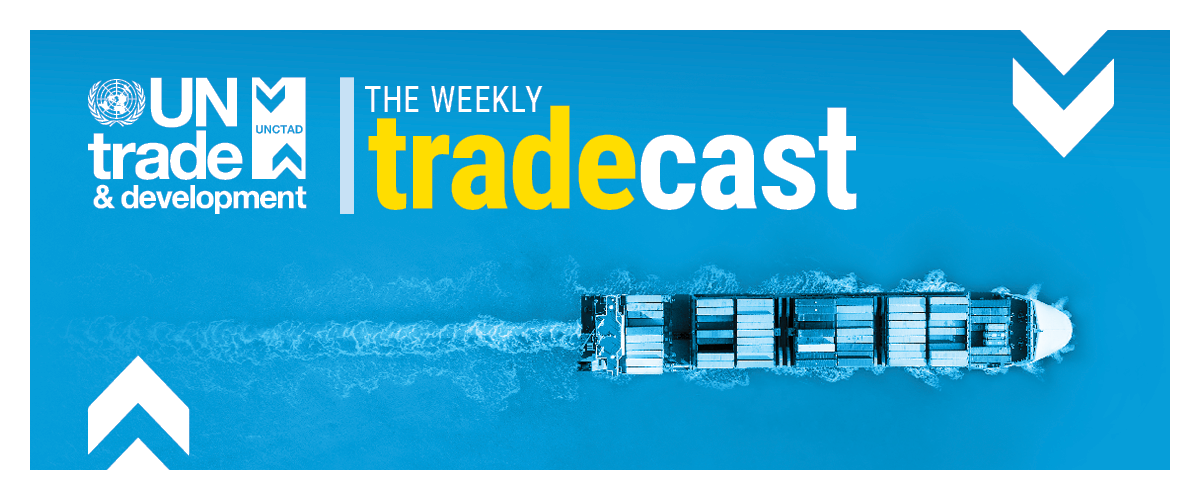 39.
History in the making: Where has 100 years of multilateralism got us?
This episode of The Weekly Tradecast takes a step back in time with Danielle Hughes, chief of the Records Management Unit, by looking at the history of the United Nations and also how UNCTAD, the UN's trade body, was formed.
After the First World War, the League of Nations was created in Geneva as the first intergovernmental organization set up to maintain world peace.
The Second World War was its undoing. But the ideals of the League of Nations remained as the United Nations evolved into the forum for countries to work together towards common goals.
As the European headquarters of the UN celebrates 100 years of multilateralism, all the documents from the League of Nations have been digitally archived and are now open to the public for the very first time. Listen in to Danielle Hughes for a virtual tour of the UN's and UNCTAD's fascinating history.
Credit: BBC sound effects